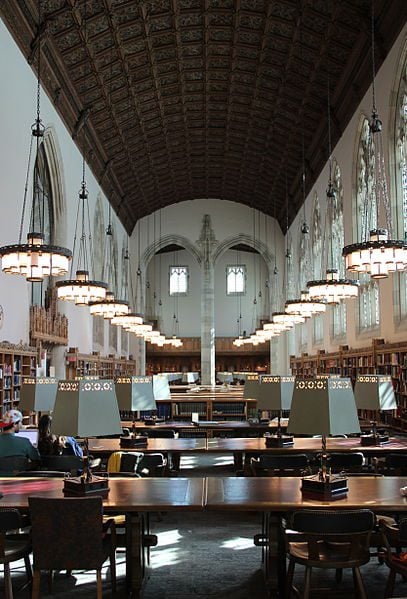 ***
I was very pleased to read the remarks delivered by Elder Jeffrey R. Holland at BYU's annual University Conference yesterday. (Although now retired from BYU, I was invited to attend. Instead, though, I was with the world's cutest 4.5-year-old at the Butterfly Biosphere and the Museum of Ancient Life at Thanksgiving Point, in Lehi, Utah. Wonderful places.). You can watch a video of Elder Holland's speech and read its complete text at
"Elder Jeffrey R. Holland Urges BYU to Embrace Its Uniqueness, Stay True to the Savior: Apostle speaks at BYU's 2021 University Conference"
Yesterday's address reminds me quite a bit of a speech that he gave back on 10 November 2018. You can read the text of that address here:
"The Maxwell Legacy in the Twenty-First Century"
And you can watch a video of it here:
Elder Jeffrey R. Holland, "The Maxwell Legacy in the 21st Century" (2018 Neal A. Maxwell Lecture)
I reflected on Elder Holland's 2018 remarks here:
"The Interpreter Foundation and an Apostolic Charge"
***
Here are links to a few articles that were published in Interpreter: A Journal of Latter-day Saint Faith and Scholarship some time ago. They remain relevant:
Daniel C. Peterson, "A Democratic Salvation"
Abstract: Over the centuries, many religious thinkers — precisely because they are religious thinkers — have put a premium on intellectual attainment as a prerequisite for salvation. This has sometimes yielded an elitism or snobbishness that is utterly foreign to the teachings of the Savior. The Gospel as taught in The Church of Jesus Christ of Latter-day Saints values education and knowledge, certainly. But not unduly. Intellectuals, while heartily welcome among the Saints and, when faithful, much appreciated for their potential contributions to the Church, have no claim on any special status in the Kingdom simply because of their (real or pretended) intellectuality, whether here or in the hereafter.
Stanford Carmack, "Bad Grammar in the Book of Mormon Found in Early English Bibles"
Abstract: This study describes ten types of grammatical usage found in early modern Bibles with correlates in the original text of the Book of Mormon. In some cases Joseph Smith's own language could have produced the matching grammar, but in other cases his own linguistic preferences were unlikely to have produced the patterns or usage found in the original text. Comparative linguistic research indicates that this grammatical correspondence shouldn't be a surprise, since plenty of Book of Mormon syntax matches structures and patterns found in Early Modern English.
Matt Gardner, "Discipleship of Yesterday for Today"
Review of Eric D. Huntsman, Becoming the Beloved Disciple: Coming unto Christ through the Gospel of John (Springville, UT: CFI, an imprint of Cedar Fort, 2018). 176 pages. $19.99.
Abstract: What does the Gospel of John say about discipleship? Does early Christian discipleship matter today? Can coming unto Christ be different for each person? Eric Huntsman offers answers to these questions through his excellent scholarly background in Greek, which lends to crisp exegetic interpretations on the fourth gospel. Even more, Huntsman provides valuable hermeneutic applications for a growing diversified membership of The Church of Jesus Christ of Latter-day Saints. Indeed, this book delivers a better understanding of how each child of God uniquely comes to know Jesus Christ.
Val Larsen, "First Visions and Last Sermons: Affirming Divine Sociality, Rejecting the Greater Apostasy"
Abstract: There is a kinship between Lehi and Joseph Smith. They are linked to each other by similar first visions, and they faced roughly the same theological problem. Resisted by elites who believe God is a Solitary Sovereign, both prophets affirm the pluralistic religion of Abraham, which features a sôd 'ĕlôhim (Council of Gods) in which the divine Father, Mother, and Son sit. These prophets are likewise linked by their last sermons: Lehi's parting sermon/blessings of his sons and Joseph's King Follett discourse. Along with the first visions and last sermons, the article closely reads Lehi's dream, Nephi's experience of Lehi's dream, and parts of the Allegory of the Olive Tree, John's Revelation, and Genesis, all of which touch on the theology of the Sôd (Council).
Mark J. Johnson, "Scriptures through the Jeweler's Lens"
Review of Terryl Givens with Brian Hauglid, The Pearl of Greatest Price: Mormonism's Most Controversial Scripture (New York: Oxford University Press, 2019). 285 pages. $34.95 (hardback).
Abstract: Among the many revelatory works of Joseph Smith, members and scholars alike seem to give lesser attention to what is found in the Pearl of Great Price. In The Pearl of Greatest Price, Terryl Givens and Brian Hauglid attempt to provide some of the attention that has been lacking. The result is a book that, while spotty in places, provides a good resource that should receive wide exposure in academic circles. Believing members, on the other hand, may find the book lacking or downright questionable because of the secular approach it takes to dealing with scripture understood to have a divine provenance.
A. Keith Thompson, "The Character and Knowledge of Mary, the Mother of Christ"
Abstract: The Virgin Mary is arguably the archetype of the virtuous woman and even the divine feminine on earth, but we know very little about her. She is remembered in Christianity in a variety of ways including with cathedrals built in her honor. Though many seek her intercession when they pray, that does not seem to accord with Luke's account of her self- effacing and private character. This article considers what Latter-day Saints know about Mary from the scriptures, distinct from others of Christian faith who seek to honor her in different ways. That discussion also includes surmise as to what she may have learned from the wise men on their visit of homage shortly after the nativity and what she may have passed on to John in accordance with the two-way charge Jesus gave to both of them from the cross recorded in John 19. There is also consideration of the commonality of the teachings of her two most famous sons.
Taylor Halverson, "Was the Denarius a Daily Wage? A Note on the Parable of the Two Debtors in Luke 7:40–43"
Abstract: This note provides a brief overview of Roman economic history and currency in order to throw light on the value and significance of the two debts illustratively used by Jesus in his parable to Simon the Pharisee. Though we cannot with accuracy make the claim that a Roman denarius was always the daily wage, we can determine that the debtors of Jesus's parable owed something on the order of a year's worth of wages and ten years' worth of wages.
Posted from Park City, Utah