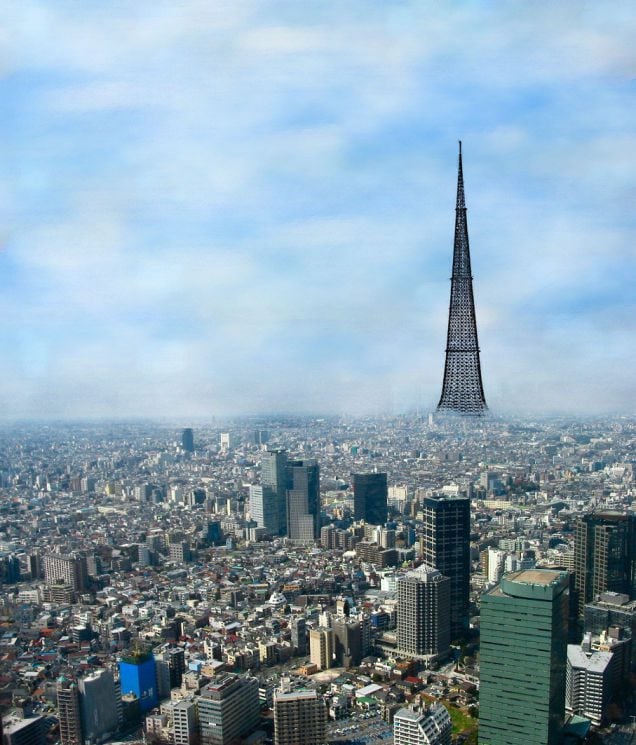 ***
In case anybody out there might be interested, this new article of mine was published yesterday in Meridian Magazine:
***
The latest of Kyler Rasmussen's Bayesian essays appeared yesterday on the website of the Interpreter Foundation:
"Estimating the Evidence Episode 8: On Very Long Boat Rides"
And so did a a substantially updated essay from Royal Skousen:
"Update of the Pre-Print of A Discussion of the Book of Mormon Witnesses"
***
The Interpreter Foundation's dramatic film Witnesses, by the way, is still screening in a tiny number of theaters — at, if I'm not mistaken, Santan Village 16, in Gilbert, Arizona; the Superstition Springs 25 in Mesa, Arizona; the Paramount, in Idaho Falls, Idaho; the Worm Creek Opera House, in Preston, Idaho; the Kaysville 3, in Kaysville, Utah; the Megaplex 18 Theatres at Thanksgiving Point, in Lehi, Utah; and the Movie Mill, in Lethbridge, Alberta, Canada.
We'll soon be moving toward the DVD release, BluRay, and streaming. And, of course, the accompanying docudrama is already essentially complete. There's still quite a bit to come.
For me, by the way, the docudrama has always been the "main event" of the Witnesses project. When we were first discussing possibilities, the theatrical or dramatic film was nowhere in sight. It wasn't even on the horizon. We — certainly I — had never even thought of such a thing. As I recall, it emerged in connection to conversations with Mitch Davis. So it's been icing on the cake, in a sense. Of course, my understanding of the project has evolved considerably from where it stood three or four years ago, when we initially embarked upon it, and I now regard the historical drama as quite important indeed. In fact, there are now at least four distinct parts of the effort — the dramatic film, the documentary or docudrama, the "snippets" or short online features, and the ongoing website — that are essential to the undertaking.
The dramatic film, obviously, came first. And it still has life in it, not only in the handful of theaters where it continues to be shown but in the form of DVDs and streaming. (It will also, when it appears in those forms, be available in Spanish, Portuguese, and French.) The docudrama is substantially finished, and I expect it to begin to appear in October, or thereabouts. (We haven't yet quite decided how and where.) It will, as I've previously said, extend our coverage beyond the Three Witnesses who were the focus of the theatrical film: It will also briefly cover the Eight Witnesses and the additional informal or unofficial witnesses. The "snippets" will be drawn from footage that we generated for the theatrical film and the documentary film (some of which will have already appeared and some of which will not) but will also include unique material specifically created for inclusion in these 3-5-minute short features. And then there's the website, which will have a life of its own, both accompanying the films and standing independent of them as a useful resource in and of itself.
I'm deeply grateful to all of those who have made these things possible and who continue to make them possible. It's amazing to me what has been accomplished thus far.
And I'm pleased to report that we're already discussing a future film project, on a subject that I'm not yet willing to disclose.
***
I meant to conclude my account of our recent sojourn at the Utah Shakespeare Festival down in Cedar City, Utah, but I've been running pretty consistently behind since then. Still, I know that some of my harshest and most obsessive critics absolutely live to hear about the plays and the concerts that I attend, and I don't want to let them down. (They also love to hear about good restaurants where I've eaten, but I've never been very consistent on that topic.)
Anyhow, the last play that we attended in Cedar City — as always, we saw all of them — was The Comedy of Errors. It was played in a maximally slapstick fashion, with clothing apparently inspired by late 1960s psychedelic fashion. Think Austin Powers and Sgt. Pepper's Lonely Hearts Club Band. But we enjoyed it quite a bit. In fact, we think that 2021's line-up of plays was one of the most consistently solid seasons that we seen in many years of faithful attendance. The only one that we didn't much like was The Comedy of Terrors, but we seem to have been very much in the minority, judging from the general reaction of the audience.
That was Saturday night. On Monday night, we were up at the Hale Centre Theatre in Sandy, Utah, at a performance of Always . . . Patsy Cline. It was, as Hale Centre Theatre performances always are, extremely good. I was surprised, too, at how many of Patsy Cline's songs I recognized. I'm not an especially devoted or knowledgeable fan of country music, and she was killed in an airplane crash when I was still quite young, but I was familiar with roughly eighty percent of the songs in the show.
And lessee. What else have I been up to? Last Saturday night, I did a virtual fireside on Islam for a network of folks centered in but extending far beyond Bainbridge Island, Washington. I've already mentioned that. And, on Sunday night, as is my monthly practice of late, I did a virtual fireside on the Doctrine and Covenants (the Come Follow Me lessons for the following month) for a group up in Salt Lake City. And, over the past week, my wife and I have been hosting the world's cutest 4.5-year-old and her devoted father. Life is good. Hectic, but good.
***
I enjoyed this, and perhaps you will, also:
"Elder Jack N. Gerard Talks with the Rev. Amos C. Brown about Overcoming Prejudice: The conversation took place at the Third Baptist Church of San Francisco, California"
I'm happy to see such friendships. When I was young, they would have been almost impossible to imagine. I would like to see us all get entirely beyond the subject of "race." (And I expect to be pilloried in certain quarters for that sentiment.)
Posted from San Diego, California