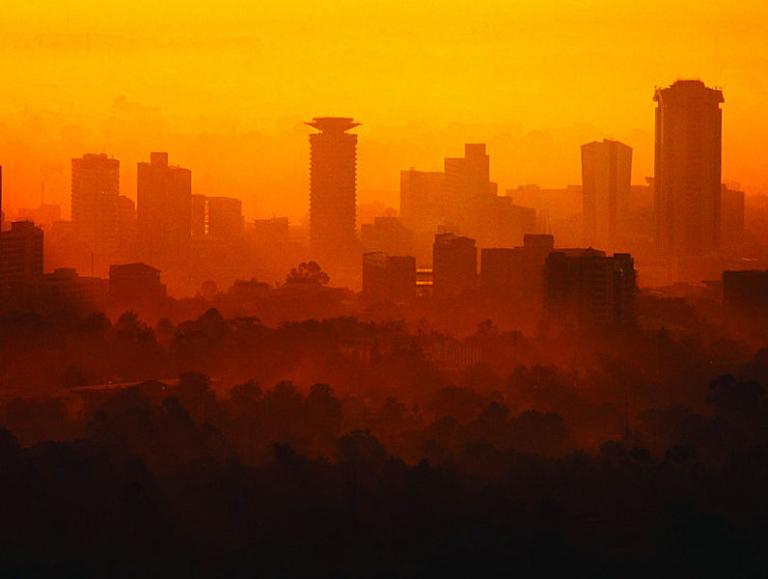 ***
A new installment of Kyler Rasmussen's series of Bayesian essays on the claims of the Book of Mormon and the Restoration more generally has now gone up on the website of the Interpreter Foundation:
Estimating the Evidence Episode 12: On Hebraic Views and Late Wars
So has a newly archived episode of our weekly radio program:
Interpreter Radio Show — September 12, 2021
Stripped of interruptions, the 12 September 2021 broadcast of the Interpreter Radio Show is now archived and available online at no charge. The episode was hosted by Terry Hutchinson, John Gee, and Kevin Christensen, who, during the first hour of the program, discussed recent essays on the Deuteronomist movement in the Old Testament and the background documents of the Book of Abraham. The second portion of the show was devoted to a roundtable discussing the upcoming Come Follow Me lesson #43 (D&C 121-123). The Interpreter Radio Show can be heard on Sunday evenings from 7 to 9 PM (MDT), on K-TALK, AM 1640, or you can listen live on the Internet at ktalkmedia.com.
Also appearing, yesterday, is
Audio Roundtable: Come, Follow Me Doctrine and Covenants Lesson 40 "It Is Thy House, a Place of Thy Holiness" D&C 109-110
This Interpreter Radio Roundtable — for Come, Follow Me Doctrine and Covenants Lesson 40, "It Is Thy House, a Place of Thy Holiness," on D&C 109-110 — features Mark Johnson, Bruce Webster, and Matthew Bowen. It has shorn of commercial and other interruptions extracted from the 22 August 2021 broadcast of the weekly Interpreter Radio Show and made available to all interested parties at their convenience and at absolutely no charge. The complete show may be heard at https://interpreterfoundation.org/interpreter-radio-show-August-22-2021/. The Interpreter Radio Show can be heard, live, each and every Sunday evening from 7 to 9 PM (MDT), on K-TALK, AM 1640, or, alternatively, you can listen live on the Internet at ktalkmedia.com.
***
Masks and vaccinations, again. Masks and vaccinations. It seems that the leaders of the Church of Jesus Christ of Latter-day Saints would like to see the work of the redemption of the dead continue. Will members of the Church go along with that? We shall see:
"The First Presidency Asks Latter-day Saints Worldwide to Wear Face Masks in Temples"
In related news:
"COVID-19 and Vaccination Rates: Answers from a BYU statistician"
***
On a much less positive subject, here's an article by Cassandra Hedelius about a topic that has recently been in the news:
"The Church of Jesus Christ and the BSA Bankruptcy Case: Despite the large amount, critics say the Church should pay more. A review of the case shows that's probably wrong."
***
Somebody called this interesting article — I'm embarrassed to say that I didn't make a note of who it was and, now, can no longer recall — to my attention yesterday. It's from the Christian Science Monitor:
"From knocking on doors to Facebook posts: Missionary work moves online"
You might also enjoy this interview of Elder Joseph Wafula Sitati, an African member of the Seventy, by the African site Nairobi Wire:
"Things to Know About the Mormon Church"
It's a brief and elementary but also completely African take on the Church, its teachings, and its practices, and it comes in connection with the groundbreaking for the new Nairobi Kenya Temple.
You might find this worthwhile:
"Asteroid Annihilated City, Possibly Inspiring Biblical Story of Sodom"
***
Here's an evil visited upon us by religious faith that I'll bet few of you have ever really considered. I draw it, of course, from the Christopher Hitchens Memorial "How Religion Poisons Everything" File©:
"The religious significance of America's national parks: Early advocates of the national park system often offered faith-based arguments in favor of preservation"
***
A final diary note regarding my recent vacation in New England:
The hotel in which we stayed in Providence, Rhode Island, was within easy walking distance of — just across the Providence River from — the Rhode Island School of Design (RISD) and, slightly beyond that but adjacent to and in some fashion connected with it, of Brown University.
So, during the forenoon and the early afternoon of Saturday, which was the day on which I flew home, my wife and I walked across the river and spent two or three hours in the RISD Museum. It's a relatively small but quite modern space, very well lit, with an excellently displayed collection. We didn't have enough time to see the whole thing, of course, so we spent our visit working through a display of African materials and then concentrated on a small but nicely representative temporary Islamic exhibit and some of their permanent impressionist collection. (My wife studied in Paris for about six months, where she developed a particular affection for the impressionists. And I've come to share it.) It was a very pleasant way to spend my last hours in New England.
The walk to and from the museum was also interesting. There was, for example, evidently a smaller Providence version of the famed Boston Tea Party. It happened right along the river, where a bronze plaque commemorates it. See "The Providence Tea Party: On Dry Land, in Daylight and Thrown By Women." I had not known about it previously. And several monuments recalled major hurricanes that had hit the Rhode Island coast and done considerable damage, raising water levels to impressive heights on the building walls. Sometimes American history looks considerably different from New England than it does from California or the Great Basin. It would have been a different experience to have grown up surrounded by colonial architecture, Revolutionary War and Civil War battlefields, and crucially important sites for the emergence of the early Republic rather than, as I was, in relatively history-less southern California, where the oldest European structures are Spanish missions. (I'll probably write at some future time, though, about Jedediah Strong Smith and his first visit to California, an important bit of American history that occurred very near my childhood home.)