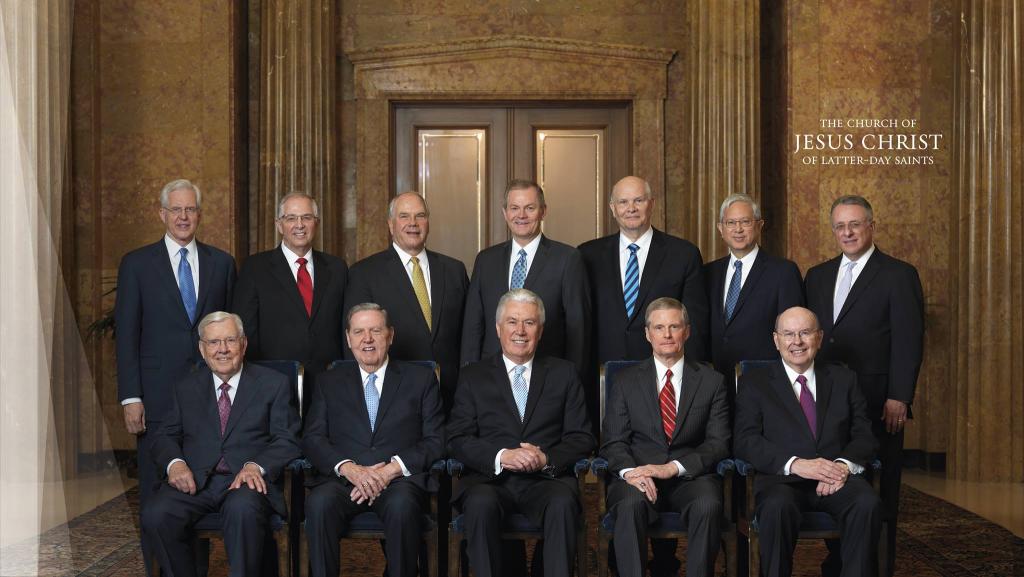 ***
An interesting claim appeared on Wednesday, 6 October, in a post on something called BOFM Blog: Annotated Book of Mormon. The article is by one Rian Nelson. I know nothing about him or his blog, except that he is an ardent and vocal advocate of the "Heartland" model of Book of Mormon geography and, now, that he's a COVID denier. Someone else called this item to my attention.
The article is titled "Light of Christ – Common Sense – Personal Revelation," and here is the most relevant passage:
This is interesting! I received it from a friend in Kansas. This is obviously not doctrine and I would pray about these words, but it does give me a sense of comfort that I am on the correct path with this fearful so-called pandemic, made up by Satan and those who would see us deceived.
Elder Rasband was speaking at a meeting in Boise last week. Someone asked about the vaccine and Elder Rasband responded that each person should understand that the church is being threatened and sued on a continual basis. The CDC has the church in their crosshairs. This request for the members to participate in the vaccine was simply to reduce liability for the church from the government. He said that members are to go to the Lord with this…and do what feels right for them. This has never been, nor ever will be a commandment.
The CDC would own the church if they could show the church was telling members to not get vaccinated. Every unvaccinated member death would result in a huge multiple million dollar lawsuit. We have been taught to never blindly follow church leaders, but to study it out in our minds and pray about it. Those who allow their free agency to be taken by men are not Celestial Kingdom material. Those whose testimonies are in the church and in men are not the Saviors followers.
Don't believe it.
Somewhere between (a) Elder Rasband's purported comments in Boise and (b) the anonymous claimed transmitter of those comments somewhere in Kansas and (c) Rian Nelson, something has gone seriously wrong.
I have it on excellent authority, for example, that Elder Rasband hasn't been in Boise at any time in the recent past. (That right there is enough to scuttle this claim. And common sense should have warned against it in the first place: The Brethren are always really, really busy in Salt Lake City during the week before General Conference.) Moreover — and I challenge anybody to prove me wrong on this point — Elder Rasband has never said anything of the kind. Period.
I think it important to contradict such things early, before they gain wide acceptance.