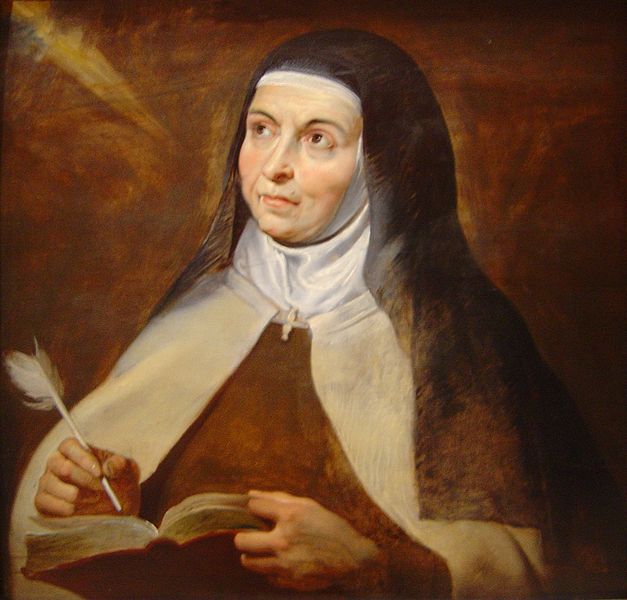 ***
Here are a couple of interesting items that were kindly shared with me by the Utah-based Latter-day Saint psychologist Dr. Lynn Johnson:
"Do Religious Struggles Mediate the Association between Day-to-Day Discrimination and Depressive Symptoms?"
Abstract:
Although numerous studies have shown that discrimination contributes to poorer mental
health, the precise mechanisms underlying this association are not well understood. In this paper, we
consider the possibility that the association between day-to-day discrimination (being disrespected,
insulted, and harassed) and depressive symptoms is partially mediated by religious struggles
(religious doubts and negative religious coping). To test our mediation model, we use data collected
from the 2011 Miami-Dade Health Survey (
n
= 444) to estimate a series of multiple regression 
models assessing associations among day-to-day discrimination, religious struggles, and depressive
symptoms. We find that day-to-day discrimination is positively associated with religious struggles
and depressive symptoms, net of adjustments for general religious involvement, age, gender, race,
ethnicity

, immigrant status, interview language, education, employment, household income, financial
strain, and marital status. W

e also observe that religious struggles are positively associated with
depressive symptoms. Our mediation analyses confirm that day-to-day discrimination can contribute
to depressive symptoms by stirring religious struggles. Our key finding is that religious struggles
may serve as a maladaptive coping response to discrimination. Our analyses extend previous work
 by bridging research in the areas of discrimination, religious struggles, and mental health.
Abstract.
A growing literature examines the correlates and sequelae of spiritual struggles, such as religious
doubts. To date, however, this literature has focused primarily on a handful of mental health
outcomes (e.g., symptoms of depression, anxiety, negative affect), while the possible links with
other aspects of health and well-being, such as poor or disrupted sleep, have received much less
attention. After reviewing relevant theory and previous studies, we analyze data from a nationwide s
ample of Presbyterian Church (USA) members to test the hypothesis that religious doubts will be
inversely associated with overall self-rated sleep quality, and positively associated with the
frequency of sleep problems and the use of sleep medications. We also hypothesize that part of 
this association will be explained by the link between religious doubts and psychological distress.
Results offer moderate but consistent support for these predictions. We end with a discussion of 
the implications of these findings, a brief mention of study limitations, and some suggestions for
future research.
One clear implication of the two studies above seems to be that religious doubts tend to be associated with unhappiness and a reduced quality of life.  The studies take no stance, of course, on the question of whether or not such religious doubts are justified or solidly grounded.
I offered some perhaps related thoughts in my 2017 address to the annual FAIR conference under the title of "What Difference Does It Make?"
There are portions of each of the first two items listed below that — as you will soon see — absolutely required that they be placed in the Christopher Hitchens Memorial "How Religion Poisons Everything" File©, which is where I located them.  And there was no ambiguity at all about the third item, an utterly horrific report that will make even the most jaded among you shiver with sheer Halloween-worthy fright:
"Elder Bednar Ministers in Amman, Jordan: Apostle and his wife and others begin week-long ministry in the region"
"Wyoming's Governor Visits Martin's Cove: Family history documents presented to state leader"
"Church Dedicates Second Deseret Industries in Puyallup, Washington: Facility will contribute to the Church's welfare objective to 'transform souls,' says Area Seventy"
***
About six years ago, with friends, my wife and I visited the small but beautiful Spanish town of Ávila at a time when the citizenry were celebrating the five hundredth anniversary of the birth of their famous and beloved saint, Teresa (generally known as either St. Teresa of Jesus or St. Teresa of Ávila).
One of the great mystics of the Catholic tradition, St. Teresa (1515-1582) is the author of such works as El Castillo Interior ("The Interior Castle"), El Camino de Perfección ("The Way of Perfection"), and an autobiography, which are considered not only masterpieces of Catholic devotional writing but classics of Spanish Renaissance literature altogether.  She was canonized by Pope Gregory XV in 1622, forty years after her death.  In 1970, Pope Paul VI named St. Teresa a "Doctor of the Church" — i.e., an officially recognized teacher of doctrine and practice.  (There are, at the present time, thirty-six "Doctors of the Church" who are officially recognized by the Vatican, including such illustrious figures as St. Augustine, St. Gregory the Great, St. Thomas Aquinas, St. Athanasius, and St. Jerome.  She was the first woman to be granted that honor, although other women have been given the rank since that time.)
Here is a passage that is attributed to St. Teresa of Ávila and that I really love:
Christ has no body but yours,
No hands, no feet on earth but yours.
Yours are the eyes with which he looks
Compassion on this world.
Yours are the feet with which he walks to do good.
Yours are the hands with which he blesses all the world.
Yours are the hands, yours are the feet,
Yours are the eyes, you are his body.
Christ has no body now but yours,
No hands, no feet on earth but yours,
Yours are the eyes with which he looks
compassion on this world.
Christ has no body now on earth but yours.
It seems appropriate, in this context, to cite yet again one of my favorite sayings from the Prophet Joseph Smith:
"A man filled with the love of God is not content with blessing his family alone, but ranges through the whole world, anxious to bless the whole human race."
For some of my thoughts on "Compassion as the Heart of the Gospel," please my essay by that name.