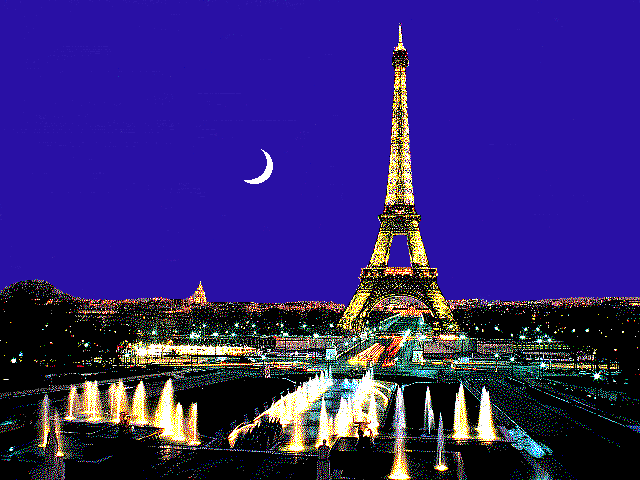 ***
My dislike for Aéroport Paris Charles de Gaulle remains strong. Nothing today has changed that. Every time I come here, I have a new bad experience. I've missed flights, been yelled at by Air France personnel, and spent hours in what seemed like a oversized sauna. This time, it was an incredibly crowded, long (two hours, maybe), and chaotic Passport Control. I've never seen it so terribly bad here. And, of course virtually no signage — and sometimes, when it existed at all, contradictory signage — and nobody to answer any questions.
That said, when we finally reached the relevant border policeman, he was actually good-natured and funny. That's a first for me here. And we found an extraordinarily helpful young woman at the Air France check-in counter. So there were some silver linings.
My movie theme on the flight from Minneapolis/St. Paul was disastrous military actions as depicted by large ensemble casts. I watched Black Hawk Down first, and then A Bridge Too Far. Black Hawk Down is quite a brutal film. So, for that matter, is A Bridge Too Far. But Hollywood has come a long way between the two movies in its willingness to show graphic gore. Maybe that's progress, in that it make romanticizing war much more difficult. Maybe it's not.
I was hoping to lighten the mood a bit with the Jimmy Stewart and Margaret O'Brien [?] romantic comedy The Shop Around the Corner, but the first two movies were too long and, consequently, I didn't have time.
It's been a while since we've been in Europe, and this layover in Paris hardly counts. But it's nice to be traveling again, albeit masked.
The border police experience when we reentered the Paris airport's secure zone — after spending a few restful hours in the airport's Sheraton Hotel, a familiar place that is very quiet and that has a superb breakfast buffet — was much better. Far fewer people. But the security process was terrible. About half to two-thirds of all hand luggage — including our two pieces — were marked for manual inspection, and there was only one person who was doing it all. Very slowly and carefully. (There my have been a labor action going on by the security personnel. A strike. We received conflicting information on the matter. Some said that there was, some said that there wasn't, and some said that there had been one on Sunday. Who knows?)
Anyway, we've finally reached Cairo — our first married home. It's good to be back yet again.
Posted from Cairo, Egypt