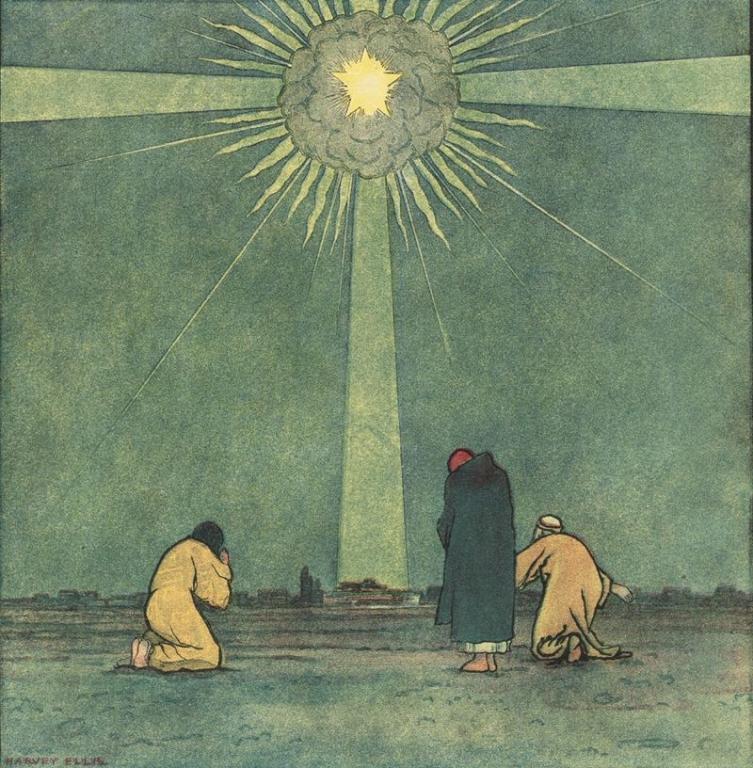 ***
Come, Follow Me — D&C Study and Teaching Helps: Lesson 52, December 20-December 26: Christmas ("The Living Christ")
Another piece kindly produced for the Interpreter Foundation by Jonn Claybaugh.
Audio Roundtable: Come, Follow Me Doctrine and Covenants Lesson 52 "The Matchless Gift of God's Divine Son": Christmas
The Interpreter Radio Roundtable for Come, Follow Me Doctrine and Covenants Lesson 52, "The Matchless Gift of God's Divine Son" on Christmas features Terry Hutchinson, John Gee, and Kevin Christensen. Although sadly bereft of commercial and other interruptions, this roundtable has now been extracted from the 14 November 2021 broadcast of the Interpreter Radio Show and made available to you at no charge.  The complete program is accessible, also at no charge, at https://interpreterfoundation.org/interpreter-radio-show-November-14-2021/. The Interpreter Radio Show can be heard each and every Sunday evening from 7 to 9 PM (MDT), on K-TALK, AM 1640 or, via your personal computer, on the Internet at ktalkmedia.com.
Nibley Lectures: Come, Follow Me Doctrine and Covenants Lesson 19 "The Promises … Shall Be Fulfilled": D&C 46-48
During 1978, 1979, and 1980, Hugh Nibley taught a Doctrine and Covenants Sunday School class. Cassette recordings were made of these classes and some have survived and were recently digitized by Steve Whitlock. Most of the tapes were in pretty bad condition. The original recordings usually don't stop or start at the beginning of the class and there is some background noise. Volumes vary, probably depending upon where the recorder was placed in the room. Many are very low volume but in most cases it's possible to understand the words. In a couple of cases the ends of one class were put on some space left over from a different class.  Even with these flaws and missing classes, we believe these these will be interesting to listen to and valuable to your Come, Follow Me study program.
And, just in case you missed my earlier announcement of it:
Deseret Book's What is My Witness Event
***
I share with you a poem, entitled "The House of Christmas," by the great G. K. Chesterton:
There fared a mother driven forth
Out of an inn to roam;
In the place where she was homeless
All men are at home.
The crazy stable close at hand,
With shaking timber and shifting sand,
Grew a stronger thing to abide and stand
Than the square stones of Rome.
For men are homesick in their homes,
And strangers under the sun,
And they lay on their heads in a foreign land
Whenever the day is done.
Here we have battle and blazing eyes,
And chance and honour and high surprise,
But our homes are under miraculous skies
Where the yule tale was begun.
A Child in a foul stable,
Where the beasts feed and foam;
Only where He was homeless
Are you and I at home;
We have hands that fashion and heads that know,
But our hearts we lost – how long ago!
In a place no chart nor ship can show
Under the sky's dome.
This world is wild as an old wives' tale,
And strange the plain things are,
The earth is enough and the air is enough
For our wonder and our war;
But our rest is as far as the fire-drake swings
And our peace is put in impossible things
Where clashed and thundered unthinkable wings
Round an incredible star.
To an open house in the evening
Home shall men come,
To an older place than Eden
And a taller town than Rome.
To the end of the way of the wandering star,
To the things that cannot be and that are,
To the place where God was homeless
And all men are at home.