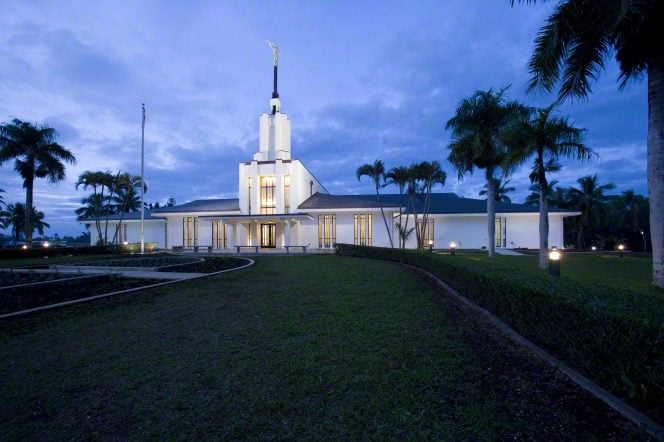 ***
A new article went up today — at this point, you probably shouldn't be surprised by that fact — in Interpreter: A Journal of Latter-day Saint Faith and Scholarship:
""The Lord God Will Proceed": Nephi's Wordplay in 1 Nephi 22:8–12 and the Abrahamic Covenant," by Matthew L. Bowen
Abstract: Nephi quotes or alludes to four distinct Old Testament passages — Genesis 22:18; Isaiah 29:14; Isaiah 49:22–23; and Isaiah 52:10 — twice each in 1 Nephi 22:6, 8–12. These four texts form the basis of his description of how the Lord would bring to pass the complete fulfillment of the promises in the Abrahamic covenant for the salvation of the human family. These texts' shared use of the Hebrew word gôyim ("nations" [> kindreds], "Gentiles") provides the lexical basis for Nephi's quotation and interpretation of these texts in light of each other. Nephi uses these texts to prophesy that the Lord would act in the latter-days for the salvation of the human family. However, Nephi uses Isaiah 29:14 with its key-word yôsīp (yôsip) to assert that iterative divine action to fulfill the Abrahamic covenant — taking the form of "a marvelous work and a wonder" — would be accomplished through a "Joseph." Onomastic wordplay involving the names Abram⁄Abraham and Joseph constitute key elements in 1 Nephi 22:8–12.
And we're introducing a brand new feature that, we hope, will become a regular one.  Generously responding to our invitation that he do so, Kyler Rasmussen has agreed to provide "teasers" of forthcoming articles on the Interpreter Foundation's blog, under the title "Interpreting Interpreter."  In these two entries, he first outlines what he intends to do and then provides his first such prospective summary:
"Interpreting Interpreter: On Abstracting Thought"
"Interpreting Interpreter: Echoes of Joseph in 1 Nephi 22″
***
I'm pleased to see that this little booklet has finally appeared:
"Official new pamphlet aims to help Latter-day Saints understand, treat Muslims better: Elder David A. Bednar repudiates stereotypes about Muslims. Pamphlet outlines common values shared by the 2 faiths."
***
Some folks have been positively drooling at the prospect of a federal power grab in this case.  Unfortunately, for those who dream of enhanced state power and control, it may not happen:
"BYU responds to federal investigation of its LGBTQ policies: Department of Education's Office of Civil Rights affirms BYU's religious exemptions to federal law in 15 areas, including housing and admissions."
***
A few of you may perhaps be able to guess why the words of this hymn have been on my mind over the past week or so.  They were written by Elder John Taylor of the Quorum of the Twelve Apostles — who was in Carthage Jail with Joseph and Hyrum Smith and Willard Richards and who was wounded during the same mob attack that killed Hyrum and Joseph.  Later, of course, Elder Taylor became the third president of the Church of Jesus Christ of Latter-day Saints:
1. O, give me back my Prophet dear,
And Patriarch, O give them back,
The Saints of Latter-days to cheer,
And lead them in the Gospel track!
But O, they're gone from my embrace,
From earthly scenes their spirits fled,
Two of the best of Adam's race,
Now lie entombed among the dead.
2. Ye men of wisdom, tell me why —
No guilt, no crime in them were found —
Their blood doth now so loudly cry,
From prison walls and Carthage ground?
Your tongues are mute, but pray attend,
The secret I will now relate,
Why those whom God to earth did lend,
Have met the suffering martyrs' fate.
3. It is because they strove to gain,
Beyond the grave a heaven of bliss,
Because they made the Gospel plain
And led the Saints to righteousness;
It is because God called them forth,
And led them by His own right hand.
Christ's coming to proclaim on eath,
And gather Israel to their land
4. It is because the priest of Baal
Were desperate their craft to save,
And when they saw it doomed to fail,
They sent the Prophets to their grave
Like scenes the ancient Prophets saw,
Like these the ancient Prophets fell.
And, till the resurrection dawn,
Prophet and Patriarch, farewell.
The first two verses of the lyrics above figure in this segment from the DVD Joseph Smith the Prophet: Live at Abravanel Hall:
This piece opens the program and depicts John Taylor, a friend of Joseph Smith, mourning the loss of the Prophet and his brother Hyrum in his own words.  Joseph Smith the Prophet is a sacred oratorio for choir, orchestra, soloists, and narrators about the life and mission of Joseph Smith, the founder of the Church of Jesus Christ of Latter-day Saints.  It was composed by Rob Gardner, who also conducted the performance shown above. And, as I've already said, the text comes from a poem by John Taylor, a contemporary and a close associate and friend of Joseph Smith.  If you're interested in obtaining a copy of the DVD, you might be able to do so here.
***
In an earlier post, I called attention to the first four installments of Massimo Introvigne's projected five-part series on whether apostates are reliable sources about the religious movements they've rejected.  His fifth installment has now appeared and is perhaps worthy of your attention:
"Are Apostates Reliable? 5. Why Some Become Apostates: Ex-members who become apostates often "learn" their role from anti-cult movements."
***
Has your life been boring and uneventful in recent days?  Could you use some delicious chills and thrills?  Well, I'm here for you.  And, so, I've selected a quartet of appalling horrors to share with you from the Christopher Hitchens Memorial "How Religion Poisons Everything" File©:
"First Presidency sends letter of love and support to Latter-day Saints in Tonga"
"Church to send clean water, masks and satellite phones to Tonga following volcano eruption, tsunami"
BBC News:  "Tonga volcano: Biblical disaster shakes most Mormon nation in the world"
and
"BYU researchers sequenced the quinoa genome. Now they're introducing hybrids of the crop to developing nations"
***
"COVID-19 booster shots have 'significant impact' on omicron, new CDC study finds: Intermountain Healthcare in Utah part of 10-state analysis"
Come on, folks.  Really.  Get yourselves fully vaccinated.  Encourage others to do so, as well.  Please.  Let's not do another two years of this.