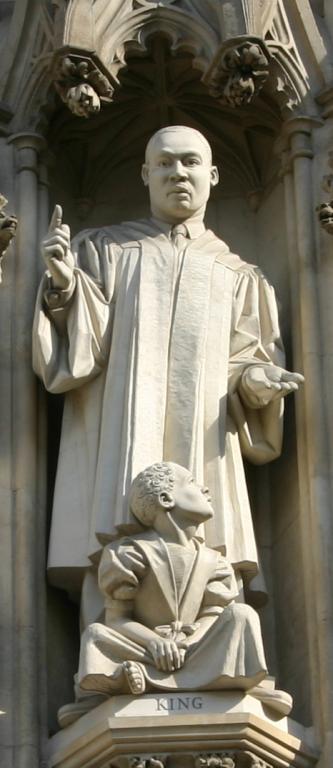 ***
This link went up on the website of the Interpreter Foundation earlier today:
Interpreter Radio Show — December 19, 2021
The 19 December 2021 broadcast of the Interpreter Radio Show is now archived and available, at no charge and freed from commercials and similar interruptions, for your listening pleasure and edification.  This episode featured Bruce Webster and Kris Frederickson. In the first portion of it, they discuss the Church's official proclamations. The second portion of the show is devoted to a scripture roundtable discussion of the upcoming Come Follow Me lesson #5 (Moses 7). The Interpreter Radio Show can be heard in the Valley of the Great Salt Lake each and every Sunday evening from 7 to 9 PM (MDT), on K-TALK, AM 1640.  It can also be heard live on the Internet from effectively anywhere at ktalkmedia.com.
Neither snow nor rain nor heat nor gloom of night stays these Interpreter Foundation commentators from the swift completion of their appointed roundtable discussions.
***
Some have seen the California public school system as being in the vanguard of efforts to remove anything savoring even remotely of religious influence on the education of children.  But this hasn't actually been true.  California school administrators haven't, in fact, taken a purely secular approach to the children in their custody.  It's just a question of which theology is to be favored:
"A Win for Parents, a Loss for Aztec Worship in Schools"
I once played a prank involving, among several other things, a non-existent music CD that I had entitled My Bleedin' Heart: An Anthology of Aztec Liturgical Chants.  I was, though, unfortunately ahead of my time.  Maybe, if I had just waited until a bit later, I could have obtained a supporting grant from the California Department of Education.
***
In connection with this holiday, today, honoring Rev. Dr. Martin Luther King Jr. and his legacy, here are a few quotations from his remarkably eloquent speeches and writings:
"Faith is taking the first step even when you don't see the whole staircase."
"In the End, we will remember not the words of our enemies, but the silence of our friends."
"An individual has not started living until he can rise above the narrow confines of his individualistic concerns to the broader concerns of all humanity."
"Darkness cannot drive out darkness; only light can do that. Hate cannot drive out hate; only love can do that."
"Life's most persistent and urgent question is, 'What are you doing for others?'"
"The time is always right to do what is right."
"The ultimate measure of a man is not where he stands in moments of comfort and convenience, but where he stands at times of challenge and controversy."
"We must accept finite disappointment, but never lose infinite hope."
"Love is the only force capable of transforming an enemy into a friend."
"I have decided to stick with love. Hate is too great a burden to bear."
"Our lives begin to end the day we become silent about things that matter."
"If a man has not discovered something that he will die for, he isn't fit to live."
"The first question which the priest and the Levite asked was: 'If I stop to help this man, what will happen to me?' But… the good Samaritan reversed the question: 'If I do not stop to help this man, what will happen to him?'
"A genuine leader is not a searcher for consensus but a molder of consensus."
"The quality, not the longevity, of one's life is what is important."
***
There is no better way to think of Martin Luther King today than to listen to his own incomparable voice, which, if you choose, you can do here:
"5 of Martin Luther King Jr.'s most memorable speeches"
***
And here, for whatever little the list may be worth, are some links between Latter-day Saints and Dr. King and his legacy:
"Martin Luther King, Jr. Had 2 Copies of the Book of Mormon + More Latter-day Saint Connections"
***
The famous "I Have a Dream Speech" is, to say the very least of it, a marvelous piece of rhetoric.  But I'm also impressed by the uncanny prescience, at least from our subsequent perspective, of Dr. King's final speech, given on 3 April 1968, the night before his assassination in Memphis, Tennessee:
"Well, I don't know what will happen now. We've got some difficult days ahead. But it really doesn't matter with me now, because I've been to the mountaintop.  And I don't mind.  Like anybody, I would like to live a long life.  Longevity has its place.  But I'm not concerned about that now.  I just want to do God's will.  And he's allowed me to go up to the mountain.  And I've looked over, and I've seen the Promised Land.  I may not get there with you.  But I want you to know tonight that we, as a people, will get to the Promised Land.  So I'm happy tonight.  I'm not worried about anything.  I'm not fearing any man.  'Mine eyes have seen the glory of the coming of the Lord.'"  (My transcription from a video excerpt of the speech.)
I'm very, very old.  I was fully awake and alive in 1968.  Some of you were, as well.  Many of you were not.  In either case, perhaps you will profit from hearing Senator Robert F. Kennedy's announcement of Dr. King's assassination in Indianapolis, at what had been planned as a campaign rally:
"Robert F Kennedy Announcing The Death Of Martin Luther King – A Great Speech"
Sixty-three days later — less than five years after the assassination of his brother, President John F. Kennedy — Senator Kennedy himself was shot to death in Los Angeles, after having just won the California Democratic presidential primary.
It was a difficult, discouraging, troubling period in American history.
***
Finally, let me frankly acknowledge the fact that neither the Church of Jesus Christ of Latter-day Saints nor Latter-day Saints generally were in the forefront of Dr. King's civil rights movement.  Indeed, many were suspicious of it.  That's quite true.  But it might also be pointed out that, in some regards, the situation was more complex than it now seems in retrospect (especially to those who didn't live through that period), and perhaps less clear to people who, as could be said of the overwhelming majority of Latter-day Saints at the time (more rural and more concentrated in the the Great Basin west then than now), knew few if any black people and had little or no contact with the brutal reality of segregation in the American South.  I'm not trying to make excuses, but I do want to head off attempts to demonize the Latter-day Saints of the 1950s and 1960s.  They were, overwhelmingly, good and decent people.
Posted from St. George, Utah