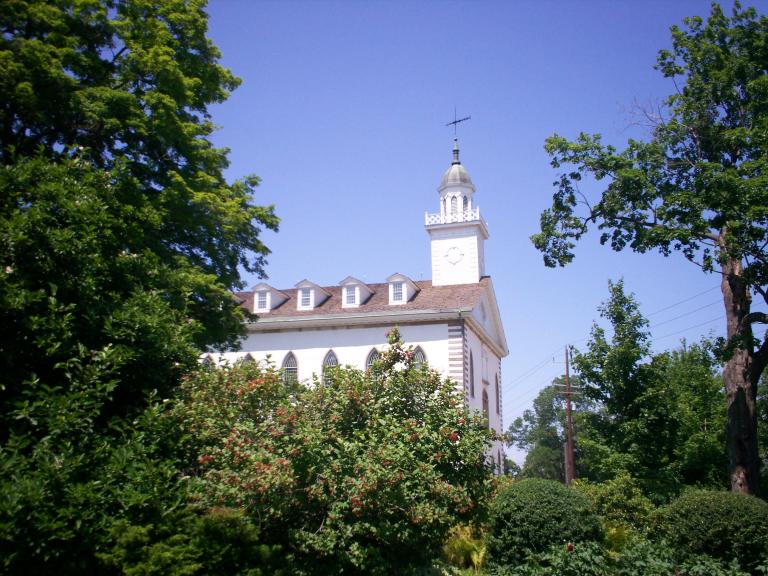 ***
Nobody really knows what the long term consequences of the COVID-19 pandemic will be for participation in religious worship services.  My own hunch is that they will be negative — and that, even in secular terms (since participation in religious communities has been shown to be beneficial for social, psychological, and, yes, even physical health), the consequences of those consequences themselves will be harmful.  Here, though, are some interim reports on the topic:
"Contra French on Christianity's Decline: Has America become a more Christian society as Americans have become less Christian?"
"Christianity Declines — But Not 'Spirituality'"
"Here's Who Stopped Going to Church During the Pandemic: Recent research paints a grim picture for local congregations. But it also highlights opportunities."
"Christians Are Going Back to Church—But Maybe Not the Same One: Amid all the moves and changes of the past two years, many congregations saw turnover accelerate."
"American secularism is growing — and growing more complicated: Its impact on politics and self-identity looms large, experts say"
"How To Shrink Your Church In One Easy Step"
"Catholic leaders need to start listening to those who have left religion behind"
And this one is not to be missed:
"Omicron is taking a toll on pagans, who depend on conferences for community: The pandemic has also threatened the financial viability of conferences and festivals."
***
Here are a couple of pieces that some of you might enjoy.  The first is taken from three different sources, as indicated:
Joseph Smith recalled that, during the dedication of the Kirtland Temple on 27 March 1836, "George A. Smith arose and began to prophesy, when a noise was heard like the sound of a rushing mighty wind, which filled the Temple, and all the congregation simultaneously arose, being moved upon by an invisible power; many began to speak in tongues and prophesy; others saw glorious visions; and I beheld the Temple was filled with angels, which fact I declared to the congregation. The people of the neighborhood came running together (hearing an unusual sound within, and seeing a bright light like a pillar of fire resting upon the Temple), and were astonished at what was taking place." (History of the Church, 2:428.)
"God was there [in the Kirtland Temple]," remembered Elder Orson Pratt of the Council of the Twelve, "his angels were there, the Holy Ghost was in the midst of the people . . . and they were filled from the crown of their heads to the soles of their feet with the power and inspiration of the Holy Ghost, and uttered forth prophecies in the midst of that congregation, which have been fulfilling from that day to the present time. (Deseret News, Jan. 12, 1876, 788.)
"The ceremonies of that [Kirtland Temple] dedication may be rehearsed," said Eliza R. Snow, who eventually served as general president of the Relief Society from 1866 to 1887, "but no mortal language can describe the heavenly manifestations of that memorable day. Angels appeared to some, while a sense of divine presence was realized by all present, and each heart was filled with 'joy inexpressible and full of glory.'" (In Edward W. Tullidge, The Women of Mormondom, (1877), 95.)
The second comes from the Minutes of the Salt Lake City School of the Prophets, for October 1883.  (The "Brigham Young" mentioned is Brigham Young Jr., whose father had passed away in 1877.)
Presidents John Taylor and George Q. Cannon, Apostles Erastus Snow, Brigham Young, Francis M. Lyman, and Heber J. Grant, and Elders L. John Nuttall and Zebedee Coltrin present.
Brother Zebedee Coltrin said: I believe I am the only living man now in the church who was connected with the School of the Prophets when it was organized in 1833, the year before we went up in Zion's Camp. . . .
At one of these meetings after the organization of the school, (the school being organized on the 23rd of January, 1833, when we were all together, Joseph having given instructions, and while engaged in silent prayer, kneeling, with our hands uplifted each one praying in silence, no one whispered above his breath, a personage walked through the room from east to west, and Joseph asked if we saw him. I saw him and suppose the others did and Joseph answered that is Jesus, the Son of God, our elder brother. Afterward Joseph told us to resume our former position in prayer, which we did. Another person came through; he was surrounded as with a flame of fire. He (Brother Coltrin) experienced a sensation that it might destroy the tabernacle as it was of consuming fire of great brightness. The Prophet Joseph said this was the Father of our Lord Jesus Christ. I saw Him.
When asked about the kind of clothing the Father had on, Brother Coltrin said: I did not discover his clothing for he was surrounded as with a flame of fire, which was so brilliant that I could not discover anything else but his person. I saw his hands, his legs, his feet, his eyes, nose, mouth, head and body in the shape and form of a perfect man. He sat in a chair as a man would sit in a chair, but this appearance was so grand and overwhelming that it seemed I should melt down in his presence, and the sensation was so powerful that it thrilled through my whole system and I felt it in the marrow of my bones. The Prophet Joseph said: Brethren, now you are prepared to be the apostles of Jesus Christ, for you have seen both the Father and the Son and know that they exist and that they are two separate personages.
The school room was in the upper room of [Newel K.] Whitney's store. . . .
***
For those of you who love horror movies, I spent a few moments in the Christopher Hitchens Memorial "How Religion Poisons Everything" File© this morning, and I came up with this trio of terrifying links to share:
"BYU researchers breed hybrid quinoa to combat global food insecurity"
"From island to island, Tongans help each other find relief after tsunami"
"How the Deseret Mill and Pasta Plant produced a record 1 million cases of food in 2021"