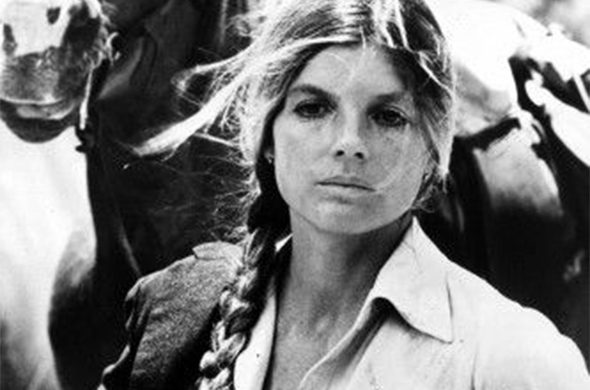 I spoke last night to a surprisingly large audience in little Panguitch, Utah.  For various reasons, including yesterday's very cold and snowy weather, I hadn't expected many people to show up.  But they did.  I had a good time, and  I hope that maybe at least a few of them did, as well.  (One of the treats of the evening was to see Laura Behling Hamblin again.  She was married to my sadly departed friend and longtime partner in crime Bill Hamblin at the time of his sudden, unexpected, and shocking death, and she lives in Panguitch.)
We spent last night at the Panguitch home of our friends Bob and Barbara Lavender.  She was born there in Panguitch and has deep roots in the town, although she grew up in Las Vegas, and they divide their time now between Panguitch and Provo.  (I first met Bob when he was a FedEx jet pilot living in Houston, Texas, many years ago.)  They were kind and hospitable, and we enjoyed visiting with them — including good conversation and good food — very much.
Today, before commencing our drive home, we cruised around with the Lavenders to see some of the local sights.  I've passed through the town perhaps three or four times before, though not recently, but those previous occasions were, literally, just times of passing through on Highway 89 en route to someplace else.    I was fascinated; Panguitch is now much more to me than merely the name of some place situated vaguely in the southern part of Utah.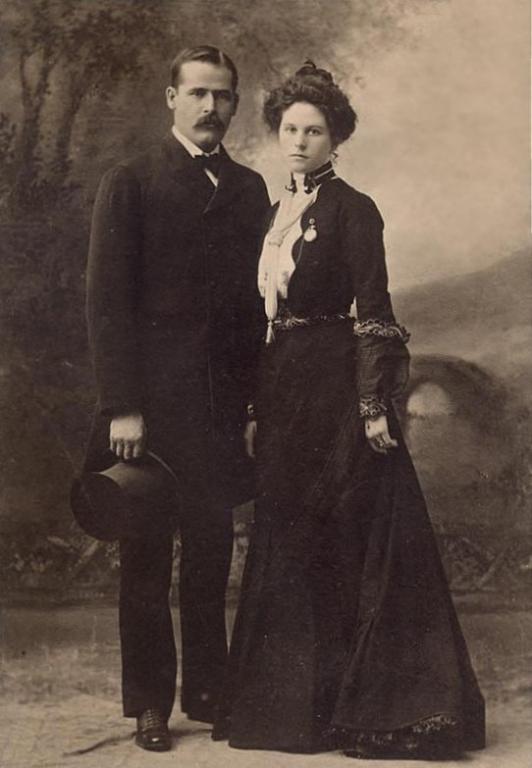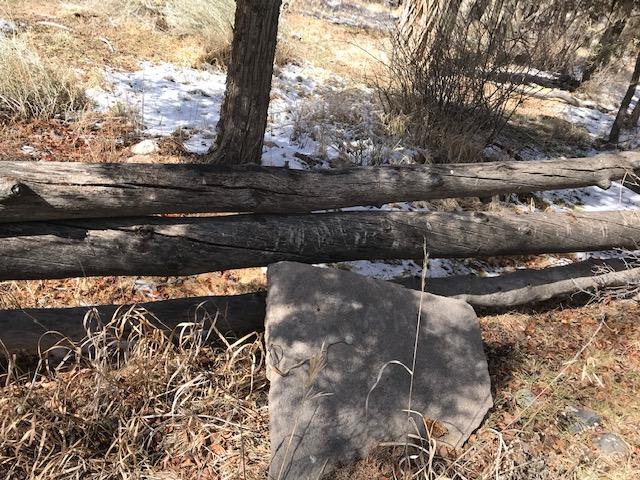 One of the sites that we visited is the possible burial spot of Etta Place, the female friend of the famous Butch Cassidy and the Sundance Kid (and the Sundance Kid's eventual wife).  In the 1969 film named after the two train and bank robbers — who were played, respectively, by Paul Newman and Robert Redford — Etta Place was portrayed by Katherine Ross.
The location of what may be Etta Place's grave — there are all sorts of theories, it seems, about when and where she died — is apparently not widely known, not even locally.  It's off by itself, on private property.  But the story that our friends were given suggests that she came to the Panguitch area under an assumed name, trying to avoid notoriety, and that only a few people knew who she actually was.  And then she made one of those friends promise to bury her, when her time came, in a particular grove of trees on his property.  I have no particular opinion on the question.  If the inscription on the purported tombstone is a fake, though, it does still seem to mark an actual grave.  Otherwise, it has to be said that somebody went to considerable effort to pull off a hoax with no really obvious motive, since the site is located well off the beaten path, away from town.  A small log fence, made with very old-looking and rather large, unmodern-looking nails, surrounds what genuinely seems to be a raised burial mound.  But I have nothing really invested in the matter, interesting though it is to speculate about it.
Incidentally, Butch Cassidy was born just south of Circleville, which is roughly twenty-five miles to the north of Panguitch, and there are some speculations that Etta Place was his cousin.  Local rumor also has it that he and the Sundance Kid survived the shootout in Bolivia with which the film closes — several authors have argued for that claim — that they staged their deaths, and that Butch Cassidy is buried in an unknown grave near Circleville.  But who knows?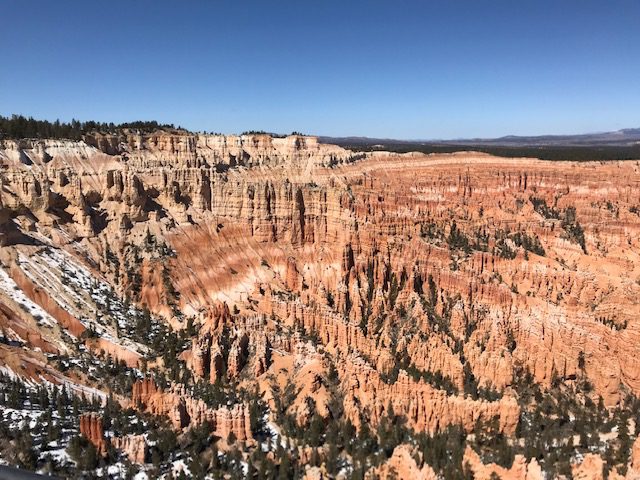 We drove over to Bryce Canyon National Park, which I haven't visited in quite a few years now.  It was, of course, spectacular.  ("A hell of a place to lose a cow," said Ebenezer Bryce, the Latter-day Saint convert and pioneer for whom Bryce Canyon is named.). The weather was extremely cold, with gusty winds, but Bryce is well worth a visit even on such a day.  And we ate at the venerably Ruby's Inn, a landmark place there since 1909.  My wife's parents spent part of their honeymoon there.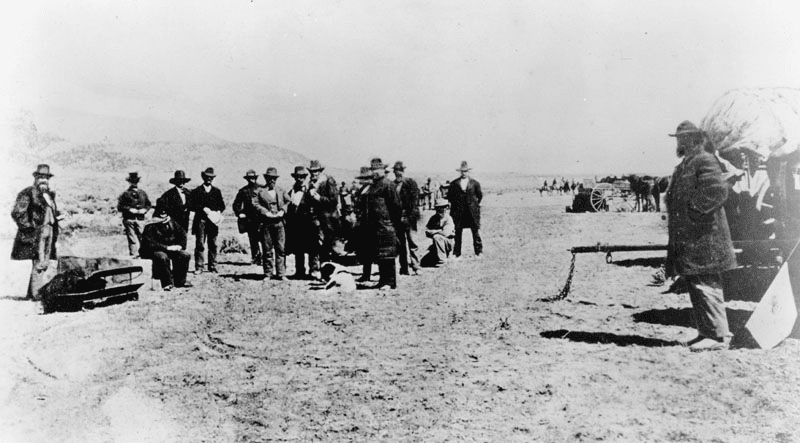 On 23 March 1877, John Doyle Lee was shot by a firing squad, at the actual site of the atrocity, for his central role in the horrendous massacre at Mountain Meadows, Utah.  Some have considered him a scapegoat, and, in a certain sense, he certainly was.  (Others shared in the offense.)  But he himself was definitely guilty, and his punishment was not unjust.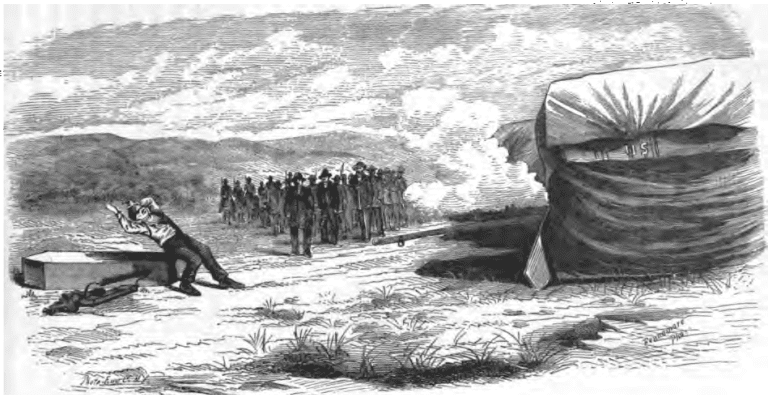 I had somehow not managed to remember Lee's connection with Panguitch.  But it was in Panguitch that he was captured, in late November 1874.  And he is buried in the Panguitch cemetery.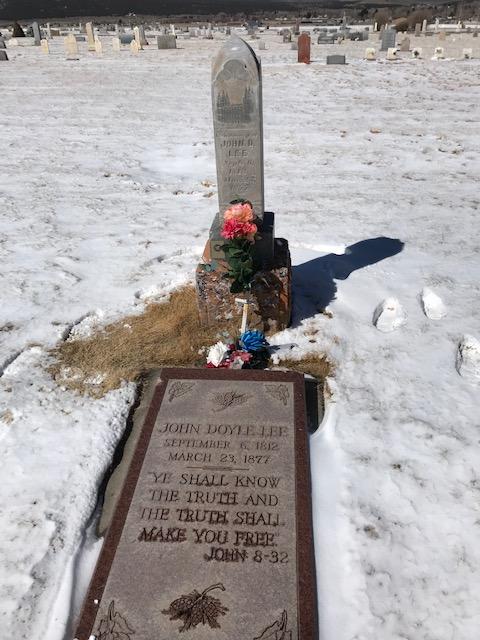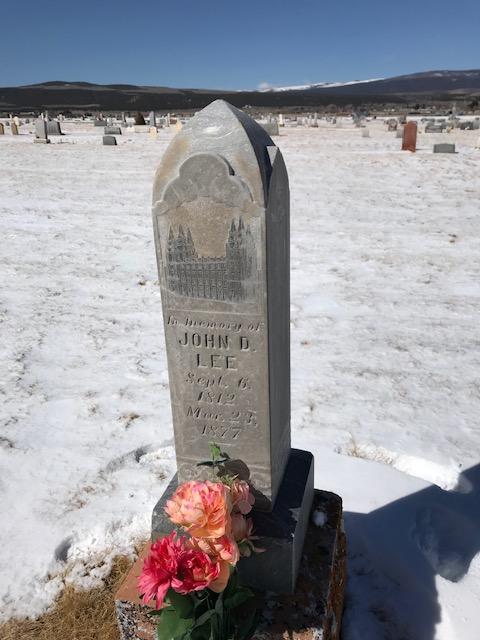 On the way back home, mostly on Highway 89 (until just north of Ephraim), we passed by the Manti Utah Temple, which was dedicated in 1888 by Lorenzo Snow and which has long been one of my favorites.  I love its style, its dramatic setting, and the cream-colored oolitic limestone of which it's built.