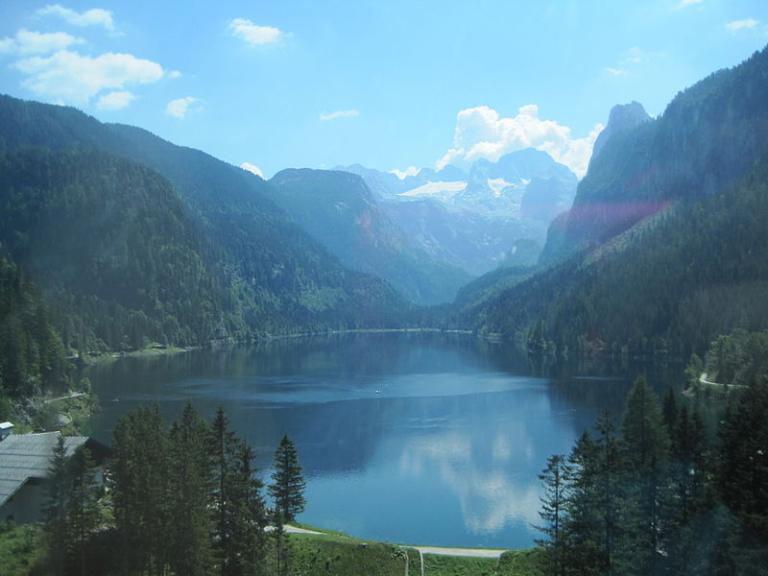 ***
"Interpreter Radio Show — February 6, 2022"
During the 6 February 2022 episode of the Interpreter Radio Show, Neal Rappleye and Jasmin Rappleye discussed the Old Testament and various relevant poetic forms. The second portion of the two-hour show was devoted specifically to a roundtable discussing the upcoming Come Follow Me lesson #12 (Genesis 42–50). You can listen to or download an archived recording of the 6 February 2022 broadcast of the Interpreter Radio Show, liberated from commercial and other interruptions, at absolutely no charge.  For that matter — cue heavenly music here! –the Interpreter Radio Show can be heard live each and every Sunday evening from 7 to 9 PM (MDT), on K-TALK, AM 1640, or you can listen live on the Internet at ktalkmedia.com.
***
I think, from time to time, of the great and famous speech that Theodore Roosevelt delivered at the Sorbonne in Paris on 23 April 1910, a speech that is widely known today as "The Man in the Arena."  For reasons that are not altogether clear even to me, I've been thinking of it again over the past few days.  I quote below not only the most cited and best known passage from it, but the paragraph that goes immediately before that often-quoted passage:
Let the man of learning, the man of lettered leisure, beware of that queer and cheap temptation to pose to himself and to others as the cynic, as the man who has outgrown emotions and beliefs, the man to whom good and evil are as one. The poorest way to face life is to face it with a sneer. There are many men who feel a kind of twisted pride in cynicism; there are many who confine themselves to criticism of the way others do what they themselves dare not even attempt. There is no more unhealthy being, no man less worthy of respect, than he who either really holds, or feigns to hold, an attitude of sneering disbelief toward all that is great and lofty, whether in achievement or in that noble effort which, even if it fails, comes second to achievement. A cynical habit of thought and speech, a readiness to criticise work which the critic himself never tries to perform, an intellectual aloofness which will not accept contact with life's realities—all these are marks, not, as the possessor would fain think, of superiority, but of weakness. They mark the men unfit to bear their part manfully in the stern strife of living, who seek, in the affectation of contempt for the achievements of others, to hide from others and from themselves their own weakness. The rôle is easy; there is none easier, save only the rôle of the man who sneers alike at both criticism and performance.
It is not the critic who counts; not the man who points out how the strong man stumbles, or where the doer of deeds could have done them better. The credit belongs to the man who is actually in the arena, whose face is marred by dust and sweat and blood; who strives valiantly; who errs, and comes short again and again, because there is no effort without error and shortcoming; but who does actually strive to do the deeds; who knows the great enthusiasms, the great devotions; who spends himself in a worthy cause; who at the best knows in the end the triumph of high achievement, and who at the worst, if he fails, at least fails while daring greatly, so that his place shall never be with those cold and timid souls who know neither victory nor defeat.
***
I've just now watched the seventeenth in our series of "Snippets," short video features associated with the films Witnesses and Undaunted: Witnesses of the Book of Mormon that we will release fairly soon to the public.  I'm very pleased at the way this effort is going, and I owe a huge debt of gratitude to our core filmmaking team, James Jordan, Russell Richins, and especially, for his particular work on the "Snippets," Mark Goodman.  I'm not exactly sure when we'll begin posting the "Snippets" onto the web, but it won't be long.  (Moreover, we'll soon be recording a few more.)   When we do begin the release, it will be gradual.  Probably one each week.
If you would like to support this effort, please consider making a donation on the Interpreter Foundation website, indicating your preference for how the money be spent (if you have a preference).  If you're interested in supporting our new Six Days in August film project — which we currently conceive as, very much like the Witnesses project, including a dramatic film for theatrical release, a docudrama sequel, and a number of "Snippets" or short features — there is a place for donations on the Six Days in August website.
And please understand that the officers of the Interpreter Foundation do not stand to profit in any way from such contributions, which all go toward the Foundation's work.  Members of the board of Interpreter, for example, draw no pay for any of their labor or service.  (Our by-laws permit up to $500 per year as a board fee, but, so far, no member of the board has received so much as a dollar under that rule.  On a few occasions, members of the board have been reimbursed for certain Foundation-related expenses, but reimbursements have been rare and minimal.)  I do not wish any reasonable person out there — I can do nothing about (or for) the unreasonable ones — to imagine that we're profiting from the work of the Interpreter Foundation.  We absolutely are not.  (Just a day or so ago, I once again saw an anonymous online claim that I'm making lots of money from my position as president of Interpreter.  But this is false, and probably a malicious lie.  My wife and I are donors.)  Once again, all money given to Interpreter goes to fund the work of Interpreter.
***
Finally, in closing, I share with you a small but deliciously chilling taste of the horror that some of you crave by linking to a pair of ghastly recent items from the Christopher Hitchens Memorial "How Religion Poisons Everything" File©:
"Members of the Church in Europe provide relief and help to refugees: All countries in the Europe Area are participating in the relief efforts from the day the crisis started"
"Donation of 2,000 mobility devices set to change lives in South Africa: The Church of Jesus Christ of Latter-day Saints donated 900 wheelchairs and 1,200 mobility aids in partnership with the Western Cape Department of Health."