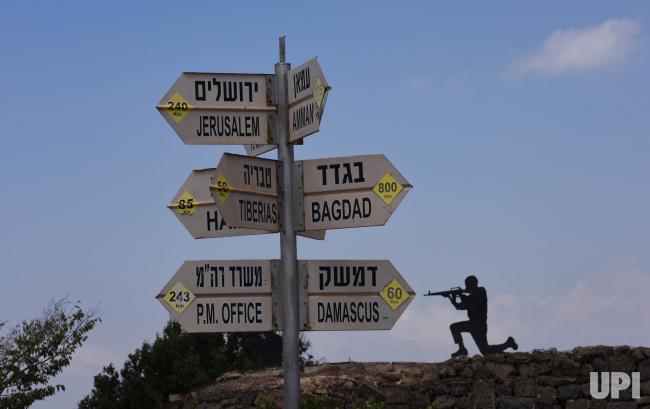 ***
My daily schedule here in Israel is not exactly well-aligned with the publishing schedule of the Utah-based Interpreter Foundation.  But I do what I can, when I can.  Right now, for example, I'm calling your attention to an article by Kyler Rasmussen that went up on Friday:
"Interpreting Interpreter: Commissions and Conversions"
This post is a summary of the article "Alma's Prophetic Commissioning Type Scene" by Alan Goff in Volume 51 of Interpreter: A Journal of Latter-day Saint Faith and Scholarship.
An introduction to the Interpreting Interpreter series is available at https://interpreterfoundation.org/interpreting-interpreter-on-abstracting-thought/.
The Takeaway: Goff responds to charges of plagiarism in the case of Alma the Younger's conversion experience, arguing that similarities to Paul's conversion story reflects alignment with ancient literary archetypes rather than theft. He also suggests that modern scholars are committing a commonly-acknowledged logical error when asserting that Alma's story—or any other story that molds its narrative to fit literary convention—must have been plagiarized or fabricated.
***
Several years ago the Tabernacle Choir sang the "Gloria" from Schubert's Mass in G during its weekly Sunday morning television broadcast.
I love Schubert's Mass in G, partly because I know it very well.  While my wife and I were living in Cairo, Egypt, back in the late 1970s and early 1980s, we sang with the choir at the Ma'adi Community Church, near our apartment.  (The pastor, the late Rev. David Johnson, was our downstairs neighbor during our first year there.  We often babysat his kids.)
One year, we did Schubert's Mass in G.
So the Tabernacle Choir had me singing along.  And then getting out recordings and listening to more of it.  I love the whole thing.  And I really love the "Credo":
Credo in unum Deum, Patrem omnipotentem,
factorem coeli et terrae,
visibilium omnium et invisibilium.
[Et] in unum Dominum Jesum Christum,
Filium Dei unigenitum, [et] ex patre natum ante omnia saecula, Deum de Deo, lumen de lumine,
Deum verum de Deo vero. Genitum non factum, consubstantialem Patri; per quem omnia facta sunt. Qui propter nos homines et [propter] nostram salutem descendit de coelis.
Et incarnatus est de Spiritu Sancto,
ex Maria virgine; et homo factus est.
Crucifixus etiam pro nobis sub Pontio Pilato,
passus et sepultus est. Et resurrexit tertia die secundum Scripturas, et ascendit in coelum, sedet ad dexteram Patris, et iterum venturus est cum gloria, judicare vivos et mortuos, cujus regni non erit finis.
Et in Spiritum Sanctum Dominum,
et vivificantem, qui ex Patre Filioque procedit,
qui cum Patre et Filio simul adoratur,
et conglorificatur, qui locutus est per Prophetas.
[Et unam sanctam catholicam et apostolicam Ecclesiam.] Confiteor unum baptisma in remissionem peccatorum, [et expecto resurectionem mortuorum,]
et vitam venturi saeculi. Amen.
The Latin text is based, more or less, on the AD 325 Nicene creed, as filtered through its AD 381 revision in Constantinople:
I believe in one God, the Father, the Almighty,
maker of heaven and earth,
of all that is, seen and unseen.
[And] in one Lord Jesus Christ, the only Son of God, eternally begotten of the Father,
God from God, light from light,
true God from true God, begotten, not made,
of one being with the Father; through Him all things were made. For us and [for] our salvation He came down from heaven: by the power of the Holy Spirit He became incarnate from the Virgin Mary, and was made man.
For our sake He was crucified under Pontius Pilate; He suffered death and was buried. On the third day He rose again in accordance with the Scriptures; He ascended into heaven, and is seated at the right hand of the Father; He will come again in glory to judge the living and the dead, and His kingdom will have no end.
And I believe in the Holy Spirit, the Lord, the giver of Life, who proceeds from the Father and the Son; with the Father and the Son He is worshipped and glorified. He has spoken through the prophets. [I believe in one holy catholic and apostolic Church;] I acknowledge one baptism for the forgiveness of sins; [I look for the resurrection of the dead,] and the life of the world to come. Amen.
Here's a fairly good recording of it:
https://www.youtube.com/watch?v=UrhMrUYmwsM
Note the terrible gloom of the music when it treats the crucifixion and death of the Savior, followed by the exultation of his triumph over death — and the grim warning of his future coming in justice and judgment.
I couldn't help but think while we were rehearsing and performing the Mass in G, and I can't help but think whenever I hear it, how much more the piece means to me because I believe every word of the lyrics.  The music is beautiful, but singing the Mass in G, and listening to it, isn't merely an aesthetic experience for me.  It's a transporting spiritual experience, too.
While I think that I was an agnostic in my immediate pre-teens, and possibly even an atheist, I've never had the experience of being an atheist as an adult.  So I can't speak with any real authority here, but it's inconceivable to me that performing and hearing Schubert's Mass in G — and Vivaldi's Gloria, and Bach's St. Matthew Passion, and Michael Praetorius's Es ist ein Ros' entsprungen, and so on and so forth — would not be a relatively arid and impoverished experience if I didn't believe what I was singing about.
And, incidentally, doesn't the fact that I believe every word of the "Credo" of Schubert's Mass in G suggest that — notwithstanding the claims of evangelical Protestant anti-Mormons out there — I'm a Christian?  Even if, admittedly, not a very good one?  I have to say that, based on the places that we're visiting here and the things that I've been saying at those places, I certainly feel like a Christian.  We had a devotional this evening in which the other two "headliners" — Justin Topp and Casey Griffiths — and I addressed all of our groups together.  Each of us spoke about Christ.  My particular focus was a commentary on John 1:1-14.
Posted from Tiberias, Israel