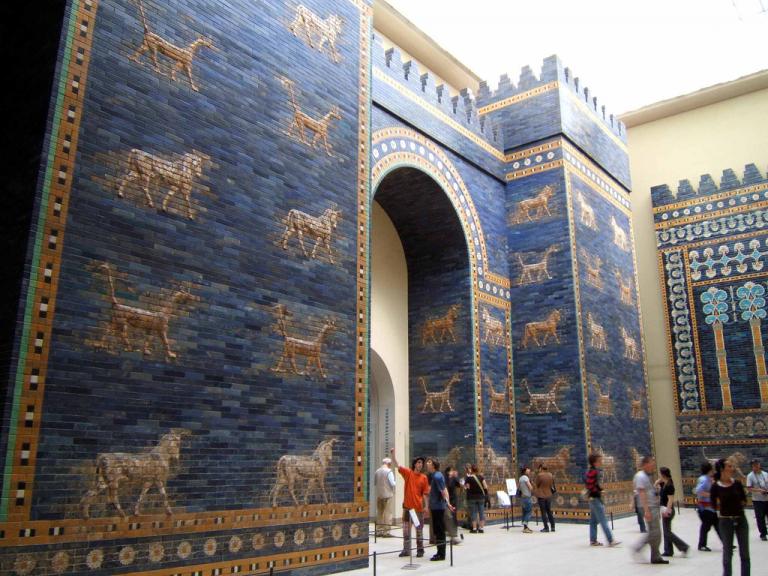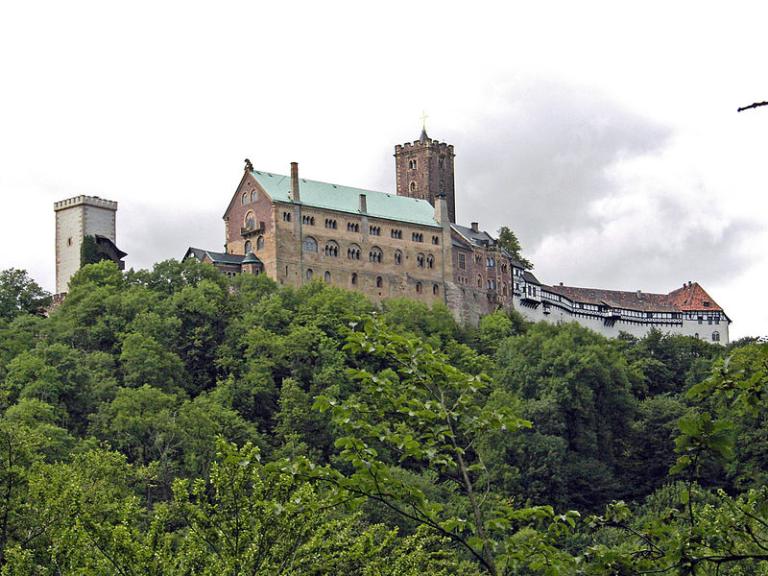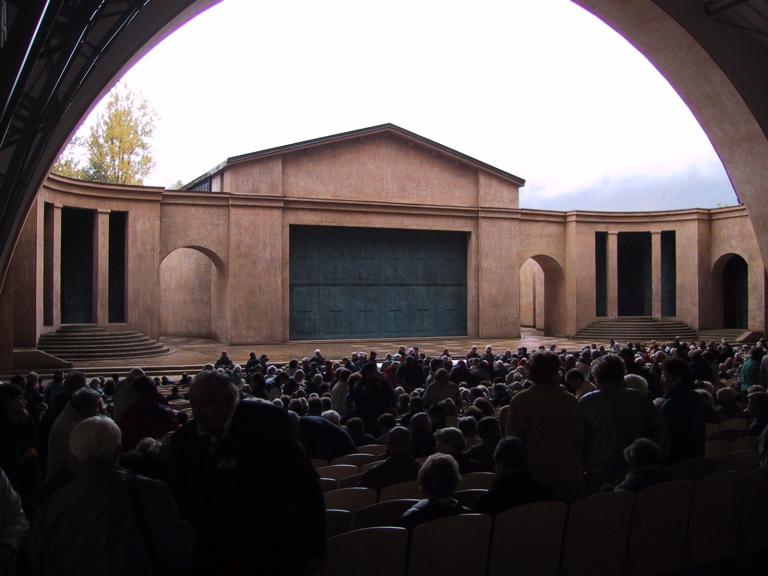 ***
I had a good time last night delivering a lecture up in West Jordan, Utah, about the history and character of the famous Oberammergau Passion Play.  (Whether anybody in the audience had a good time or not is, of course, a quite separate question.)
By the way, I learned last night that six or perhaps even seven vacancies have opened up for the tour that I'm accompanying to Oberammergau (including a performance of the play itself, which occurs only once a decade), the "Luther City" of Wittenberg, the legendary and historic fortress of the Wartburg, the German capital city of Berlin, and so forth.  The tour has been filled up for many months, but apparently — for whatever reason — several people have recently withdrawn from it.  (The website still shows it as "sold out," but that is evidently no longer accurate.)  So, if you're interested, you suddenly have an unexpected opportunity.  Don't hesitate.
***
Just before the lecture last evening, someone who was there in attendance called my attention to a Heartlander site online in which one person declared that my opinions about the Book of Mormon count for absolutely nothing since I like to sit around watching General Conference with my arrogant apostate cronies while we swill coffee.  This was news to me, and it should definitely be reported to my bishop and my stake president.  (I just renewed my temple recommend this past Sunday.)
Which reminds me that, of late, I haven't been sharing links from the Neville-Neville Land blog.  So here are several recent articles from that sadly necessary website:
"Peter's hiatus and three brief notices"
"An open letter to Stephen Reed, aka "TwoCumorahFraud""
"Follow-up: The character of Stephen Reed ("TwoCumorahFraud")"
"Jonathan Neville's latest folly: The Kinderhook Plates"
"Rian Nelson pulls a Michael Scott"
***
Two weeks ago, my attention was caught by this article:
"Author Lee Strobel, after brush with death, explores 'Case for Heaven' in film: 'The topic of what does indeed happen after we leave this world is more relevant to a lot of people today than it was a couple of years ago,' Strobel said."
So my wife and I bought tickets and went to see the film.
I was enormously disappointed.  Several years ago, I read Lee Strobel's book The Case for Christ.  Strobel, an originally-atheistic investigative journalist who has since become a vocal and prolific Evangelical Protestant believer, has a gift for laying out lucid arguments for his positions, in orderly fashion.  I haven't read his recent book, The Case for Heaven, but I expected it to take a similar approach.  And perhaps it does.  But the film that's based upon it definitely doesn't.
Some time back, my filmmaker friends and I were considering what, if anything, we might do after the Witnesses project draws down.  (It hasn't yet, but the end is now in sight.). We never seriously considered doing nothing, but our leading idea for quite a while was to do something on the conversion (and the apologetic arguments) of the great C. S. Lewis.  And then out came The Most Reluctant Convert: The Untold Story of C. S. Lewis.  It checked just about every box that I had in mind for our own film.  So we dropped that idea.
I thought that something analogous might happen with Lee Strobel's new film.  Not that we were planning a film on the case for life after death, but that is definitely a subject on which I've thrown together scores of thousands of words for eventual publication in print or as an online book.  Perhaps my own efforts were now redundant?
Strobel's film could have put together a powerful case.  It emphatically did not.  Its pacing was languid, there was a surprising amount of flatly wasted time, and too much of it was far too focused on rather tangential but specifically Evangelical themes and aimed at specifically Evangelical audiences.  At several points, it briefly approached making the kinds of argument that I myself would have made, but this was only occasional and it left those arguments largely undeveloped.  At two or three points in the movie, I thought that it was about to come to an end and then, disappointingly, it picked up again.  Very unfortunate, from my point of view.  A missed opportunity.  There was only a very sparse audience in the theater where we watched the film.  I was saddened at the sight of that small number of people before the movie began.  Afterwards, I judged that it had attracted just about the crowd that it deserved.
So now, in our own movie-making efforts — just to refresh memories — we're focused on the launch of our docudrama Undaunted: Witnesses of the Book of Mormon, which will go public on 24 May 2022, somewhat more than a month from now, and on our series of short Witness-related features, which will begin to appear online, at no charge, on 23 April 2022, the Saturday following Easter.  And, of course, we're moving forward on our next complex of film projects, under the name of Six Days in August.  The way we're thinking about Six Days in August is, right now at least, very similar to the way that we eventually configured our Witnesses project, with a dramatic film for theatrical release, an expanding and explanatory docudrama, and an accompanying flotilla of short features that will examine specific issues in greater depth.  That could change as the project develops and evolves — the Witnesses project certainly morphed as it moved along — but, at the moment, that's how we conceive it.
And I would be remiss in my duties as president of the Interpreter Foundation and executive producer of these films if I didn't, frankly, invite others to join us in supporting these efforts.  We need funding.  And we would welcome volunteers across a whole spectrum of our activities.  Please join us!  You will profit in exactly the same way that I do from my own involvement.  Not financially, no.  I don't make any money from these things, and you won't, either.  But it feels good to be seriously involved in good things.