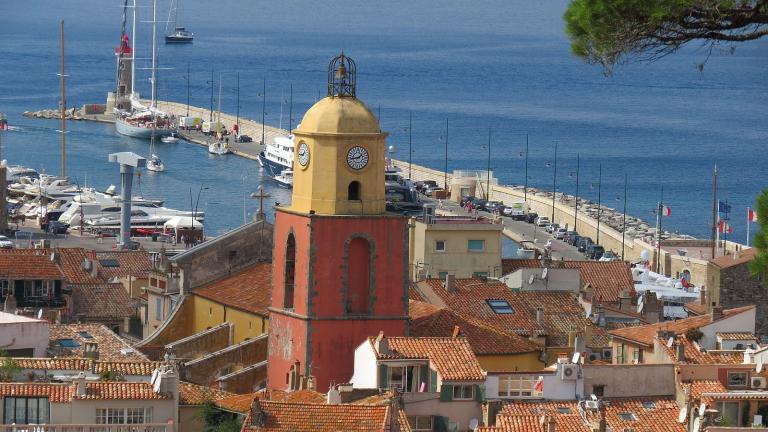 ***
It may have been Brigitte Bardot who made Saint-Tropez, a commune in the southern French region of Provence-Alpes-Côte d'Azur, famous in the United States.  Certainly both the place and the famous "sex kitten" associated with it were already somewhat iconic by the time I became aware of the world around me.  Although she was born and raised in Paris, Miss Bardot has long lived in Saint–Tropez.  She first became an international sensation in the wake of her starring role in Roger Vadim's 1956 film Et Dieu… créa la femme (released in English as And God Created Woman), which is set in Saint-Tropez.  She is sometimes credited with having launched the "clothing optional" movement; more seriously, perhaps, the French existentialist thinker (and decades-long companion of the philosopher Jean-Paul Sartre) Simone de Beauvoir devoted a well-known 1959 essay to her.  According to one reckoning, Miss Bardot had seventeen relatively significant relationships with men and was married four times.
Brigitte Bardot is now eighty-seven years old.  As a popular song from my youth puts it, "We are but a moment's sunlight fading in the grass."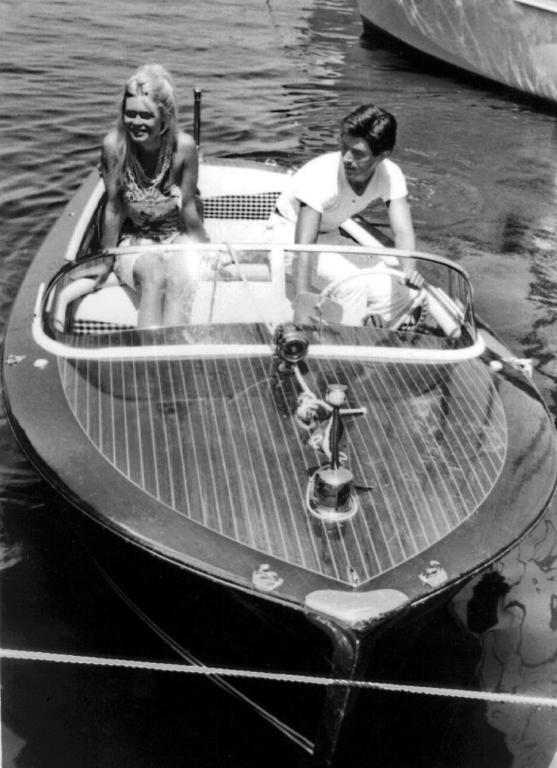 We spent part of today not only in Saint-Tropez but strolling through the very picturesque hilltop Provençal village of Grimaud and then taking a brief boat tour through the modern seaside town of Port Grimaud, which was created by the Alsatian architect François Spoerry in the 1960s out of reclaimed marshland on the Gulf of Saint-Tropez.  Built with Venetian-style canals that allow owners of yachts to moor their boats alongside their traditionally-styled but modern residences, it is apparently sometimes known as the "Venice of Provence" — although, as a Californian, I must say that it reminds me a little bit of some areas near Newport Beach.
***
As will be obvious to anybody who has followed this blog with any degree of attention for any length of time, I'm deeply interested in near-death experiences.  My interest is motivated by various considerations, but one of them is simply this:  The great Harvard philosopher and psychologist William James (1842-1910) — who was, by the way, a brother of the great novelist Henry James (1843-1916), liked to say that the only evidence that is necessary to prove that not all crows are black is one white crow.  If a single believable NDE account or out-of-body-experience can be identified, that will be enough, in and of itself, to refute materialism, or reductionism, or naturalism, or mind-body identity as those notions are conventionally understood.
As it happens, I've long loved another passage from William James, too:
Religions differ so much in their accidents [i.e., in their specific attributes] that in discussing the religious question we must make it very generic and broad.  What then do we now mean by the religious hypothesis?  Science says things are; morality says some things are better than other things; and religion says essentially two things.
First, she says that the best things are the more eternal things, the overlapping things, the things in the universe that throw the last stone, so to speak, and say the final word. . . .
The second affirmation of religion is that we are better off even now if we believe her first affirmation to be true.
I've offered considerable evidence here and elsewhere to support the second proposition, which I regard as, generally speaking, incontrovertible.
I'm very interested, though, in arguing for the truth of the first proposition.  Someday, indeed, if I'm granted the time, if I can concentrate sufficiently well, and if health and energy permit, I hope to publish several volumes making that case (and more) — although I've been lately thinking whether, for several reasons, I might better do so electronically than in print.  We shall see.  The broad structure of the argument is already perfectly clear in my mind, as are most but not all of its details.
***
I wonder how many people out there are aware of the two Journey of Faith films and of the book, bearing the same title, that was published to accompany the first of them.  Not many, I would guess.
The first film, which appeared in 2006, featured a number of scholars and focused on Lehi's journey from Jerusalem down through Arabia to the coast of the Arabian Sea.  The second covered the Book of Mormon in the New World
They were products of the glory days of the old Foundation for Ancient Research and Mormon Studies (or FARMS), which eventually became the Neal A. Maxwell Institute for Religious Scholarship and then, in 2012, under different management, radically changed its course from what, in 1979, it had been founded to do.
Here's the promotional statement on the Deseret Book website about the first of the two films:
Filmed on location in the Middle East, Journey of Faith chronicles the courage and faith of Lehi's family with the eye of the camera and the insights of scholars from a broad range of expertise. The film shows the land of Nahom, where Ishmael was buried, and the most likely location for Bountiful, where Nephi built his ship. Insightful and inspiring, Journey of Faith shows how God molded Lehi's family in the wilderness to become a new people of God.
I very much regret the fact that, as I perceive the current state of things anyway, these films and the associated book are now unknown to many members of the Church.  I think that they would be both interesting and helpful to more than a few people.
I've long believed that film is a very important way to reach people with important information.  My involvement in the two Journey of Faith films reflected that belief, as do the more recent Interpreter Foundation films Witnesses and Undaunted: Witnesses of the Book of Mormon and as do the short-video reels that we're making available on the Book of Mormon Witnesses and related subjects.  I do hope that you'll watch them yourselves and that you'll share them very widely with others.
Posted from the northwestern Mediterranean, between Saint-Tropez and Barcelona