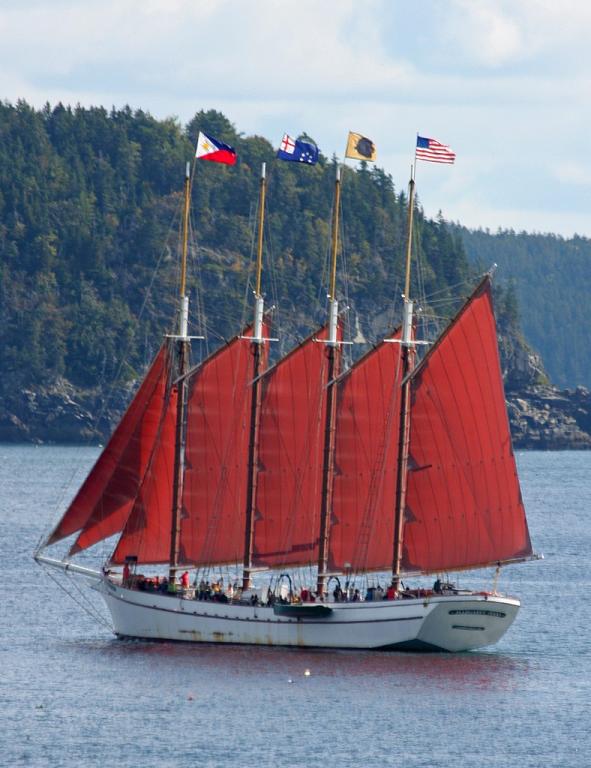 Here are four new items that have gone up on the website of the Interpreter Foundation during the past twenty-four to thirty-six hours:
Nibley Lectures: Time Vindicates the Prophets — "The Ancient Law of Liberty"
Between 7 March 1954 and 17 October 1954, Hugh Nibley delivered a series of thirty weekly lectures on KSL Radio that were also published as pamphlets. The series, called "Time Vindicates the Prophets," was given in answer to those who were challenging the right of members of the Church of Jesus Christ of Latter-day Saints to call themselves Christians.  This lecture is a discussion about liberty and ancient beliefs involving such.
Conference Talks: "Job: An LDS Reading," written by Mack C. Stirling
"Mack C. Stirling examines the well-known story of Job, one of the literary books of the Bible and part of the Wisdom literature (which is heavy in temple mysticism and symbols), and proposes the story follows the temple endowment to the T."
Audio Roundtable: Come, Follow Me Old Testament Lesson 42: "Before I Formed Thee in the Belly I Knew Thee": Jeremiah 1–3; 7; 16–18; 20
This is a link to the Interpreter Radio Roundtable for Come, Follow Me Old Testament Lesson 42, "Before I Formed Thee in the Belly I Knew Thee" on Jeremiah 1–3; 7; 16–18; 20, which has now been preserved, liberated from commercial and other interruptions, archived, and posted for your edification and enjoyment at no charge.  The panelists for this roundtable were Neal Rappleye, Jasmin Rappleye, Stephen O. Smoot, and Hales Swift. This roundtable was extracted from the 4 September 2022 live broadcast of the Interpreter Radio Show. The complete show may be heard at https://interpreterfoundation.org/interpreter-radio-show-September-4-2022/. The Interpreter Radio Show can be heard on Sunday evenings, as it is performed live and without a net, between 7 PM and 9 PM (MDT), on K-TALK, AM 1640.  Or, as a viable alternative, you can listen live on the Internet at ktalkmedia.com.
Come, Follow Me — Old Testament Study and Teaching Helps: Lesson 42, October 10–16: Jeremiah 1–3; 7; 16–18; 20 — "Before I Formed Thee in the Belly I Knew Thee"
Once again, Jonn Claybaugh generously contributes a concise set of notes for students and teachers of the "Come, Follow Me" curriculum of the Church of Jesus Christ of Latter-day Saints.

Last night, I spoke on a fairly long Zoom call with a friend who is a former mission president in Africa and who recently retired from a professorship at the University of Michigan at Ann Arbor.  Having spent the past few weeks at the Missionary Training Center in Provo, he and his wife leave within a few days for a service mission in Kurdistan (specifically, in Sulaymāniyyah [السليمانية], northern Iraq, not too far from the border of Iran).  We've known them since graduate school days and, since then, they've spent at least ten years living in the Middle East.  They will be phenomenal representatives of the Church in Kurdistan.
Incidentally, speaking of Iran and Kurdistan, a really interesting interview with Professor Fatemeh Shams has just appeared in The New Yorker:
"How Iran's Hijab Protest Movement Became So Powerful: Four decades after the Islamic Revolution, simmering tensions have come to a head. What sets the current wave of protests apart from those that came before?"
We spent almost all of today in and around Bar Harbor, Maine.  We sailed around Frenchman Bay, joined in a bus tour of a portion of Acadia National Park, and, on the wharf in Bar Harbor, enjoyed the very freshest possible lobster rolls and lobster bisque.  (While sailing, we were maneuvering around lobster pots.  The distance between catch and restaurant could, I think, scarcely be shorter.  And it's Maine lobster that one eats in Maine.)
Now, the really important question that, I'm confident, is worrying the small handful of my most obsessive critics is, What on earth am I doing on this current vacation?  How dare I?  Who is paying for it?  The Church?  The donors to the Interpreter Foundation?  Defrauded participants in one of my tours?  Is it perhaps being funded by the Bilderbergers?  The Rosicrucians?  The Illuminati?  Sauron?  Cthulhu?
I know that at least a few folks are really indignant about what my wife and I are doing, because I've received several anonymous and very crude emails denouncing me for it.  (I routinely receive angry notes about our travels, and this trip has been no exception.)  Well, once again I'm going to answer such questions and attempt to allay those worries:
This trip is pure self-indulgence.  It's a long-planned celebration of my retirement from Brigham Young University, which occurred on 1 July 2021, and it's being paid for out of our children's inheritance.  In other words, we ourselves are paying for the trip by using our own money, our own savings.  No tithe payers have been harmed by our going on this cruise.  No naïve tourists are unwittingly funding our vacation.  It is, in fact, the first time that we've ever taken a cruise entirely on our own.  Candidly, it has seemed extremely odd to us not to be meeting anybody for tours or for meals.  We've always gone either with friends or, more frequently, with a tour group.  But not this time.  We're just having fun.
There seem to be several other people on our boat besides us, unless I'm much mistaken, and I'm guessing that they too are generally paying their own way and harming nobody in doing so.  We don't seem to be entirely alone in this particular crime against humanity.
In this context, one or two of my more obsessive critics remind me of H. L. Mencken's famous (and quite unjust) definition of Puritanism as "The haunting fear that someone, somewhere, may be happy."  Of course, I doubt that they hold that view with regard to humankind generally.  Just with regard to me.  I wish them joy of it.
Posted from Bar Harbor, Maine