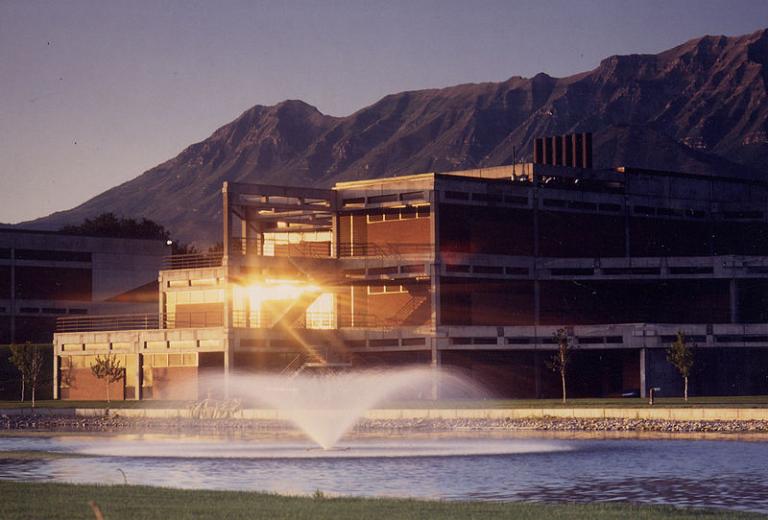 First of all, I want to remind you yet again of Royal Skousen's presentation — 7 PM tonight! — on "Textual Criticism and the Book of Mormon."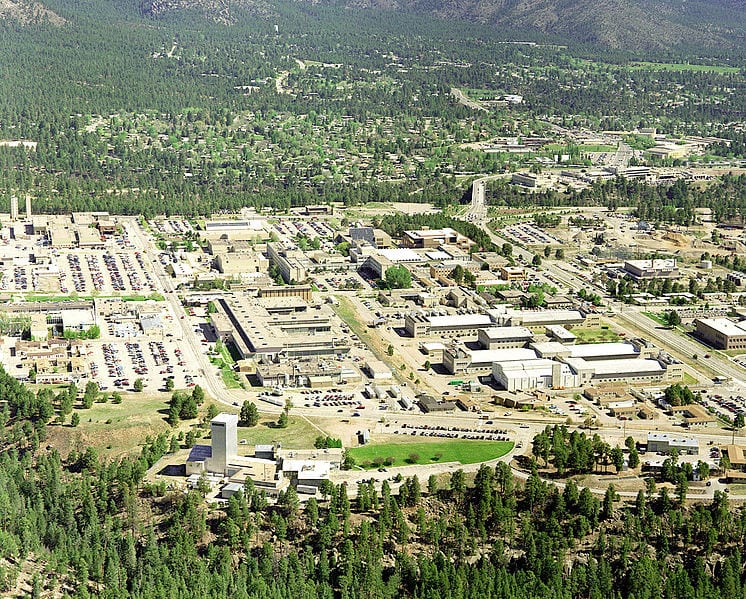 In a previous blog entry here a day or two ago, I briefly noted the passing of Kent G. Budge, which I had absolutely not expected.  I was sitting in the Paris DeGaulle airport about to catch a transatlantic flight when I received the news, and I passed it on immediately.
His death has saddened me very much.  If I'm not altogether mistaken, we had only met a single time, when he passed through Utah Valley and we had lunch together.  We didn't correspond a lot, and he wasn't the most frequent commentator on my blog.  But he ranked among my favorites.  I often found what he had to say quite valuable.  And we shared not only our membership in the Church of Jesus Christ of Latter-day Saints but certain common interests:  For example, I first came to Brigham Young University with plans to become an astronomer/cosmologist; he earned a doctorate in astronomy at the California Institute of Technology (Caltech), although he reported that he had pretty much burned out on astronomy by the end of graduate school and, hence, went on to a career in computational physics at Los Alamos National Laboratory.  Both of us were intrigued by geology, though his interest was much more serious and much more developed.
He knew that I've been dreaming about convening a conference (and eventually publishing a compilation of conference papers) relating to religion and science, and he had expressed interest in participating.  The idea wasn't, isn't, to reconcile the two, or to try to adduce scientific reasons for faith — though I'm deeply interested in both of those subjects — but, in this particular case, to invite religious scientists to speak about science as itself a religious experience.  That conference idea has recently been back near the top of my to-do list, and I regret, more than I can say, the fact that Kent Budge won't be around for it.  I seem to recall his once writing to me that, for him, his dawning realization of the power of the Boltzmann equation was among his greatest personal spiritual experiences.  So far, though, I haven't been able to find that comment from him.
I don't know the specifics, but I'm sadly confident that Kent's passing came as the result of a terrible automobile accident that occurred here in Utah on 20 August 2022.  He had been hospitalized multiple times since then.  I've been intending to visit him, but I've been out of the state virtually the entire time since his accident and, when I was briefly in the state, he seemed to be out of the hospital and (I thought) back in New Mexico.  My most recent email exchange with him came on 28 October:  He had, it turned out, been hospitalized again but was back out and staying with his sister.  My concern was that he might return home to New Mexico before my 12 November return from the Middle East, and that I wouldn't be able to visit with him.  I so much regret the fact that I was more right than I knew.  I can't visit with him.
Here is the relevant portion of my announcement of his accident and his injuries here on my blog, back in September:
We have a highly valued commenter here at Sic et Non who goes by the moniker of dCyl.  Having heard some troubling news about him roughly three weeks ago, I wrote to him privately back on 21 August, as follows:
I'm told that you were involved in a serious auto accident and that you're in a hospital in Utah Valley.
I'm so sorry to hear it.
I don't know whether this note will reach you or not. If I were in town, I would definitely drop by to see you. Unfortunately, I'm out of the country, and I'll be out of the country for the next couple of weeks or thereabouts. I hope that you'll be home by the time I get back.
If, though, there's anything that I can do for you, please let me know.
With his kind permission, I share most of his response to me, which arrived just this morning:
Great to hear from you, Dan. Yes, I got T-boned trying to make a left turn on the Highway of Death in Spanish Fork. Don't know how it happened; I remember absolutely nothing of the accident itself. I fear I may have misread a signal, but it's also possible I got hit by someone running a red light. I'm told the first responders did not think I would survive. I was taken to Utah Valley Hospital and the superb ER staff pulled me through, and now I'm recuperating at home in New Mexico. Injuries: a collapsed lung, the other hemorrhaging, two broken vertebra (fortunately not endangering my spinal cord — a tender mercy) and three busted ribs, along with quite a lot of internal injuries. Got four pints of blood == please encourage your readers to donate blood next time they have a chance.
Also a blow to the head that caused a small amount of intracranial bleeding. I was given the cognitive test that Presidents Trump and Biden were so proud of passing and the therapist concluded that I normally operate on a high enough cognitive level that the test was unlikely to detect any small decline — but I seem to be okay. I mentally went through the equations central to my work, and was slightly alarmed that I couldn't remember the name of Boltzmann's Equation. It came to me later — perhaps I was just a little juiced on painkillers.
I guess I've had my own near-death experience. I don't remember anything as dramatic as you read about, just that when I came to in my wrecked car, with paramedics in the process of tearing out the left side of my car to get me out, it was like coming out of a pleasant conversation I had been having with Someone. I think I can say now that, while I don't look forward to the process of getting there, death itself holds no further terrors for me. I know now that the exit interview will be loving, and that God is not looking for reasons to condemn us; on the contrary, He is looking for excuses to forgive us and bless us.
By the way, I think that I'm beginning to understand why so many older people seem so serene toward the idea of dying, and, not infrequently, even eager for death.  When I was younger, I couldn't imagine such an attitude at all.  Now, though, I find that more and more of those whom I've most loved and treasured — family, mentors, heroes, colleagues, friends — are already over on the other side.  I've missed them terribly.  I really want to see them and to visit with them again.
So long thy power hath blest me, sure it stillWill lead me onO'er moor and fen, o'er crag and torrent, tillThe night is goneAnd with the morn those angel faces smileWhich I have loved long since and lost a while.