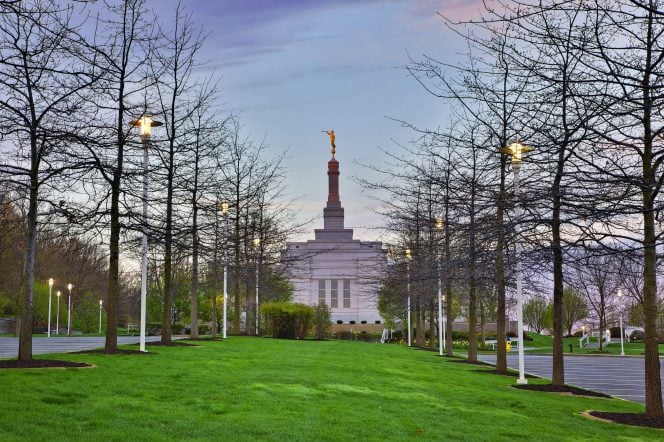 A newly available video is up online from the Interpreter Foundation:
"Witnesses of the Book of Mormon — Insights Episode 32: To Be a Witness"
The need to stand as a witness is not just something from historical times, but just as necessary today. President of the Interpreter Foundation, Dan Peterson, shares his witness of the witnesses, and of the Book of Mormon.
This is the thirty-second in a series compiled from the many interviews conducted during the course of the Witnesses film project. This series of mini-films is being released each Saturday at 7pm MDT. These additional resources are hosted by Camrey Bagley Fox, who played Emma Smith in Witnesses, as she introduces and visits with a variety of experts. These individuals answer questions or address accusations against the witnesses, also helping viewers understand the context of the times in which the witnesses lived. This week we feature Daniel C. Peterson, President of the Interpreter Foundation and Executive Producer of Witnesses. For more information, go to https://witnessesofthebookofmormon.org/ or watch the documentary movie Undaunted.
Short clips from this episode are also available on TikTok and Instagram.
Be sure to subscribe to our YouTube channel at https://youtube.interpreterfoundation.org/ and our other social media channels on Facebook, Twitter, Instagram, and TikTok.
There are probably at least two more short Witness-related videos yet to come in this series.  But, for several reasons, we may take a slight pause before putting them up.  They're not quite ready to go public.  In the meantime, we hope that you have enjoyed and profited from this effort, as well as from the Witnesses theatrical film and the docudrama Undaunted: Witnesses of the Book of Mormon.  We created them — we invested a lot of time and effort and, yes, money in them — for them to reach and inform a wide audience.  Please watch them.  Please share them.  Where appropriate and permitted, use them for family nights and classroom settings.  As I've said several times before, and as I in fact said briefly in this latest installment of our short-video series, the Witnesses to the Book of Mormon represent the only "secular" evidence for the Book of Mormon that has been given to us directly by the Lord himself.  I don't imagine that he did so in order for us to ignore them or to neglect them.
And to all of those who have made this Witnesses project possible, through their time, their effort, their financial support, their input, the consecration of their talents, or in any other way, I offer a heartfelt "Thank You!"  I'm very grateful in particular to our core team of filmmakers: Mark Goodman, James Jordan, and Russell Richins.  Without them, I couldn't have even seriously thought of undertaking such a venture.
But now it's on to the next major cinematic undertaking, Six Days in August.  There is, as my mother used to always tell me, no rest for the wicked!  I wouldn't be fully candid if I didn't say that we stand at the foot of a tall, steep, intimidating mountain.  But, with the help of many, many people, we climbed the previous one, and we hope to be able to climb this peak, too.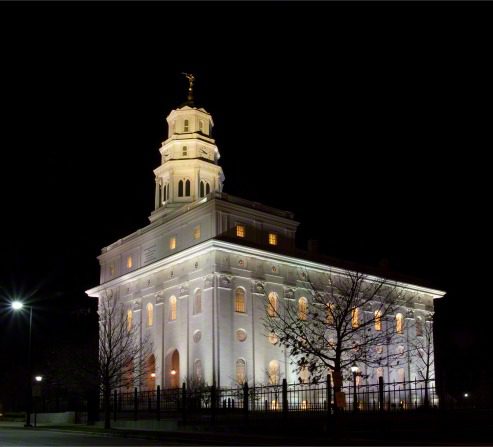 Here's a short piece that I think some readers of this blog might find of interest:  "Why do ancient churches pray for the dead, while many modern churches do not?"
At least the somewhat comparable practice of vicarious baptism on behalf of the dead — practiced, of course, by Latter-day Saints — is expressly mentioned within the biblical canon accepted by all Christians, including Protestants.
Some will also enjoy this recent essay by Jaxon Washburn in the Harvard Divinity Bulletin:  "Mormonism, the 'Most American' Religious Other."  Jaxon Washburn also recently sat down for an interview with Kurt Francom:  "Is Mormonism a Religious Other? | An Interview with Jaxon Washburn."  Here, too, is a thematically related item from a recent edition of the Deseret News:  "Latter-day Saints in media need better representation:  I'm holding out for a still-practicing Latter-day Saint to write something honest and beautiful and painful and funny about the complex lives of real Latter-day Saints."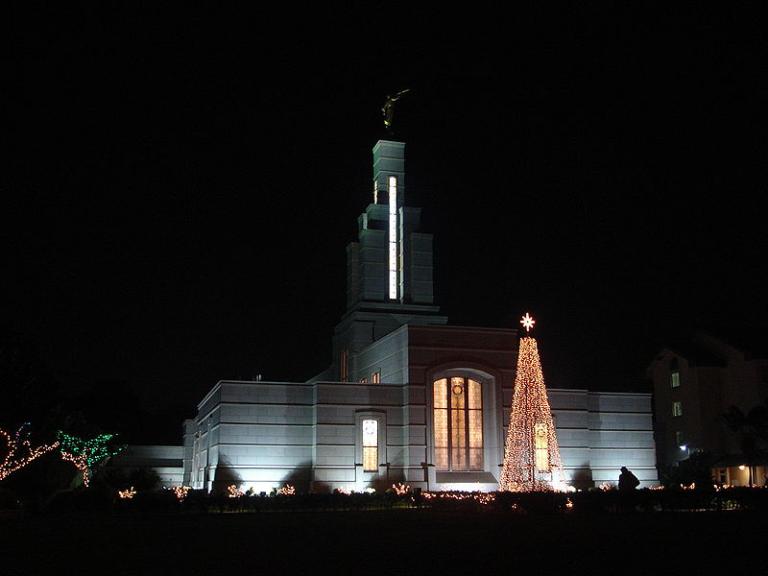 During the holiday season, the atrocities committed by religions and by religious believers seem to multiply.  Certainly, they're more obvious and more brazenly public.  I will try to keep up with this disgusting theistic flood of outrages, crimes, and insults against humanity, but will probably fall behind in my chronicle.  Here, though, are a few items that I've recently located in the Christopher Hitchens Memorial "How Religion Poisons Everything" File©.  Read 'em and weep:
"2022 Light the World Christmas Initiative Includes 25 Days of Kindness:  'The world needs your light,' proclaims new video for #LightTheWorld with invitation to share joy and light throughout December"
"Light the World Giving Machines Launch in Utah: Public invited to donate to charities during the Christmas season"
"The Church of Jesus Christ Joins Other Christians to Feed the Hungry in Massachusetts: Catholic Charities Boston and the Azusa Christian Community are helping get food to the hungry this Thanksgiving"
"Training for Water Rescues, Funding a Maternity Ward, and Accessing Clean Water: Service from Latter-day Saints Around the World: Church members in French Polynesia volunteer as first responders, expectant mothers in Uganda receive care in new facility, and a village in Guam installs new water system"
"Hurricane Ian Relief Efforts Conclude With Thousands of Volunteer Hours: In a downed tree, Church volunteers find a blossoming rose, symbolizing God's tender mercies"
"Women Help Women in Massachusetts Through Service Project and Donation: Stake women's conference service project and donation allows Dignity Matters to help women and girls experiencing period poverty"
"JustServe Helps Virginia Community Connect and Serve: Nearly 40 nonprofit groups from Shenandoah Valley gather through JustServe"
"The Science of Giving Thanks to God: A growing body of research backs the benefits of divine gratefulness, in good times and bad."
"Perspective: In praise of praising: A family tradition leads to reflection on one of God's greatest gifts: the consummation of enjoyment that comes from praise and thanksgiving"
Posted from Park City, Utah