©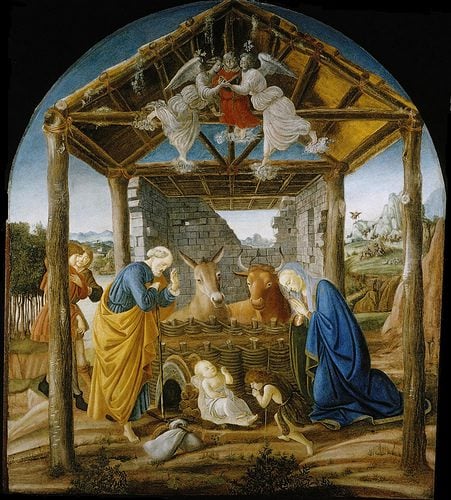 On Saturday, 17 September 2022, we held a special tenth-birthday party for the Interpreter Foundation at the Riverside Country Club in Provo.  (Our tenth birthday had actually occurred the previous month.)  Invited guests included Foundation volunteers and major donors.
Unfortunately, limitations of space and budget precluded us from inviting everybody who has stepped forward to support and advance the work of the Foundation.  So we're now making video recordings of the event freely accessible to all who might be interested:
https://interpreterfoundation.org/videos-of-the-tenth-birthday-party-for-the-interpreter-foundation/
The recordings fall into three distinct parts:
In Part One, Rex Kocherhans opens the evening's program with an unaccompanied vocal rendition of the song "A Poor Wayfaring Man of Grief." He sings it in the melody that Elder John Taylor used in Carthage Jail in June of 1844, just prior to the mob attack that severely wounded him and took the lives of Joseph and Hyrum Smith.  That melody differs somewhat from the tune that we typically sing today.  Part One lasts approximately five and a half minutes (5:28).
The next part (which is entitled "Happy 10th Anniversary, Interpreter Foundation!") is the film that was shown to those in attendance at the party.  Altogether, it runs somewhat less than nineteen minutes (18:37).  The first portion of the video offers a collage of photographs of some of Interpreter's volunteers. At 3:38, Dr. Kyler Rasmussen tells how he became involved with Interpreter and explains something of what the Foundation means to him.  While he speaks, images on the screen give an overview of Interpreter's accomplishments to date.  Finally, at approximately 8:42, the third and closing portion of Part Two begins.  It is devoted to the Interpreter Foundation's past and future film projects.
Part Three, which runs 40:13, is a recording of the generous remarks that were given that evening by Elder Robert C. Gay, an emeritus General Authority of the Church of Jesus Christ of Latter-day Saints whose last assignment was to serve as a member of the Presidency of the Seventy and, at the same time, as a member of the board of trustees of the Church Educational System (which, among many other things, oversees the three campuses of Brigham Young University).
A reasonably accurate transcript of Elder Gay's remarks is also available for your reading.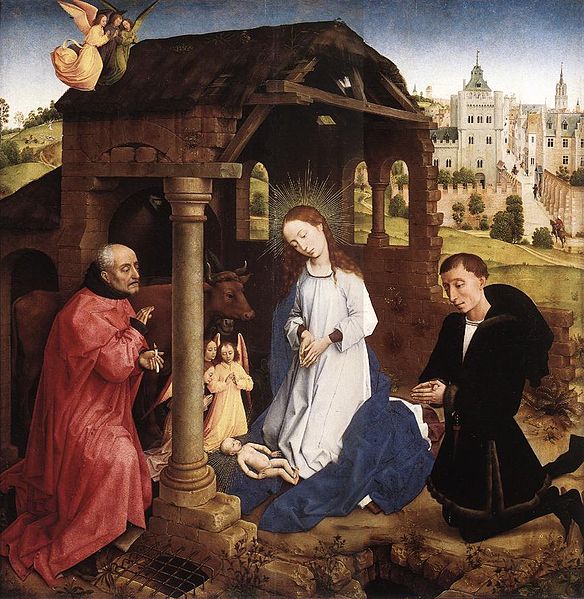 For the better part of a decade now, Interpreter: A Journal of Latter-day Saint Faith and Scholarship has published special essays — usually more personal, and not necessarily academic — for Christmas and Easter.  They always appear on the Friday prior to the holiday (or sometimes, obviously, in the case of Christmas, on the Friday of the holiday).  This year's Christmas essay will be published on Friday, 23 December.  Here are the previous Christmas essays that we've published:
Orson Scott Card wrote our first, for Christmas 2014:
Clayton Christensen wrote our Christmas message for 2013:
Sharon Eubank wrote our Christmas message for 2016:
Our Christmas 2017 essay came from Jenny Oaks Baker:
Elder Spencer J. Condie provided the 2018 Christmas piece:
The Christmas essay for 2019 came from Kristine Wardle Frederickson:
Cherry Bushman Silver contributed the 2020 Christmas essay:
Owing to a last-minute glitch, I myself was obliged to step in for the 2021 Christmas piece:
But our 2022 essay is already in hand, copy-edited, typeset, and ready to go.  No glitches are on the horizon.  I hope that you'll enjoy it, and I also hope that you'll take a look at one or more of its predecessors, for which I've provided the links above.
Everybody who loves and cares about Brigham Young University — or, indeed, about the Church of Jesus Christ of Latter-day Saints — should be aware of the points recently being argued by my friend Professor Ralph C. Hancock.  If you're not already following what he's been saying, you can perhaps start here:  "Betrayal at BYU?"
***
And here are some Christmas materials, past and coming, that you might helpful for getting into the spirit of the holiday:
"A Summary of the 2022 First Presidency Christmas Devotional: "Christmas is a time to eliminate arrogance and provocation, to subdue criticism, to practice patience and to de-emphasize differences among people," President Oaks says"
"How the 2022 Witnesses of Christmas – Symbols of Christ concert came to be: From small devotional to historic broadcast"
"Dean of London Diplomatic Corps Co-hosts International Nativity Reception: Ambassadors, High Commissioners, and senior officials from 40 countries join Latter-day Saint leaders for a Christmas event"
"Apostle and Singapore Ambassador Illuminate 400,000 Christmas Lights in Washington, D.C.: The 45th annual Festival of Lights at the Washington D.C. Temple goes until January 2, 2023"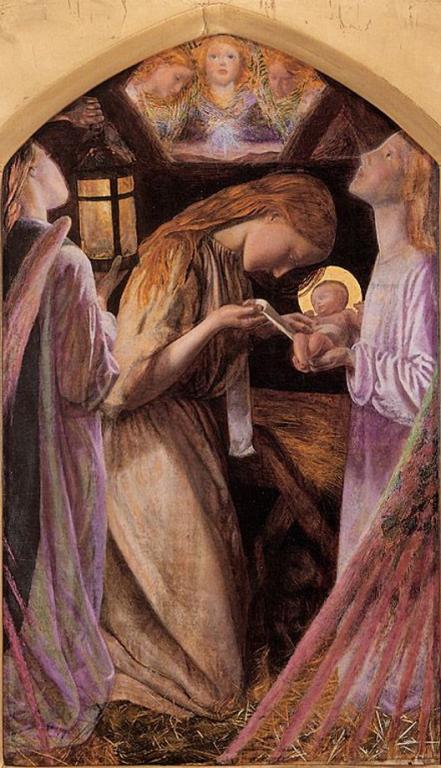 In my judgment, Morten Lauridsen's setting of O magnum mysterium is one of the most unearthly, most ethereally beautiful, pieces of modern classical Christmas music that I've ever heard:  "O Magnum Mysterium," performed by the Westminster Cathedral Choir
Latin text:

O magnum mysterium, et admirabile sacramentum, ut animalia viderent Dominum natum, jacentem in praesepio!  Beata Virgo, cujus viscera meruerunt portare Dominum Christum.  Alleluia.
English translation:

O great mystery, and wonderful sacrament, that animals should see the new-born Lord, lying in a manger!  Blessed is the Virgin whose womb was worthy to bear Christ the Lord.  Alleluia!
***
Finally, here are some season-appropriate horrors from the Christopher Hitchens Memorial "How Religion Poisons Everything" File©, showing, among other things, how theists continue their attempt to inject their buffoonish but evil religious ideas into the Christmas holiday:
"Mobile Giving Machine Spreads the Joy of Giving in Additional Locations: The first mobile Light the World Giving Machine makes a four-week tour through five southeastern states"
"Canada's First Giving Machines Help Light the World This Christmas: "An incredible way to help make giving easier and add meaning to the holiday." Calgary Mayor Jyoti Gondek"
"Idaho Interfaith Volunteers Send Winter Clothes, Supplies to Ukraine: Twin Falls residents help Type of Wood Charities with a three-day humanitarian drive through JustServe"