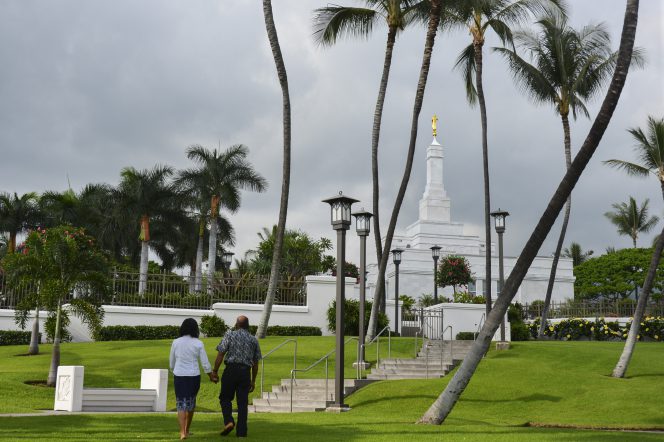 Herewith, a brief set of preliminary notes toward a chapter in my projected book on the Beatitudes:
"Blessed are the poor in spirit," reads the first of the Beatitudes (in Matthew 5:3 of the King James Version), "for theirs is the kingdom of heaven."
By the way, please note that the phrase "for theirs is the kingdom of heaven" also occurs at Matthew 5:10, which, by the traditional reckoning (with which I agree), is the last of the eight Beatitudes.  It is significant, I think, that the Beatitudes begin and end with the promised reward of "the kingdom of heaven."
Notice, too, that the phrase "poor in spirit" seems to refer to a good thing, not to depression or self-deprecation but rather, perhaps, to a sense of humble dependence.  To, as Gerhard Kittel's great (and massive) Theological Dictionary of the New Testament puts it, "the self-awareness . . . of poverty of spirit and perhaps of longing for the [Holy Ghost]"[i]
Consider William Ernest Henley's justly famous poem "Invictus," which apparently inspired Nelson Mandela during his long imprisonment under the South African apartheid regime and, accordingly, provided the title for Clint Eastwood's great 2009 film about Mandela, which starred Morgan Freeman and Matt Damon:
Out of the night that covers me,

      Black as the pit from pole to pole,

I thank whatever gods may be

      For my unconquerable soul.

In the fell clutch of circumstance

      I have not winced nor cried aloud.

Under the bludgeonings of chance

      My head is bloody, but unbowed.

Beyond this place of wrath and tears

      Looms but the Horror of the shade,

And yet the menace of the years

      Finds and shall find me unafraid.

It matters not how strait the gate,

      How charged with punishments the scroll,

I am the master of my fate,

      I am the captain of my soul.
There is much to be said for the thought expressed in "Invictus," for resolution and endurance and determination.  But there is another important perspective that must be kept in mind:  Elder Orson F. Whitney, who served as a member of the Quorum of the Twelve Apostles of the Church of Jesus Christ of Latter-day Saints from 1906 to 1931, responded to Henley's famous poem with his own verse, which he titled "The Soul's Captain."  He is responding, of course, to Henley's stirring declaration "I am the captain of my soul":
Art thou in truth?
Then what of him who bought thee with his blood?
Who plunged into devouring seas
And snatched thee from the flood
Who bore for all our fallen race
What none but him could bear–
The God who died that man might live
And endless glory share.
Of what avail thy vaunted strength
Apart from his vast might?
Pray that his light may pierce the gloom
That thou mayest see aright.
Men are as bubbles on the wave,
As leaves upon the tree,
Thou, captain of thy soul! Forsooth,
Who gave that place to thee?
Free will is thine–free agency,
To wield for right or wrong;
But thou must answer unto him
To whom all souls belong.
Bend to the dust that "head unbowed",
Small part of life's great whole,
And see in him and him alone,
The captain of thy soul.
Surely, "blessed are the poor in spirit" is a warning against hubris, against undue pride and arrogance.
But it is not enough merely to recognize that one is, in and of oneself, inadequate.  There are plenty of ersatz substitutes that would like to step in and fill a perceived spiritual void.  Some of them are religious, but many are not.  A great many of our contemporaries — and, let's be honest, we ourselves more often than we would like to admit — try to find solace or significance in material things, in the pleasures of food and sex, in power, in sheer speed, and/or in the thoughtless, reckless pursuit of sensation.  In the words of T. S. Eliot's "Four Quartets," we are "distracted from distraction by distraction."  (T. S. Eliot, "Burnt Norton," iii.12).  C. S. Lewis observed that,
[I]f we consider the unblushing promises of reward and the staggering nature of the rewards promised in the Gospels, it would seem that Our Lord finds our desires, not too strong, but too weak. We are half-hearted creatures, fooling about with drink and sex and ambition when infinite joy is offered us, like an ignorant child who wants to go on making mud pies in a slum because he cannot imagine what is meant by the offer of a holiday at the sea. We are far too easily pleased.[ii]
It is instructive to compare to Matthew 5:3 the equivalent passage in the "Sermon at the Temple," as it is recorded at 3 Nephi 12:3:
"Blessed are the poor in spirit who come unto me, for theirs is the kingdom of heaven."  (emphasis mine)
The thought is very closely related, I think, to that expressed at the very end of the fourth century A.D. by St. Augustine, in the opening paragraph of his Confessions.  He is directly addressing God:
"Our heart is restless until it rests in thee." — Augustine[iii]
[i]  Bammel, "πτωχος," in Kittel, Theological Dictionary of the New Testament, 6:904, note 171.
[ii]  C. S. Lewis, The Weight of Glory and Other Addresses (Grand Rapids: Eerdmans, 1965), 1-2.
[iii]  Augustine, Confessions, 1:1.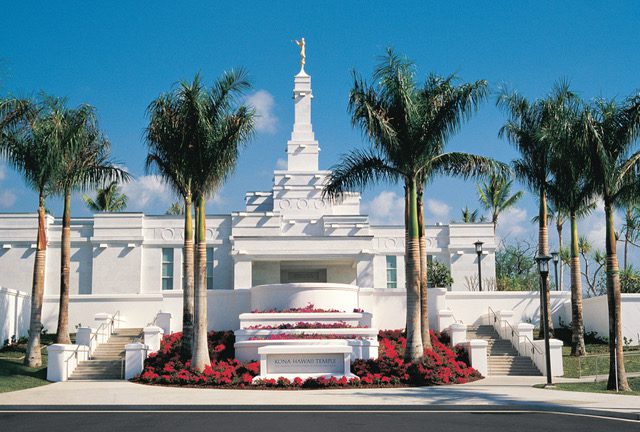 We had a good day today, trying to do things that were in accord with the sabbath.  I have to say that some of the landscapes around Waikola and Mauna Lani here on the Big Island — palm trees and manicured golf courses and ancient lava flows and black sand beaches and the ocean — are just about as beautiful as I can conceive of on this planet.  And the sunsets!
Posted from Waikōloa, Hawai'i Island, Hawai'i
ETA:  A commenter on this blog who goes by the moniker of "tangata neneva" called my attention to a good quotation:  "Elder O Leslie Stone once taught: "What is meant by "poor in spirit"? Is it not humility, which renders us teachable and eager to learn? They who feel themselves spiritually poor approach God, asking him to supply their needs. They who have faith in him, learn his laws and try diligently to obey him." (The Beatitudes, October 1974 General Conference.)"