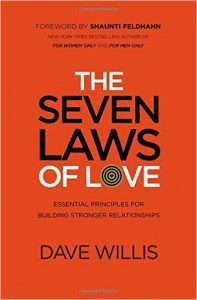 The Seven Laws of Love
Essential Principles for Building Stronger Relationships
Copyright: January 2016
Publisher: Thomas Nelson
Summary:
In Dave's humorous, touching, down-to-earth style, The Seven Laws of Love takes you on a journey through the ins and outs of everyday relationships—with your spouse, your children, your friends, and your coworkers—using practical, applicable examples and guiding principles that demonstrate what a life of love actually looks like. There is no higher calling on earth than to love and be loved. It's time to learn The Seven Laws of Love, and to make loving a priority over all other pursuits. Anything else isn't really living.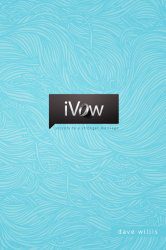 iVow
Secrets to a Stronger Marriage
Copyright: February 2013
Publisher: BookBaby
Summary: 
Whether you are preparing for marriage, already in a healthy marriage, or hanging on by a thread and considering divorce, "iVow" will help you chart a course towards a stronger marriage. The inspiring true stories, practical principles and encouraging humor in this book will infuse your marriage with renewed hope, laughter and passion. This book has power, but it's not because of anything new or original. It has power simply because it's based on the timeless truths of God's word. He created marriage and He created you, so His plan for your marriage is perfect and within your reach!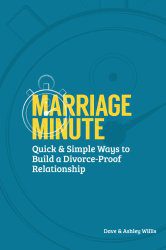 Marriage Minute
Quick & Simple Ways to Build a Divorce-Proof Relationship
Copyright: July 2013
Publisher: Bookbaby
Summary: 
Time is the "currency" of relationships. In our busy world, it seems more difficult than ever to devote time to our marriages, but marriage is always worth the investment! As you read this book and put it into practice, you will discover new ways to turn those otherwise wasted minutes into marriage-building minutes! "Marriage Minute" is full of practical ways to take your marriage to a new level. Dave and Ashley Willis (the Founders of the facebook Marriage Page) share personal stories and inspiring examples of how to put these principles into practice. In keeping with the theme, all the readings in this book can be completed in 1-2 minutes giving you quick and simple ways to make consistent investments of time into your marriage.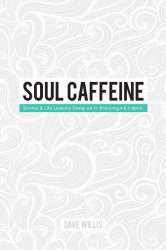 Soul Caffeine
Stories & Life Lessons Designed to Encourage & Inspire
Copyright: May 2012
Publisher: BookBaby
Summary: 
"Soul Caffeine" is a collection of short, insightful and encouraging Stories, Bible Studies and Life Lessons from Pastor Dave Willis. Each reading is designed to be completed in 1-2 minutes to give the reader a "quick jolt of encouragement." It's like a double-shot of espresso for the soul!