I know everyone is talking about confirmation, which was a break from collusion, which was a break  from catcalling.  To the delight of a few of you, today's post is about clothing. And for this man who is more about function than fashion, it's an unsettling topic.
You see, I don't work on the assembly line or on the construction site. I don't work on a campus or in a coffee shop. I work in a cubicle inside a 10-story building with 150 other people. We're in the middle of a strip of buildings downtown, brimming with corporate executives, lawyers and government officials. The expectation is to dress "appropriately."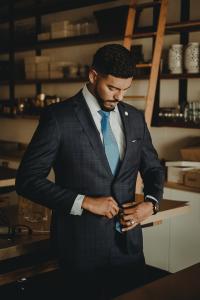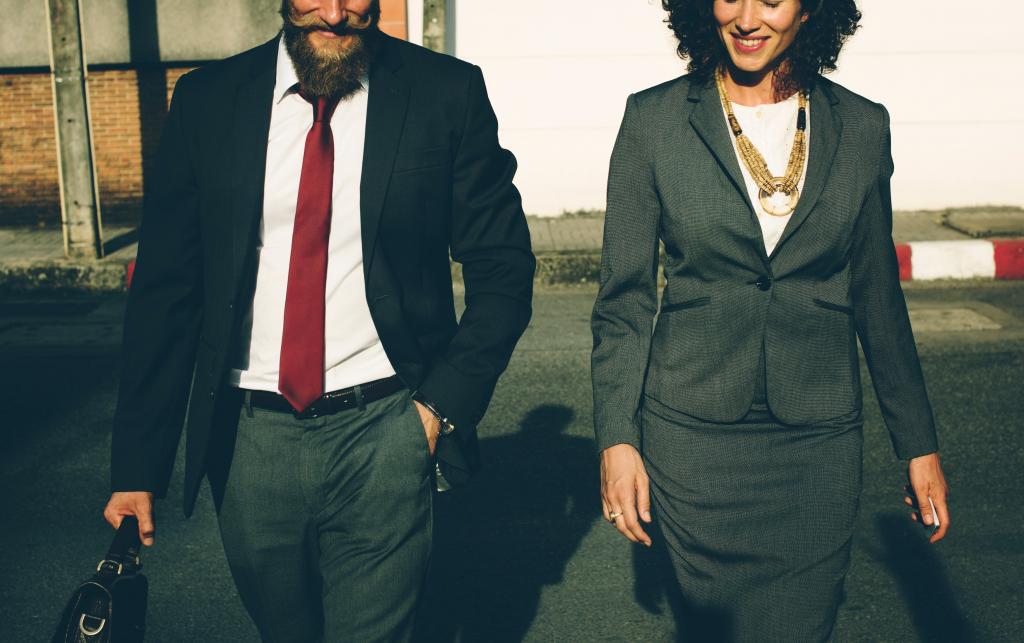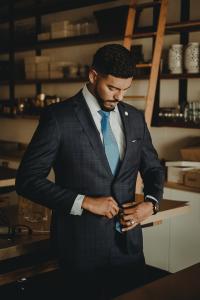 Dressing Down
Men have an easier time dressing for work than women, I'll admit. Most guys wear basically the same outfit, with minor variations. Without much effort or expense, I've always dressed just a little better than the frumpy guy down the hall and a little below the boss. It's the happy medium that seems to keep me out of fashion trouble.
For years, I wore a tie and even a coat to work. But eventually, the prevailing crowd wore me down. Exposed necks are the accepted style and my vast tie collection now sits in a shoe box, neatly folded stripes, prints, and plaids, all waiting for the fashion rebound. These days I wear a long-sleeved shirt, slacks, and dress shoes. Pretty simple, but dressing like this still helps me feel professional and serious about my job. I read that Ronald Reagan never entered the oval office without donning a suit jacket. I admire that.
Business Casual? Casual? Smart Casual? What's the Difference?
Recently, I was scheduled to make a presentation and I dressed up in a suit. But when I got to the meeting, everyone else was dressed down. Some, way down. One guy snickered, "Guess he didn't get the memo about business casual."
What's the difference between casual, business casual and smart casual? These designations are fuzzy at best. Around here, Casual Friday initially meant no neckwear for the guys and slacks for the women. Then polo shirts and corduroys crept in. Now, I see it all—Jeans and boat shoes for the guys, capris and sandals for the women. I'm certain that hoodies, track jackets, and ball caps are just around the corner. "Come quickly, Lord," I silently pray.
Jesus wore a robe, even on Fridays
But I must admit, every Friday, I look at all the happy people in their acid-washed jeans and football jersey tops and I'm a little jealous. Does God really care what I wear to work? Can my High Calling be fulfilled in less formal clothing? Jesus would probably wear a robe if He were here, but that might get me arrested. I sigh at the unanswered questions.
What would it be like to slip into my old jeans, the ones with the button that seems to stretch when I sit? What if I could wear that cool v-neck t-shirt I got at the concert last summer? What if I could wear my funky Keen sandals that make me look like a hippy to work?
Am I just a crabby, middle-aged man pining away for yesterday? Am I like the guy who insists on driving cars with crank windows and writing checks at McDonalds?
Can I … loosen up?
So this Friday it's supposed to be a nice day outside. I'm eyeing a short-sleeved shirt, and it has a little clump of palm trees stitched near the left shoulder. And I have a new pair of khaki pants, the kind with lots of pockets.
I don't know. We'll see if I'm brave enough to join the new world of Casual Friday.