Just Say Yes! I took my own advice and am taking a leap for a few weeks in October. I'm hoping some of you will want to partner with me, even in a small way, with some ongoing projects in the Middle East.
I've been given an opportunity to go to Jordan and Lebanon to help write and report on local relief efforts in those countries. I'll be under the umbrella of IDEAS, a unique organization that places professionals in hard-to-reach groups, "allowing them to make a significant impact with their skills and passions in communities that need their expertise and compassion." Since these aren't traditional positions, the storytelling of their purpose and scope is challenging. And let's face it — we are all moved by a story. The faces, the lives, and the emotions of people are what cause us to act or react.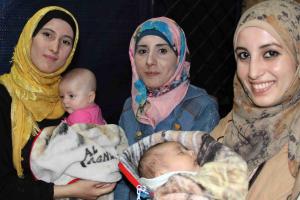 That's my charge on this trip — to help tell the stories. I'll be visiting these professionals in Jordan and Lebanon to interview, observe and help report their day-to-day activities. I'll also visit with the people they are working with, to hear about their challenges and their victories. This will not only help these professionals as they report back to their supporters, but it will also help amplify the needs of these groups to a wider audience. I know I won't be alone and many of you will want to go along for the virtual ride. I'll be giving you regular updates along the way.  And at the end of this email is a way you can support this effort.
Although the details are still being worked out, it looks like I'll be in Jordan to visit at least two outreach partners:
> Global Reach Libraries. Their purpose is to "spark transformation through access to quality information. Providing training, mentoring, and professional assistance to local librarians as they develop libraries and serve users of all ages in overlooked and forgotten communities."
> And Operation Mercy   "Operation Mercy works among rural Jordanians and vulnerable groups of people living in urban areas. Our work with Jordanians includes improving the quality of life for children with disabilities and their inclusion into society. Keystone is a fitness and wellness program for unemployed and vulnerable men. It includes teaching about health, stress, family issues etc. For small farmers, we conduct trials and demonstrations of agricultural practices addressing some of the most serious challenges they face. The vegetables produced on the farm are shipped to our local partners, who distribute the vegetables to vulnerable families."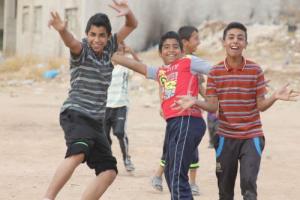 In Lebanon, I'll spend time with an organization that works with local refugee youth to provide education and vocational training. The refugee children are from Iraq, Syria, and Yemen. More details about this will be available later.
I was able to travel to the Middle East twice during the refugee crisis and was able to bring many refugee stories home when there was so much fear and misinformation. (You can read some of these stories here.)
How you can help 
We're self-funding most of this trip, but I hope to augment the local efforts with your gifts.  It gives you a chance to be part of something significant and partner in this mission of YES.
If you are interested in supporting any of this, the giving page is found here:
Thank you for your prayers and encouragement. I'll keep you posted.
Here we go!