The older I get, the more a measured life beckons. I want to play it safe.
And I know you can relate…
We don't walk along the ledge because we might fall. Meanwhile, we miss the view.
We don't run down the mountain, hair flying in the wind, because we might trip and fall.
We forget what it's like to spin on the merry round so many times our insides are turned out and our faces hurt with laughter.
We forget to love – and we don't even try – because we have been hurt and we don't want to get hurt again.
The bible doesn't really tell too many stories of those who played it safe. I'm just not sure this is God's calling on our life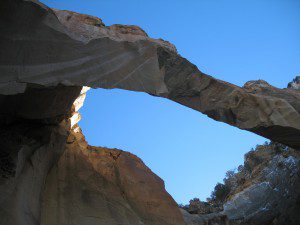 We love "He leadeth me beside still waters" but we don't really care for "getting out of the boat and walking on those same waters"
We like the part where Jesus withdrew to a quiet place, or away from the crowds, or to the garden. But we aren't so sure when he rushes headlong into the temple, preaching that he was the messiah, or telling religious leaders they were whitewashed tombs, or marching into Jerusalem, knowing that his days were numbered.
Luke 19:26 says this, "That's what I mean, risk your life and get more than you ever dreamed of. Play it safe and end up holding the bag."
When you play it safe, do you know what you are saying?
You're saying that you don't trust God.
That you don't believe this book.
Consider this story of Mosab Hassan Yousef, the son of Sheikh Hassan Yousef, a founder and leader of the Palestinian terrorist group Hamas. He met a British cabbie in Jerusalem who gave him an English-Arabic copy of the New Testament and invited him to attend a Bible study session at their hotel. 'I found that I was really drawn to the grace, love and humility that Jesus talked about,' he writes Son of Hamas."
A simple, obedient taxi driver helped lead the son of a Hamas leader to faith.
He didn't play it safe.
And neither should I.