I've been selling some unique things on eBay recently. Some headlights from my son's old car. Books I haven't read. Coins from my great uncle. A watch from somewhere. Memorabilia that I don't want or need.
I call most of it, "junk." And yet, I'm always amazed at the price people will pay. Is it really worth that much?
I'm learning a principle in the auction world. The value of an item is never determined by the seller. It's always determined by the buyer.
If I think my red '56 Chevy is worth $10,000, and no one is willing to pay more than $5000 — that's what it's worth.
But things are different when we talk about the worth of a human.
The sum of your body parts
If we were just selling parts of the human body on the black market, it could fetch up to $45 million according to Wired magazine.
Another researcher at Data Genetics took all of the elements in our bodies – like Mercury, Thorium, Carbon, Iron etc and their approximate weights and values and came up with a grand total of $160.
I also took the test at humanforsale.com which assesses your IQ, physical characteristics, ZIP Code, education level and other factors to come up with a life value. Mine was $2.7 million.
So I guess the answer somewhere between $45 million and $160. That doesn't help much.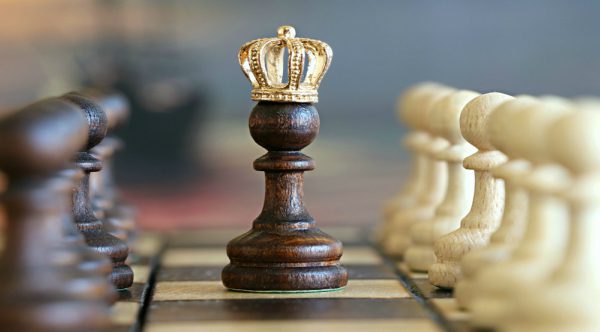 Feeling worthless
Admit it, at times we've all wondered about our worth. If you've ever been spurned by a lover, despised by a friend, or abandoned by a companion, it's only natural to wonder.
When the layoff notice comes, or the neighbor turns the other way, or your kids forget to call you on your birthday, you wonder.
When the self-religious point their fingers, when the cynic doubts your sincerity, and when the body begins to sag, you wonder.
But wonder no more.
Actually, you are priceless
So that leads us back to the question we all ask. What are you worth? We can check our condition, compare ourselves to others of the same vintage and maybe come up with a valuation. But all we really know is Jesus gave everything for my purchase. You were paid — with the ultimate price.
As Julie Busby from Journey to Beloved once wrote, "Jesus didn't wait for others to bid. He just clicked on the 'Buy It Now' button and paid the price without even looking. He didn't shop around. He didn't need other suggestions. He didn't need to comparison shop. He didn't read the condition or the fine print. He didn't notice the crack in the foundation or the chip on the side. He didn't care what color you were or how many others had you first. He didn't care. He loved you so much"
What am I worth? That's a question you have to ask God. I already know the answer.