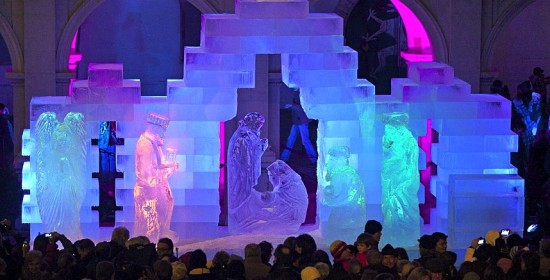 Once again, they've erected a stunning nativity scene in Graz, Austria, sculpted from ice:
The life-size sculptures of Jesus, Mary, Joseph and the three kings have been handmade by Gert J. Hoedl and his international team, using 54 tons of ice.

The scene shows the Virgin Mary cradling baby Jesus, while Joseph looks on. The three kings are seen bearing gifts, while the scene is adorned with angels and stars.


The clear sculptures are lit up with coloured lights to bring out their details.

The group has been making ice sculpture at the beginning of the Christmas festivities every year since 1996, with variations in details.
A brief video of the process is below:
RELATED: