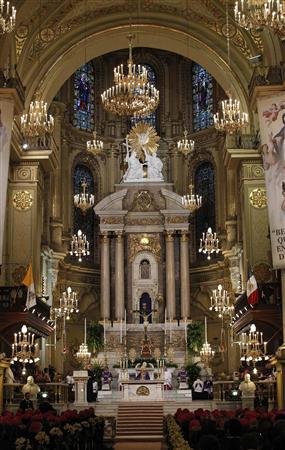 "Dear Brother Bishops, amid the challenges now facing us in our pastoral care and our preaching of the Gospel, it is essential to show great concern for your seminarians, encouraging them humbly "to know nothing … except Jesus Christ and him crucified" (1 Cor 2:2). No less fundamental is the need to remain close to your priests; they must never lack the understanding and encouragement of their Bishop, nor, if necessary, his paternal admonition in response to improper attitudes. Priests are your first co-workers in the sacramental communion of the priesthood, and you ought to show them a constant and privileged attention. The same should be said for the different forms of consecrated life, whose charisms need to be gratefully esteemed and responsibly encouraged, in a way respectful of the gift received. Greater attention is due to the members of the lay faithful most engaged in the fields of catechesis, liturgical animation, charitable activity and social commitment. Their faith formation is critical if the Gospel is to become present and fruitful in contemporary society. It is not right for them to feel treated like second-class citizens in the Church, despite the committed work which they carry out in accordance with their proper vocation, and the great sacrifice which this dedication at times demands of them. In all of this, it is particularly important for Pastors to ensure that a spirit of communion reigns among priests, religious and the lay faithful, and that sterile divisions, criticism and unhealthy mistrust are avoided.
With these heartfelt words of encouragement, I urge you to be vigilant in proclaiming day and night the glory of God, which is the life of mankind. Stand beside those who are marginalized as the result of force, power or a prosperity which is blind to the poorest of the poor. The Church cannot separate the praise of God from service to others. The one God, our Father and Creator, has made us brothers and sisters: to be human is to be a brother and guardian to our neighbour. Along this path, in union with the whole human family, the Church must relive and make present what Jesus was: the Good Samaritan who came from afar, entered our human history, lifted us up and sought to heal us."
— Pope Benedict, Homily at vespers in Leon Cathedral, 25 March 2012.
Read full text here.