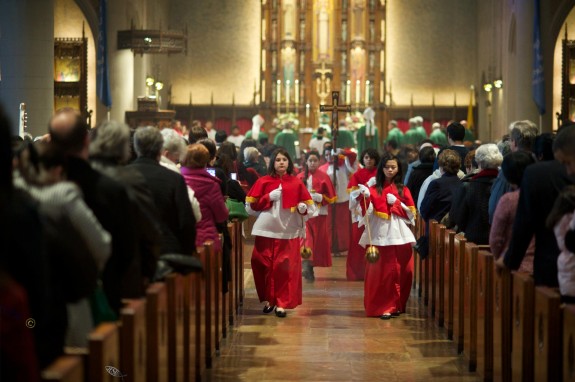 With all the pope news, here's a nice palate-cleanser.
This was produced by Fr. Manuel Dorantes in the Archdiocese of Chicago. He once toiled for Univision, and knows a thing or two about TV production. This may be one of the most thoughtful and comprehensive instructional videos for training altar servers.  While this ministry varies from parish to parish, what you find here is a terrific primer that could be adapted to almost any church.  (The servers shown in the picture are from my parish in Queens. What they do isn't that different from what's shown below.)
I'm impressed.  Take a look.