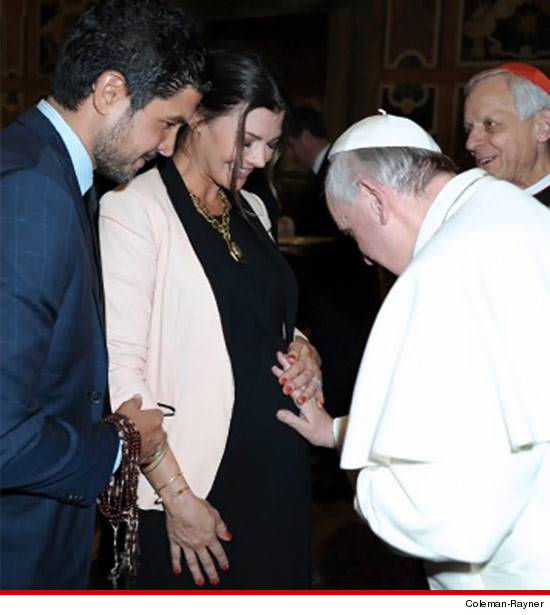 Over at NCR, Tom Fox notes: 
I think this is the first time I have ever seen a pope touching a woman or have seen a woman's hand on a papal hand. The times are changing!
Well, "touching a woman" beyond a handshake, that is.  I have to say: the image here is strikingly warm and intimate.  Indeed, this is clearly a pontiff comfortable around women and babies.  (For further evidence, check out this video.)
The woman here is former Miss USA Ali Landry, who visited the pope last week.  That appears to be Washington's Cardinal Donald Wuerl with them.
Wikipedia notes that a few years back, Landry was featured in the pro-life film "Bella," directed by her husband Alejandro Monteverde.