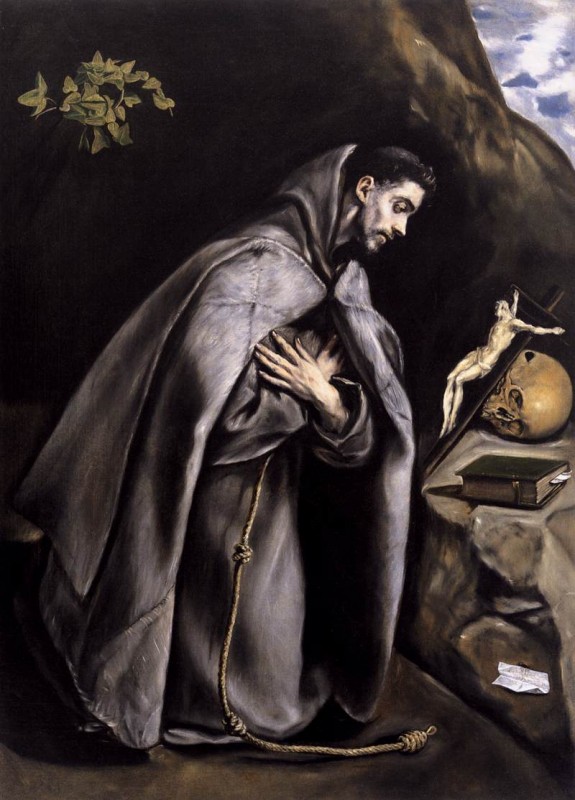 A reader alerted me to this piece by Archbishop Charles Chaput, which talks about the significance of the saint from Assisi and offers these details, which may have some connection to a popular habit of Pope Francis:
In his biography of Francis, Augustine Thompson—the Dominican author—notes that Francis had a passionate devotion to the Blessed Sacrament. It was the heart of his life. The Mass was the grounding for all his work. There's no way of reinterpreting Francis in generically do-gooder or humanitarian terms. He had hard words for those who oppressed the poor, but even harsher words for those who ignored the Eucharistic presence. Francis had a special horror of

the cheap and tarnished chalices and filthy linens that [many priests of his time] considered good enough for use in worship. Francis' sense of beauty and decency, which he had mortified by choosing to live amid poverty and outcasts, had not been deadened. Its object was no longer fine garments and meals for himself, but items dedicated to the Lord who died for him.

He goes on to say that Francis

demonstrated his devotion [to the Church] by kissing the hands of any priest he met…. He begged the brothers who met a priest on horseback, especially one carrying the Blessed Sacrament, to kiss the horse's hooves rather than wait for the priest to dismount. Francis wanted that 'subjection to all' which was so much a part of his conversion, to be a lived reality among the brothers.