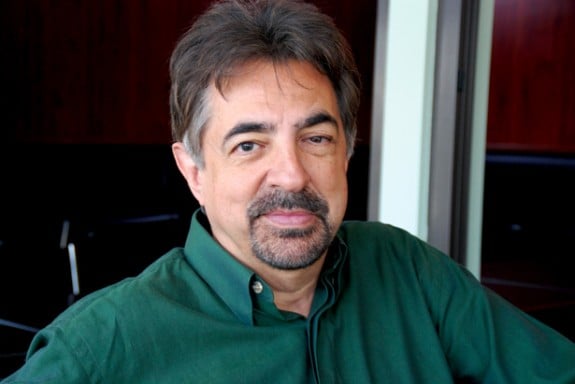 I got an email about this morning. Here's the news on the Saint Pio Foundation website: 
A biographical film on the life of Saint Padre Pio is in the works. The film will be produced by the American Actor Joe Mantegna and his long time producing Partner Danny Ramm through their company Acquaviva Productions, for theatrical release. Shot in English, filmed on location in Italy, and distributed worldwide, the film will highlight Padre Pio's impact on the Catholic Church and the building of his hospital, Casa Sollievo della Sofferenza in San Giovanni Rotondo, Puglia, Italy. Schedule permitting, Joe Mantegna will star in the title role. A percentage of the proceeds from the film will benefit the Saint Pio Foundation and help further its work to establish medical facilities in the United States of America, in the charism of Saint (Padre) Pio, in order to offer medical care to those poor in need.
Below is a video about the project, evidently put together to help raise funds to get the movie made.