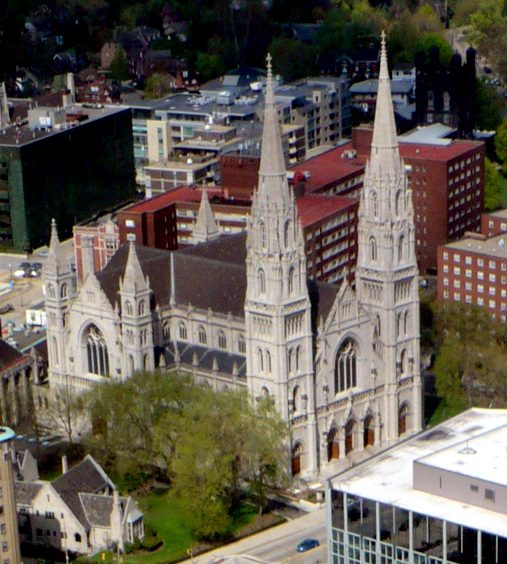 The Catholic Diocese of Pittsburgh counts 632,138 people as members of its fold, though less than a quarter of those congregants attend Mass weekly. Half of the diocese's 188 parishes are running operating deficits. And the diocese anticipates the number of active diocesan priests to drop 50 percent within seven years, to 112.

When Bishop David Zubik sees these numbers, he doesn't take it as a sign of a church in crisis, but rather a side effect of Rust Belt residents moving to other regions.

In 2007, Zubik's inaugural address as bishop put forth a vision for the future that would eventually inform a strategic planning process to restructure and reinvigorate the region's Roman Catholic churches. It was dubbed "On Mission for the Church Alive!" In September 2017, the diocese's On Mission Commission announced initial recommendations for whittling the number of parishes down to 48.

Zubik will share final plans for consolidations with priests and deacons on Thursday, April 26, before holding a press conference on April 28 to make the decisions public. Groupings will also be shared at weekend Masses and made available  online.

"We really need to come back to take a look at what our mission is. The mission is to help each other get to heaven," Zubik said. "Bottom line, that's what it is. And so, first and foremost, this whole process is around that reality. Evangelization. That's what gives this process its legs."

In a sense, this restructuring is the continuation of a decades-long process. Under Zubik's predecessor, Bishop Donald Wuerl, the diocese reduced its parishes from 323 to about 225 in the 1990s.

But how are parishioners affected when the diocese closes their home churches? And what happens to church buildings once their parishioners migrate and the buildings are left empty?
Read on for some answers.