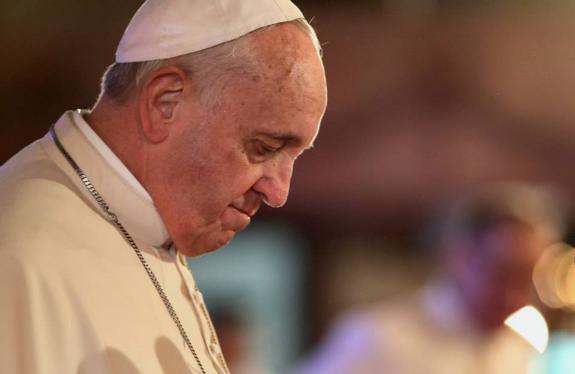 Pope Francis has admitted he made "grave errors" in judgment in Chile's sex abuse scandal and invited the abuse victims he had discredited to Rome to beg their forgiveness.

In an extraordinary letter published Wednesday, Francis also summoned Chile's bishops to the Vatican for an emergency meeting in the coming weeks to discuss the scandal, which has badly tarnished his reputation and that of the Chilean church.
CNS adds:
The pope said he made "serious mistakes in the assessment and perception of the situation, especially due to a lack of truthful and balanced information."

"I ask forgiveness of all those I have offended and I hope to be able to do it personally in the coming weeks," the pope said in the letter, which was released by the Vatican April 11. Several survivors apparently have been invited to the Vatican to meet the pope.

Abuse victims alleged that Bishop Barros — then a priest — had witnessed their abuse by his mentor, Father Fernando Karadima. In 2011, Father Karadima was sentenced to a life of prayer and penance by the Vatican after he was found guilty of sexually abusing boys. Father Karadima denied the charges; he was not prosecuted civilly because the statute of limitations had run out.

Protesters and victims said Bishop Barros is guilty of protecting Father Karadima and was physically present while some of the abuse was going on.