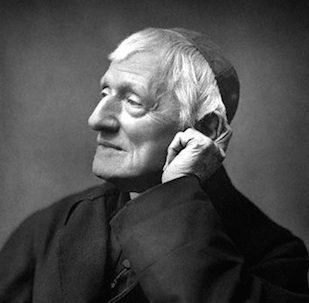 Sainthood could be coming soon, if reports are accurate:
Blessed John Henry Newman could be canonised as early as next year after a second miracle was approved, the Catholic Herald has learned.

Bishop Philip Egan of Portsmouth said in an email newsletter last week that it "looks now as if Newman might be canonised, all being well, later next year."

Fr Ignatius Harrison, the Postulator of the Cause, confirmed to the Catholic Herald that there were now just "two more hoops" for the Cause to jump through before Newman is canonised – approval from a commission of bishops, and a declaration by Pope Francis.

"I am praying for next year, but there's no way of knowing," he said.