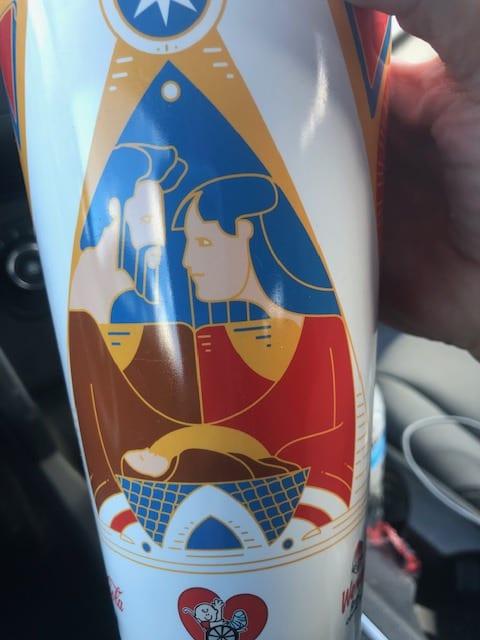 The Friendly Atheist takes note of a little detail that some might consider a Christmas miracle:
The Wendy's cup features a full-blown Nativity scene with Joseph, Mary, Jesus, and the Three Wise Men.

So what gives? Is Wendy's going the way of Chick-fil-A and In-N-Out Burger, with not-so-subtle religious messages on their packaging? Not exactly. A spokesperson for the organization told me yesterday that the cup is "in support of a local children's hospital charity" and "only used in that region."

Apparently, the name of the charity is on the cup, but it's not visible in the photos above. The reader told me it said "Hospital Del Nino de Puerto Rico," which is indeed a children's hospital. There's no indication on the hospital's website, however, that it's a religious one. That makes it even stranger why a holiday cup for charity would be Christian-specific.
He's clearly not a fan.
But the good people of Puerto Rico might feel differently, and I suspect the branding is as much a matter of the local culture as it is one of belief. According to this website about Puerto Rico, the island is overwhelmingly Catholic and almost totally Christian:
The Constitution guarantees freedom for all faiths. The major religions are: Catholic (85%), Protestants (8%), non religious (2.3%), and others (3%).
And of course: Wendy's is a private company and free to profess whatever it wants, however it wants — not unlike In-n-Out, which is known for discreetly adding a verse from the Bible to its cups, and not just during the Christmas season: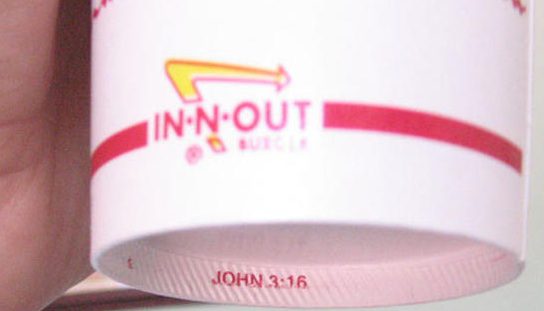 Drink up, Puerto Rico. And Merry Christmas!