Here's what I want you to know about the Iowa caucuses, coming from a born-and-raised Iowan who still lives about 20 miles from Des Moines:
They matter. Honestly.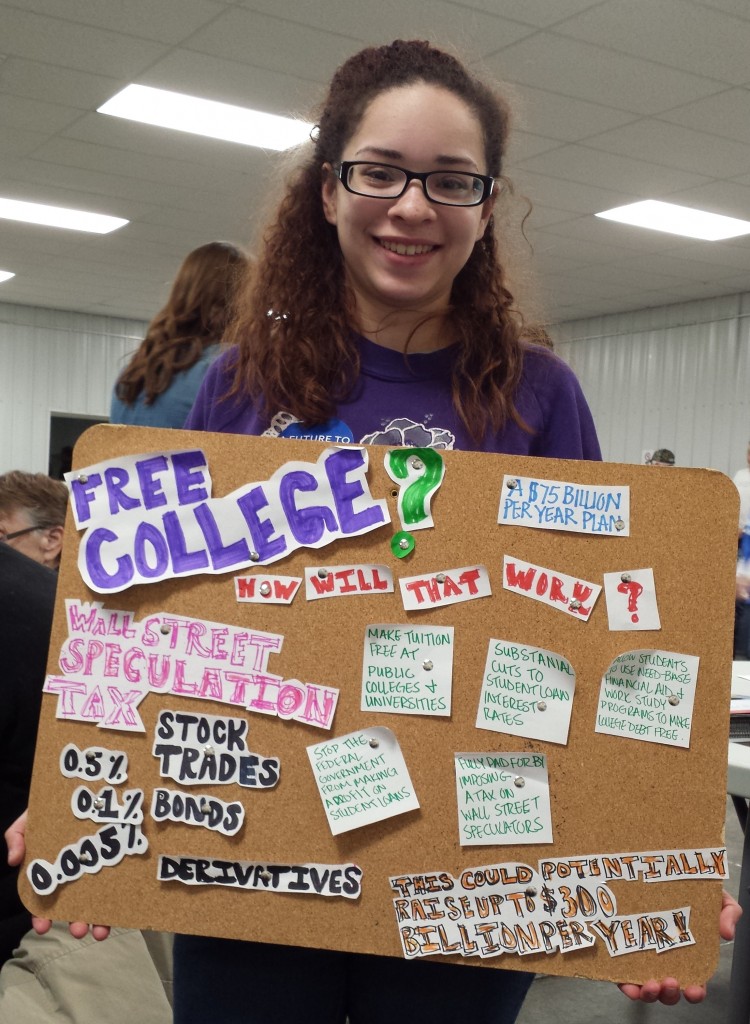 Now, obviously I'm biased. But having seen how this process works from the inside out, I can tell you that something important happens at the caucuses not just politically, but spiritually.
The focus, of course, is on the candidates. For months in Iowa, they're everywhere.
There's Ben Carson in the paneled meeting room at the North Side Café in Winterset on a gray winter day. Bernie Sanders and Martin O'Malley with their shirt sleeves rolled up, answering questions all afternoon at a church near Drake University in Des Moines.
Candidates in people's homes, diners, convenience stores. They came for the Iowa State Fair back in August, and they've been buzzing in and out ever since.
This gives us access that may anger or confound non-Iowans. It also makes us feel like new money in a poker game when, closer to the caucuses, we receive a dozen recorded phone calls a day from Bernie Sanders, Hillary, Carly Fiorina's husband, the Principle PAC and none other than The Donald.
But the caucus itself—that's the thing. We spend so much time focusing on candidate behavior that we may miss the electorate behavior and all the small but significant stories of voters that go on behind the scenes.
Voters like some friends of ours, who sat next to my husband Bob at the Republican caucus at the high school in Earlham, Iowa, population 1,450. They're in their 80s, and this was the first time they've attended a caucus.
Voters like the moms who brought their kids—one a baby just old enough to hold her bottle herself, and the other a little guy with crayons and a coloring book, who raised his hand every time the precinct captain asked for a vote.
And voters like Danika Jarrett, the 20-year-old in the photo holding her handmade sign with points from Bernie Sanders' platform.
"Free college?" the sign says. "How will that work?" She has summarized the financial sources of Sanders' plan: 0.5% on stock trades, 0.1% on bonds, 0.005% on derivatives.
"I thought it might help for people to have a visual," she said.
She was right. The thing is, Danika has never done this before. She's a latecomer as a Sanders devotee, but she is an articulate and enthusiastic supporter. "The more you know about him, the more you like him," she says. She's not a blind follower though, taking issue with Sanders' stand on a $15 minimum wage, which she thinks could put too much pressure on small businesses.
It turns out that Danika comes from a long line of Democrats. Her grandfather has served multiple times as the precinct chair in another part of Iowa. A bout with cancer kept him from those duties this year, but he was still signing in new voters at his caucus last night.
And now it's Danika's time to carry on the family tradition. She started the evening handing out Bernie for President stickers, and she ended it being recruited as a delegate to the county convention.
This is why I consider the caucuses a spiritual act.
If this country was founded by people who had high spiritual ideals—slavery notwithstanding—then every act of participation in the electoral process builds on their spiritual platform. Not just for Iowa, but for all of us.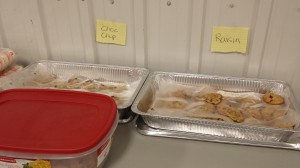 As imperfect and low tech as the caucuses are in Iowa—and there may be nothing more low tech than Danika's sign—there is something raw, earthy and real about it. Unpolished speakers stand and make the case for their candidates, and voter counts (and recounts) are done by hand.
Unlike an election or a primary, where you stand in line, cast your vote and stop for groceries on the way home, the caucus is an event—like a potluck or a church revival, depending on the size of your group and how much food the organizers bring.
Neighbors rib each other over their choice of candidate. Democratic caucus-goers engage in horse-trading, trying to convince other voters to join their team. And people sit or stand—sometimes for hours—while the precinct captain orders multiple counts to make sure the numbers are accurate.
After all the months of slick ads and robo-calls, it comes down to people who are willing to forsake their kids' homework and church meetings for one night because they believe in an idea.
That's all this country is, really. It exists because, like anything we create in this world, we agree that it's possible and put our attention to it.
My husband put his attention toward the Republican caucus last night, and I put mine toward the Democratic one. But isn't it interesting that, while neither of us agrees with the other's candidate, we were still part of the same process?
As I stood on the steps of the Earlham Community Center, waiting for Bob to pick me up, I overheard one of the young people from our caucus talking to some friends.
"I like being part of something bigger than myself," he said.
Amen to that.
Debra Engle is the author of The Only Little Prayer You Need. You can find her at debraengle.com.