If there's one message I wish everyone could know from A Course in Miracles, it's that we make life a lot harder than it needs to be.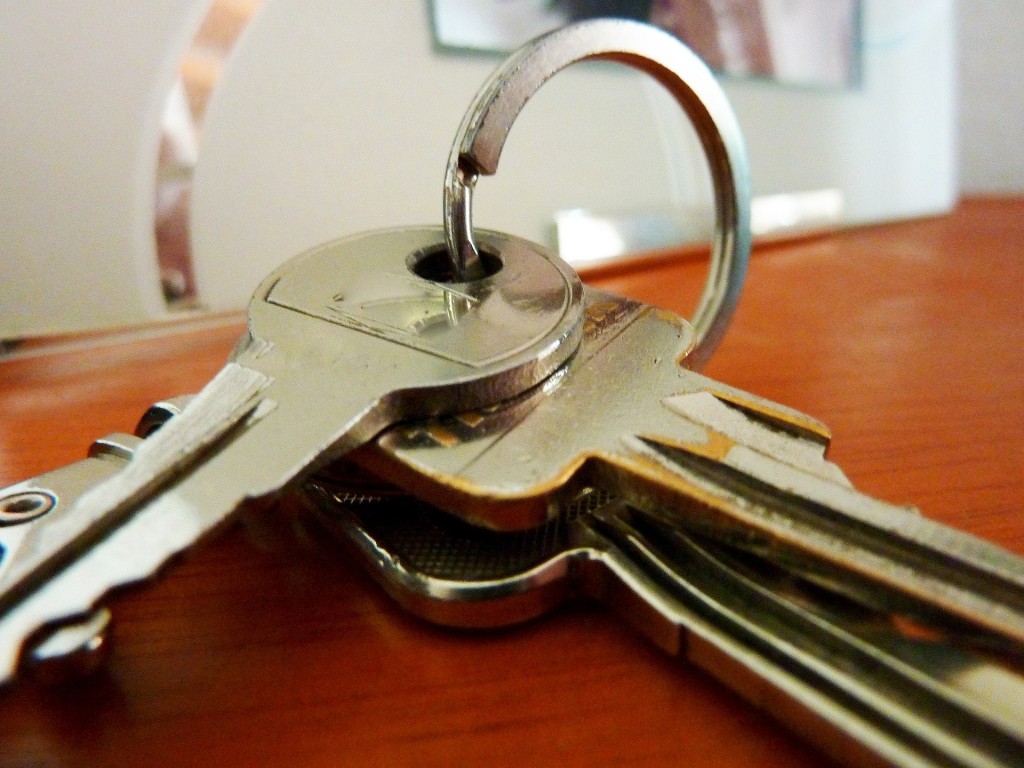 We think we have to be in charge, take control and make things happen. But in reality, we can be more productive, efficient, effective—and a whole lot less stressed—if we take a step back and ask for help from spiritual realms. When we stand still rather than rushing headlong into action, we can remember basic principles of energy and release, and we can use our intentions as effectively as we use our hands.
Recently a friend, Judy Olson, who's a master at working with energy, experienced this firsthand in what can be one of life's most stressful events: selling her house. The home—a century-old three-story in a neighborhood of shady trees— wasn't listed yet, but a Realtor knew a couple who might be interested.
"Jaemie [the Realtor] suggested that I write a few paragraphs about what I'll miss about the house so she could use that in the promotional materials that she was preparing," Judy said. "I had been having little talks with house almost daily about how happy I was to have lived here, remembering the really fun and some not so fun times, and asking it to attract the perfect next owners because it was time for me to move on to the next phase of my life.
"I went right to work writing. About halfway through, I changed perspectives and began to describe what I love about the house. Then I realized that the writing wanted to be a poem, so I worked that out. The next morning I did a little revising and sent it to Jaemie."
That's pretty effortless. A poem. About the house. As it turned out, it was a love poem. Here's an excerpt:
Weekend evenings on the porch
     Chairs spread for a dozen people or more
     Laughter, food, drink, fun
     And music, lots of music—guitars, flutes, drums, voices
     Neighbors dropping by to join the fun—plenty of space
Afternoon sunshine streaming through stained glass windows
     Creating colored leaves that dance on the walls to the rhythm of the wind
Coming home on bitter winter days to a toasty house
     Sitting on the radiators, letting the warmth soak in
A few days later, the couple came to see the house, and Judy sat with them on that spacious porch, talking about what the house had meant to her.
"I knew the minute I saw their faces that they were in love," she says. "I'm sure they had the same look that I had nearly four decades ago when I set foot inside the front foyer. They seemed like the perfect couple for the house and the neighborhood. There was no doubt that they were the owners the house had drawn to itself."
The next day, the couple wrote a full-price offer, and Judy signed it.
Easy.
But it doesn't end there. The couple also bought Judy's dressers, a daybed and trundle, the dining table, oak hutch, kitchen table, desk, tablecloths, yard tools and freezer.
"So, it was the perfect scenario," Judy says. "I sold huge things that I wouldn't have to move; they bought a whole host of items at a really good price and wouldn't have pick them up or have them delivered. I can use the items until the day I move out. They can use the items the day they move in. The Universe is SO amazing."
One of my favorite parts of the story, though, happened a couple weeks later, when Judy told another friend, Deborah, about her experience. Deborah and her husband had had their house on the market for months, with no offers or serious interest. But, following Judy's cue, Deborah wrote a letter to her house on a Thursday. She, too, thanked her home for all the memories over the past six years and gave it permission to find a new owner.
"Thursday night we had a showing," she says. "Friday we had an offer from the people who had looked on Thursday night, and on Saturday we signed the offer papers and it was official—the house is SOLD."
Again, easy.
We have no idea how the energy of attachment weighs us down and makes it difficult to leave, or keeps us connected to people and houses that we no longer want and are ready to leave behind.
These examples of gratitude and release remind me how simple change can be once the acceptance of our heart matches the intention in our head. Thinking about letting go can actually keep us attached. But when we engage a higher energy and allow the release to happen—even give it implicit permission—change can happen effortlessly, whether we're quitting a job, switching a major, getting a divorce, or even saying goodbye at the end of our lives.
Did the letters/poems that Judy and Deborah make the houses more attractive to potential buyers? Maybe not in a visible way, but they changed the energy of the relationship with the houses. They were a flat-out statement of readiness to let go.
Years ago I did something similar when I was carrying anger over an old relationship. I wrote a letter to that person and then, ultimately, read the letter to a witness and burned it. Even though I hadn't been aware of still being attached, I could feel it when I saw the ashes of the letter waft away in the wind. Freedom.
And, on another occasion, I was doing a healing session with a young woman who had relationship challenges with not one, not two, but three different men simultaneously. She hadn't been in contact with any of them for a few weeks, but each of them carried a lot of drama and unresolved issues. During the healing, we did an energetic cord cutting—the equivalent of writing a letter of release. It felt like a bolt of lightning went straight to her heart, and the cord cutting was complete.
The next day, she received phone calls from not one, not two, but all three of the men. It was as though they'd felt her detachment—although probably not consciously—and were trying to get back in her good graces. By that time, though, she was clear about her own need to move on, and she was able to say goodbye to each of them without drama.
So, if you want to let go of something or someone, there's a lot to be learned from Judy and Deborah's statements of release. Express your appreciation for the gifts, and give yourself and the other person or thing permission to move on.
You'll feel the pleasure of partnering with Spirit rather than the effort of trying to move, control, fix, or change. And it will carry a priceless lesson:
It really can be that easy.
Blessings,
Deb
Debra Engle is the author of The Only Little Prayer You Need. You can find her on Facebook and at debraengle.com.