The other day, I saw a Facebook post that caught my eye, and it has continued to speak to me. A good sign, I figured, that it needs to be shared.
The post was by my friend Shirley Ragsdale, who lives in Dallas, where her home was hit by a tornado the day after Christmas. Now, of course, Dallas has been hit by a storm of another kind.
This photo, which you may have seen on social media, accompanied her post.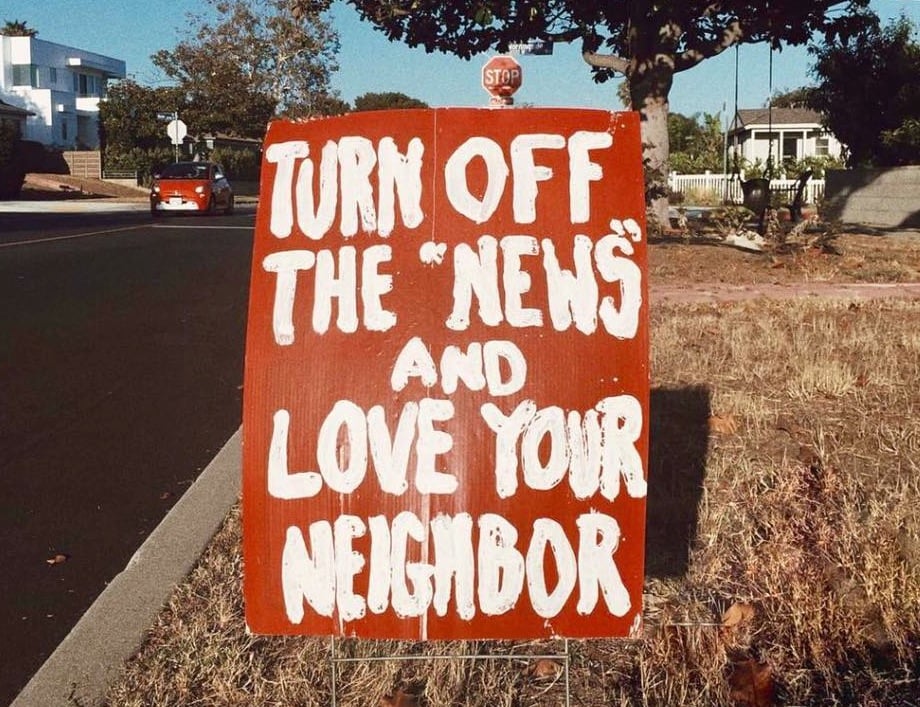 And here's what Shirley said about the photo:
This is excellent advice.

I live in a "mixed" neighborhood. It is quiet and friendly. But since the tornado, I've become better acquainted with my neighbors, forged new friendships and we're planning a block party once everyone is back in their homes and we have new neighbors in the houses where our old friends moved away.

I love their conversation and their hugs.

Don't wait until you have a tornado … or the world goes mad in Dallas … to enjoy the people who live nearby.
This makes me think of a presentation I heard by Krista Tippett a couple of years ago when she appeared in Ames, Iowa. The host of NPR's "On Being," she talked about the very essence of her program: the need for civil discourse, for understanding the views of people who seem to oppose us, and for taking time to listen in a society that makes a lot of noise.
During the talk, a gentleman in the audience asked her an important question: "How do we do that?"
Her answer was something like this: "Have people over for dinner and talk."
I may be oversimplifying a bit, but not much. Her response was almost startling in its ordinariness, which is exactly what made it brilliant. We—or maybe it was just me—had expected a more complex solution. After all, doesn't the problem speak to our history as a country, to cultural differences going back generations, to the very essence of individuality and independence?
And here she was, reminding us that we could address a deep problem by doing the simplest thing rather than the hardest one.
I visualized all of us in the audience—or, again, could have been just me—slapping our foreheads in a universal gesture of, "Oh, yeah….I forgot!"
This complicated world seems to demand complicated answers. But maybe it's really just asking for a little common sense.
As Krista and Shirley—and the person who made the sign in Shirley's post, and the person who photographed it, and all the people who shared it—remind us, we can put down our phones and tablets. Ask questions. Listen to someone's views over a plate of spaghetti. Ask more questions. Pick up our neighbor's trash can when it blows over. Enjoy the people who live nearby.
We may forget this truth over and over, but it will always come back to us: No matter how complex the world seems to be, simplicity is the best antidote for chaos.
Blessings,
Deb
Debra Engle is the author of The Only Little Prayer You Need. You can find her on Facebook and at debraengle.com.