Sunbursts through clouds over the ocean delighted me.  My husband, parents, and I sat perfectly situated to watch the canvas of God's grace.  Colors burst across the sky. Hues changed dramatically as the sun fell towards the horizon.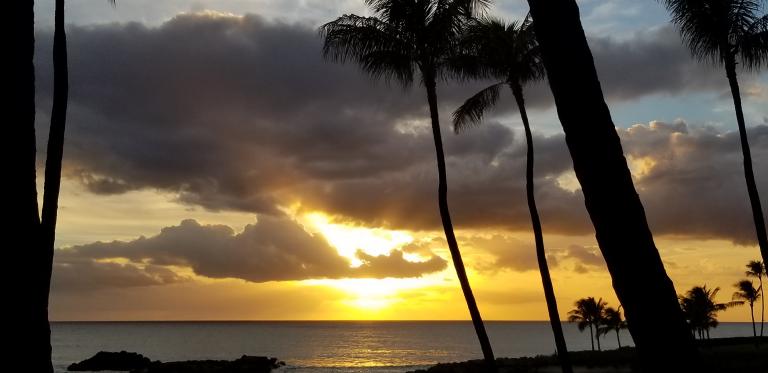 But while the source of light disappeared in a matter of minutes, its impact lingered.
I bounced out of my seat to capture the scene from every available angle.  My heart sang Hillsong United's
I can see Your heart in everything You say
Every painted sky
A canvas of Your grace
If creation still obeys You, so will I.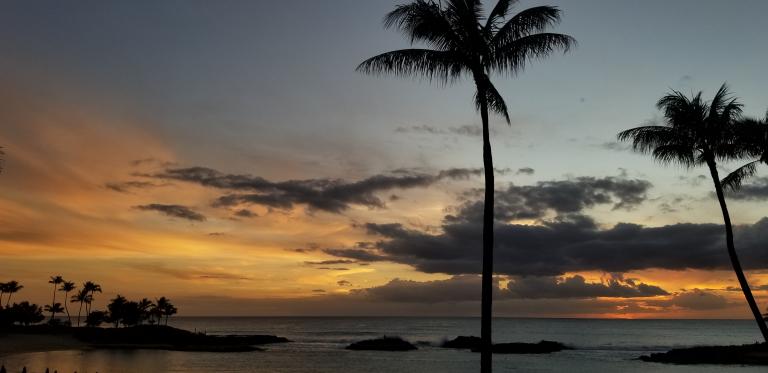 I felt an infusion of joy bubbling up and out. I felt blissful happiness in that moment. I finally realized that, actually, I felt gratitude.  I felt so much gratitude for the Creator and Giver of all things.
I felt the care in coordinating water, land, sky, and sun for its daily glorious testimony.  The wind on my skin reminded me of the care in coordinating my own creation. The light danced in my eyes. The gentle waves spoke of peace.
We leisurely walked along the lagoons until the last remnant of the day's glory slipped beyond the horizon.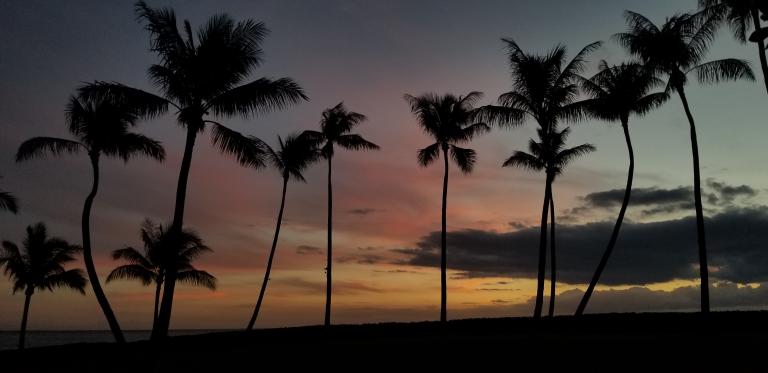 In that moment and sense of awesome wonder, I worshipped—because gratitude is an action word.
God of creation

There at the start

Before the beginning of time

With no point of reference

You spoke to the dark

And fleshed out the wonder of light

And as You speak
A hundred billion galaxies are born
In the vapor of Your breath the planets form
If the stars were made to worship so will I
I can see Your heart in everything You've made
Every burning star
A signal fire of grace
If creation sings Your praises so will I

God of Your promise
You don't speak in vain
No syllable empty or void
For once You have spoken
All nature and science
Follow the sound of Your voice

And as You speak

A hundred billion creatures catch Your breath

Evolving in pursuit of what You said

If it all reveals Your nature so will I

I can see Your heart in everything You say

Every painted sky

A canvas of Your grace

If creation still obeys You so will I
So will I
So will I

If the stars were made to worship so will I
If the mountains bow in reverence so will I
If the oceans roar Your greatness so will I
For if everything exists to lift You high so will I
If the wind goes where You send it so will I
If the rocks cry out in silence so will I
If the sum of all our praises still falls shy
Then we'll sing again a hundred billion times

God of salvation
You chased down my heart
Through all of my failure and pride
On a hill You created
The light of the world
Abandoned in darkness to die

And as You speak
A hundred billion failures disappear
Where You lost Your life so I could find it here
If You left the grave behind You so will I
I can see Your heart in everything You've done
Every part designed in a work of art called love
If You gladly chose surrender so will I
I can see Your heart
Eight billion different ways
Every precious one
A child You died to save
If You gave Your life to love them so will I
Songwriters: Joel Houston / Benjamin Hastings / Michael Fatkin