How do you #HearHim?  President Russell M. Nelson asked us to consider how we hear the Lord.
The Lord teaches through manifestations, visions, dreams, through words of prophets in scripture or directly given confirmed by the Holy Ghost. The Holy Ghost speaks peace, knowledge, and truth to our mind and heart in ways that we can understand, especially as we learn to pay attention to the promptings.
My friend Charles Luerssen recently sent me an experience of hearing the Lord that occurred when he was a young boy.
Robert Charles Luerssen's Hear Him Testimony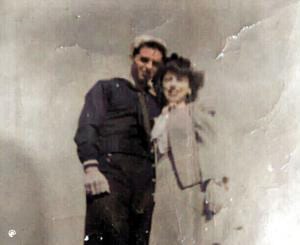 As a child(in the 1950s), I first heard Him after offering a simple prayer. My Lutheran Sunday School teacher challenged our small class of students to go home and pray to God the Father and ask Him if Jesus Christ was truly His Son. She promised if we did so, the Holy Ghost would bear witness to us that Jesus Christ is the Son of God.
I went home. And that night, I wrestled in my mind whether or not to say the prayer. I already believed Jesus was the Son of God and thought it would show doubt to say such a prayer, but I decided to obey my teacher and prayed. To my wonder and astonishment, I immediately felt a warm fire in my bosom which slowly filled my small body with light and love, reassuring me that Jesus Christ was truly the Son of God.
I have never forgotten that witness and kept it sacred most of my life, but it opened my soul to hearing His voice throughout my life in the scriptures, dreams, revelations, visions, & visitations, but mostly by the still, small voice in my heart or mind. For I know that Jesus is the Christ, the Son of God, and Joseph Smith was His prophet who restored the Lord's church here upon the earth in the last days by the witness and power of the Holy Ghost.