A miracle is
One of my favorites in the list of spiritual gifts in Doctrine and Covenants 46 is to be a worker of miracles.
We all can have that spiritual gift! If we listen to the Holy Ghost and act on its promptings, we become workers of miracles.
Right now,
miracle stories
are my favorite stories. An awesome sister missionary included a couple of miracle stories in her weekly letter. She graciously said I could share them and asked that I remove all identifying information. I love these stories because they are quiet, common acts of service prompted by the Holy Ghost that really blessed the lives of those served.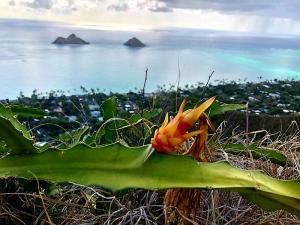 Miracles Come in Small Ways
So last week, I posted on our ward Facebook page that we wanted to use a musical instrument for missionary videos and to develop our musical skills (lol). We had a member reach out a few days later and say that she had one and dropped it off for us. It looked new but we just assumed it was one of her kids' instruments.
As we talked with her, she was so happy that we got the instrument. We found out that she went and bought it for us! I felt so bad. I thought she was just lending it to us, but she bought it for us as a thank you. She said that we helped her find peace in her life and that buying it was nothing.
I started tearing up because of how grateful I was. But now that we have an instrument, I've been teaching my companion how to play it. She's determined and so by the end of this transfer, we will be professional players. American Idol should definitely be ready for us because they DONT KNOW WHAT'S COMING. Don't know as in it might not be very good but I know the Lord magnifies our efforts.
But anyway, the biggest blessing that came this week was seeing how joyful the gospel can be. The member that gave us the instrument had been struggling a lot in a lot of aspects of her life when we first met her. She felt like God didn't love her. She had a sadness about her, but as we've met with her, I've seen a light in her. She glows a little brighter and brighter each time we see her.
Her problems never went away, but she's found peace in the middle of those hard times. Watching her change in the short time I've met with her will always stick with me. That's the beauty of the gospel! It changes us. We can be filled with light, taking away all the darkness we may feel.
Even a Text Can Be A Miracle
I learned a lot from the spirit this week about miracles. A person from our ward notified us that she had gotten COVID this week. My heart broke when she told us that because it just seemed like she has had trials after trials in her life and now she has corona on top of it all.
But a few days after she told us she had corona, I had the impression to text her. So I sent a little text that said we were thinking and praying for her. Later that night, she responded that she was throwing herself a pity party when she got our text. She thought it was so nice to know that someone cared about her and was praying for her. She went on to say that she has been reading the Book of Mormon and praying every night which was a struggle for her before.
I never thought a little text could help that much but it did.
I think miracles come in the smallest ways. God is always in the details. Sometimes we expect the Red Sea to part or a mountain to be moved to consider it as a miracle, but miracles normally come in small ways. It blows my mind to think how mindful God is of each of us that He sends other people to help us along our way.
Find someone you can help this week. Heavenly Father will place you in their path. Don't waste your opportunity to serve someone.