President Nelson called for us to consider our willingness to let God prevail in our lives in a stirring list of questions.
The question for each of us … is the same. Are you willing to let God prevail in your life? Are you willing to let God be the most important influence in your life? Will you allow His words, His commandments, and His covenants to influence what you do each day? Will you allow His voice to take priority over any other? Are you willing to let whatever He needs you to do take precedence over every other ambition? Are you willing to have your will swallowed up in His?
How do you measure up in this series of questions? Are you willing to let the Lord prevail?
In some aspects of my life, the struggle is so real. I want to say "yes!" in every instance, but know that my will is still strong.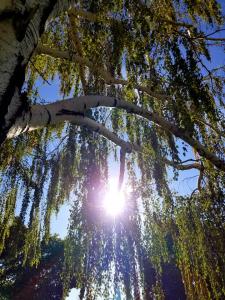 Learning to Let God Prevail
This poem by Roberta Flake Clayton resonates so well.
"Not as I will, but as thou wilt," Oh Lord

Too long I've sought to follow in the way

My rash impulse has led me, now I pray

That Thou wilt lead me in Thine own accord.

So often have I felt that I was right,

And that the paths I've chosen were the best,

I did not ask assistance nor request

That Thou shouldst guide and keep me by Thy might

So fain was I to follow pleasure's call

Or seek for love I trusted would endure

Or strive some admiration to secure

I thought not of the consequence at all.

But like a rudderless ship upon the sea

I come to Thee, and earnestly I pray

That Thou wilt keep and lead me in the way

That leads to life eternal and to Thee.

Help me to place my all within Thy care

And give me faith to put my trust in Thee

And every hour more nearly perfect be

Lose my desires in Thine, and live by prayer.
So step by step, with faith and trust, I'm learning to let God prevail