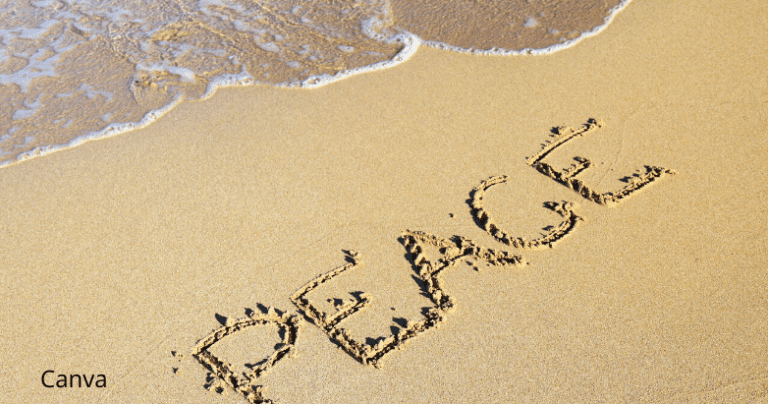 ​"Seek peace and pursue it. The eyes of the LORD are toward the righteous and His ears are open to their cry" (Psalm 34:14b-15)My heart is broken.
I just returned from a dynamic conference hosted by the Telos Group in Wash DC focusing on bringing peace to the Middle East and the Holy Land in particular. The platform of Telos is to be Pro-Israel, Pro-Palestine, and Pro-peace.
The gathering was of religious and political leaders, along with social workers and human rights activists from around the world.
During the three days we heard the heroic stories of the likes of Jeremy and Jessica Courtney who are risking their lives to bring life-saving heart surgeries to the children of Iraq.
We listened to the cries for peace from Daoud Nassar a Palestinian farmer trying to save his land.
We listened to the pleas of Roni Keidar and Jamal Shehade, an Israeli and an Arab-Israeli, who live out this conflict as a part of their daily lives, having each lost a child as a result of this conflict, and, who work tirelessly to promote peace.
We were inspired by the transformative work of Rev. Traci Blackmon who was instrumental in bringing diverse groups together to work for peace in Ferguson, Missouri.
And my heart was broken.
My heart was broken because despite all the efforts of these dynamic people to work for peace, peace has not merely alluded us; it has fled. While families on both sides of this conflict, who want nothing more than what we have—namely, peace, safety, and the opportunities of education, employment, and hope for their children—continue to struggle for daily subsistence, while the powers that be continue to fail when it comes to brokering peace.
My heart was broken because we were made all too aware that the sun is setting on the prospects of peace—in fact, it may have already set. And when peace fades, hope will soon follow.
My heart was broken because as I sat there those three days I knew deep within that this conflict has been exacerbated by the theological views of some within the western evangelical church.
My heart is broken because I know that a major step in bringing peace is to awaken the evangelical church and I worry that there is simply not enough time to arouse this sleeping giant.
The fact is that the conditions on the ground are beyond desperate. When you remove the prospects of peace from this tinder box, and with it hope, the likelihood of an increase in violence, which tragically has already begun, increases exponentially.
The Role of the Evangelical Church
The evangelical church acknowledges that Jesus is the prince of peace. It affirms a call to advocate for justice and to love their enemies. At the same time, among some segments of evangelicalism, there is a running eschatological ("end times") conviction, which has gained widespread traction, that actually promotes conflict in Middle East.
Too many consider this conflict as evidence of the imminent return of Jesus. As a result, when it comes to peace in the Holy Land, many become apathetic. I know some who don't actually want to see peace.
"Why work for peace in the Middle East when the Bible says it won't happen." "Only the return of Jesus can end this conflict." "The Bible says that there will be 'wars and rumors of wars' and that 'such things must happen.'"
From popular proponents like John Hagee and Pat Robertson, this rhetoric tragically pervades many communities within the evangelical world.
So, as I sat through session after session in DC, my heart was broken. I met people from both sides of this dreadful conflict who desperately want peace. And, yet I knew that one of the most significant obstacles for the peace that they so desperately need lies largely in the hands of the evangelical church.
God causes the growth
So, is there any hope? Not as far as we can tell. The desperate situation on the ground appears to have moved beyond a political resolution.
But, then, I am reminded of Paul's letter to the Corinthians. Paul says, "I planted, Apollos watered, but God was causing the growth" (1 Cor 3:6).
Maybe we are to continue to press forward all the while clinging to this truth. After all, He is the One who is building His church. He is the One who is the Prince of Peace.
So, I ask you to join with me in pressing forward and pursuing the peace that Christ calls us to. As the Psalmist says, "Seek peace and pursue it. The eyes of the LORD are toward the righteous and His ears are open to their cry" (Psalm 34:14b-15).
You can begin by gaining an understanding of this conflict and the role of God's people in bringing justice and crying out for the oppressed. For the sake of those on both sides, let us help to wake up the Church.
Suggested reading
Blood Brothers, by Elias Chacour
Understanding the New Testament and the End Times, by Rob Dalrymple
These Brothers of Mine: A Biblical Theology of Land and Family and a Response to Christian Zionism, by Rob Dalrymple
---