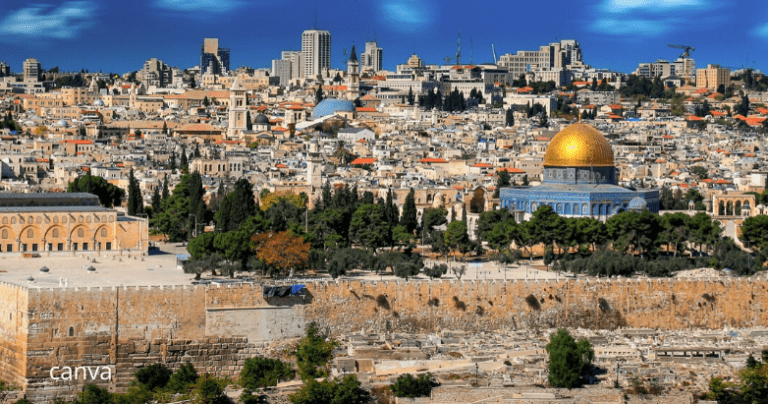 Well, the bombing has ended and the media has turned its focus away from the conflict in Gaza and Israel. It looks like the world has stopped listening again.
What else should we expect? War sells.
And winners of the most recent conflagration in Israel and Gaza are: (drumroll ensues: may I have the envelope please?),
"From Gaza, the militant group: 'Hamas.'"
(Hamas is a clear winner in the recent conflict. They are going to come out of this viewed as the defenders of Jerusalem).
"And, from Jerusalem, the man who has escaped another political close call: 'Ben-ja-min Netanyahuuuu.'"
(Netanyahu was once crowned the "King of Israel" by Time Magazine. He is due to stand trial for corruption charges. One might have thought that a prolonged war with Gaza would have served him well. There is a well-known adage that the best way to secure political favor for a sitting leader is to wage war. Few nations would seek to remove a sitting prime minister or president during a time of war. Perhaps, it might have stalled his trial for charges of corruption that is due to begin on Sun, May 23.)
The losers are clearly the people of Gaza, the West Bank, and even those within Israel (both Jewish Israelis and Palestinian Israelis).[1]
They lose because they are the ones who lost their lives and the lives of their loved ones (the young man featured in this short film died. I encourage you to stop and watch it. Knowing individuals and their stories helps to humanize the conflict).
61 Palestinian children and 1 Israeli child died during the recent conflict (This BBC article highlights many of the children that were killed in the recent 8-day conflict. Again, seeing their faces helps to humanize the subject. As the BBC article shows, real people, children, died. They are not just numbers).
Other losers include the Palestinian people that continue to live under military occupation.
Though we all rejoice to see the end of the military violence, we cry out for continued focus on the ongoing conflict that leaves a people living in intolerable conditions.
The cease fire was great: especially since most of the victims were those who were already suffering. But the cease fire is not enough. Several million people are living under intolerable and unjust circumstances.
And if you love Israel, as we all should, then we might cry out for their sakes also. The Israeli occupation of the West Bank and Gaza is not good for Israel and it only serves to perpetuate antisemitism among its neighbors.
Until we learn that wars only benefit those in power, until we learn that oppression always leads to greater conflict, until we learn to focus on justice, and not war and the things that make good headlines, people will continue to suffer. Those people will not be the ones in power. They will continue to be the ones who are already suffering.
What can we do?
We need to become informed as to what is happening on the ground on a daily basis. Follow the links above to see faces and hear stories of those who have been impacted.
Sign up for regular reports from Christians for Middle East Peace (CMEP), the Network of Evangelicals for the Middle East (NEME), and from Telos.
Continue to learn and read about the present state of affairs and the history that has brought it about. I recommend the "resources" tab on the NEME page for a whole host of webinars and articles addressing a variety of topics related to the conflict.
Advocate. CMEP and Telos do an excellent job of letting you know when action is needed and how to contact your elected officials. Follow the link and sign up to be an advocate. We may not make the policies but we can have a voice with those who do. Your advocacy makes a difference.
Meet people in your own community. More than anything you need to meet people who have been directly or indirectly impacted by the conflict. Talking to people from differing perspectives will not only enhance your commitment to peace but will help mitigate the tendency towards extremism. I am confident that many of you have Palestinians in your community or region. Find a way to meet them and hear their stories. Go to your local synagogue and speak with the rabbi. Ask if they know of people in your neighborhood that would be willing to share what life is like for a Jewish person.
Listen to them.
In future posts, I will mention more resources. If you have questions or comments send them along by using the Contact me tab.
If you have been blessed by this blog post and would like to see others benefit too, would you please consider giving a tax-deductible contribution to support determinetruth ministries and make possible future posts like this? You can do so by following this link: https://tithe.ly/give?c=3648601
If you would like to have Rob speak at your church or organization in person or via zoom, please let us know by filling out the contact info on the Contact me tab on this site.
[1] There are, of course, more than just two groups within the state of Israel.