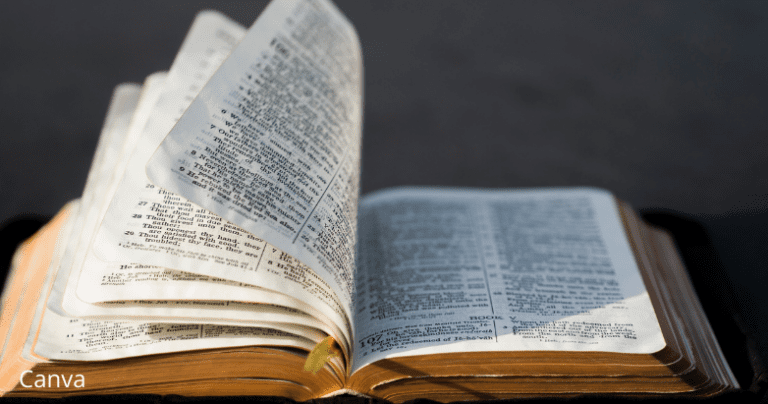 The Old Testament is full of stories of less than perfect people. Daniel, however, is one of the rare exceptions.
He is consistently portrayed in a positive light. He rejects the king's choice food. He prays to the Lord in open defiance of the king's edict. He faithfully endures the lion's den. Ezekiel calls Daniel one of the "righteous" (Ezek 14:14).
Thus, it may seem strange to see Daniel repenting for his nation's sins. Surely, the nation has been faithless, but not Daniel.
Nonetheless, Daniel cries out: "So I gave my attention to the Lord God to seek Him by prayer and supplications, with fasting, sackcloth and ashes. I prayed to the Lord my God and confessed and said, . . . 'we have sinned. . . . We have not listened. . . . Open shame belongs to us. . . . All Israel has transgressed your laws'" (Dan 9:3-4, 5, 6, 8, 11).
America's treatment of Blacks
We brought them on ships and enslaved them.
We impoverished them.
We characterized them by means of ridicule (Blackface) and we laughed.
When they entered our cities, we hung them.
When they tried to move into our neighborhoods, we moved.
When their kids enrolled in our schools, we left and started new ones.
When they joined our denominations, we began others.
Then, we blamed them for their current plight and denied the severity of it.
The Church's complicity
I personally may not have participated in their enslavement, their lynchings, or the formation of the ghettos. But I cannot deny that the Church has sponsored racial injustice.
And too many of us have been silent and indifferent.
Jemar Tisby notes, "The failure of many Christians in the South and across the nation to decisively oppose the racism in their families, communities, and even in their own churches provided fertile soil for the seeds of hatred to grow. The refusal to act in the midst of injustice is itself an act of injustice. Indifference to oppression perpetuates oppression."[1]
NB: My goal is to keep these posts free of charge. I do not intend to ever hide them behind a paywall. I can only do this if those of you who have been blessed by them and can afford to give ($5, $10, $25, or more/month) do so. You can give a tax-deductible contribution following this link.
Conclusions on Race and Gender
I found it tragically ironic in my research for these posts and the posts on gender and injustice that when it came to the biblical text most evangelicals readily accept the notion that the Bible affirms equality between the races. Yet, many evangelicals often deny equality between the genders even when the very same arguments are used.
Even more ironic, and perhaps equally tragical, is the realization that when it came to the issue of injustice, especially systemic injustice, most evangelicals readily accept the notion that there is systemic injustice against women—though they often greatly underestimate the severity of the problem—yet they deny that there are systemic injustices against people of color.
Evangelicals tend to agree that racism is wrong, yet they often do not agree that racism is a problem in our society. At the same time, they tend to agree that gender discrimination is a problem in our society, yet they assert that the Bible teaches inequality between the genders.
It is time for the Church[2] to get back to being the Church (This will be the subject of my next series of posts). I say this because I believe that the western evangelical church has lost sight of its mission and purpose and in many ways has come to embrace beliefs and practices that deny the very mission of the Church.[3]
The Church's silence
Not only did many evangelical leaders condone our society's racist programs, but those who objected failed to use their platforms to speak up.
Sociologists Emerson and Smith noted that the evangelical publication Christianity Today did little in the 1950's-60's to advocate for the civil rights of all persons or to denounce the wrongs of racism and segregation:
"Christianity Today, from its founding in 1957 to 1965, we found, on average, less than two articles per year on race issues, despite this being a tumultuous period in American race relations history. The arguments that did appear were not consistent from article to article. For example, the first race article to appear supported Jim Crow segregation, while a later article opposed it. On the whole, in comparison to the thought and activities of contemporary black evangelicals, this mainly white evangelical periodical spoke little and, when it did speak, did so hesitantly. Indeed, Christianity Today actually received dispatches from one of its coeditors on the southern marches, but they 'went unpublished for fear of giving the impression that civil rights should be part of the Christian agenda.'"[4]
It is always convenient to hide behind the old "let's keep politics out of the church" mantra. The state church in Nazi Germany did this and we are repulsed by it. Why didn't they speak up?
Why, then, criticize us for speaking up today? After all, it is possible to present the gospel in such a way that one is faithful to the gospel and relevant to the times. (see my previous post on the Church and justice).
NB: I know I said this was going to be my last post on this topic, but since this post is running long, I will post part 2 of this "my last post" next week.
Please share this post and let others know about determinetruth.
If you wish to view this blog on your smartphone through the Determinetruth app simply download the "tithe.ly church" app on your smartphone and insert "determinetruth" as the church name you wish to follow. Once it is loaded, simply click on the "blog" icon and they will automatically load.
If you would like to have Rob speak at your church or organization in person or via zoom, please let us know by filling out the contact info on the Contact me tab on this site.
If you would like to share your story, or if you have questions that you would like addressed in future posts, you may submit them in the Contact me tab on this site.
[1] Tisby, Jemar. The Color of Compromise (pp. 14-15). Zondervan. Kindle Edition.
[2] I am speaking here and throughout about the western, evangelical church.
[3] there is a lot to unpack here and I will do so in my next series of posts
[4] Emerson, Divided by Faith (p. 46). Oxford University Press. Kindle Edition.