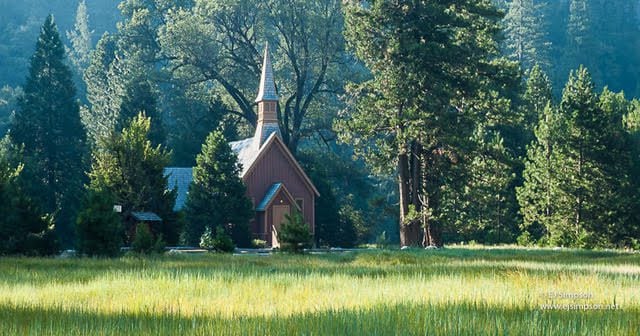 "They were continually devoting themselves to the apostles' teaching and to fellowship, to the breaking of bread and to prayer" (Acts 2:42).
"It's in relationships and conversations that I find God. It's not a real conversation if you're trying to convert me to your position. That's an argument. I'm not interested in arguing. That's not a real relationship either."[1]
This is a common sentiment. Today's generation is looking for community. The church should be a perfect place for them!
Unfortunately, most churches are not set up for community building.
In my last post, I argued that the sermon is not a good platform for teaching, let alone for a prophetic voice.
I argued that the sermon is not a good platform for teaching, let alone for a prophetic voice.
I also noted in previous blogs that I indeed affirm that "teaching them to obey all that I have commanded" (Matt 28:20) is central to the commissioning of God's people.
The problem is that the sermon is not a good learning method. It doesn't encourage people to process and own their beliefs. It doesn't help form relationships or trust.
For these reasons, I suggest that we supplement the sermon with guided discussion. Yes, as a part of the service. Build it in! This may sound sacrosanct but if the early church met in homes should we not reason that dialogue was a part of their meetings?
Discussion helps build community
An additional benefit of inserting a time of reflection/discussion into the service is that it helps to foster community. When people share in a group setting it enables others to learn more about them. Then, after the discussion time has ended, some people will often continue the dialogue—either because they learn that they are from the same place, that they have been through common experiences, or perhaps they know some of the same people.
Refusing to change
One of the problems that many face at this juncture is that their church will resist change to the point of death. And the death could be of just about anyone–including the pastor!
There is an old joke:
Question: "how many _______ (fill in with your preferred denomination/church here: e.g., Baptists, or Presbyterians) does it take to change a lightbulb?
Answer: "Change? What do you mean, 'change'?"
A common response of many churches is that they have a built-in fellowship time after the service.
Now, I hate to break it to you, but your fellowship time rarely results in any discussion on the sermon—certainly not any guided conversation. And it is it not effective for assimilating new visitors into your community.
I know that some might be surprised at this latter claim. Surely, you may know of many occasions in which your fellowship time worked wonderfully. But I can assure you that far more often it didn't work well.
Many visitors simply left. They never even attended your fellowship hour.
In some instances, they tried, but you didn't notice.
If someone visits a church, there is often a reason why they came. People don't just get out of bed on a Sunday and say, "you know, I think I'll go to church today. Let me pull names out of a hat to decide which church I should attend."
No, they came to your church for a reason. It is likely that they are open to forming relationships. And if they are able to connect with others, they may well come back.
The problem with most churches' "fellowship" time is that everyone fellowships with those they already know.
The regulars come to see their friends. People they haven't seen all week. This is why the regulars love the fellowship hour. That is why they love your church and why your church loves the fellowship hour.
But visitors often slip through the cracks, and never come back.
I have seen this countless times. As a pastor, I labored to help new folks feel welcomed. Too many times, however, I could not get the regular attendees to view the fellowship time as an opportunity to welcome new people.
In one of my churches, we decided to have a fellowship meal on a Wed night before the youth group, Bible studies, and the worship team practiced. Great idea! People can come, share a meal, and fellowship, and then go off to their various activities, or even go home.
I watched one evening when 3 visitors came and ate dinner at a table by themselves. That's right. No one joined them. When I surveyed the room, I noticed that the worship team all sat at the same table eating and fellowshipping. In fact, they filled the table. There was no room for anyone else to join. And they were completely unaware that others were in the room, let alone first-time guests.
No matter how many times I encouraged the congregation to sit with others, no matter how many times I encouraged them to be missional, they could/would not do it.
They wouldn't break from their habits. They wouldn't sacrifice the relationships they already had established in order to reach new people.
Now, I am not denying that their relationships are meaningful and important. That is why we need to create alternative options for community formation.
NB: You might ask why I didn't include a discussion time in our services. Well, I did and I didn't. We planted a church that intentionally met in a home and included a meal and the opportunity for discussion. At the main church, however, we were limited both by the facility—there were pews that made gathering in groups difficult—and by the resistance to change that overwhelmed attempts for change. Despite all of this we did include discussion time during some of the services, but we found that people always sat in the same seats and, because of the pews, the discussion times were limited to conversations among the same few people every week. We also were concerned that because of the limited size of said conversations visitors might be uneasy because it forced them into conversations and did not afford them the opportunity to just sit in and hide if they so desired.
But Church isn't met to be missional
It is possible that some of you might be thinking that church isn't meant to be missional. It is meant for corporate worship and the proclamation of the Word.
Well, that may be, but if it doesn't include being missional, then is it really the gathering of God's people? Isn't being missional part of what it means to be the people of God?
NB: our goal is to keep these posts free of charge. I do not intend to ever hide them behind a paywall. I can only do this if those of you who have been blessed by them and can afford to give ($5, $10, $25, or more/month) do so. You can give a tax-deductible contribution by following this link.
Please share this post and let others know about determinetruth.
If you wish to view this blog on your smartphone through the Determinetruth app simply download the "tithe.ly church" app on your smartphone and insert "determinetruth" as the church name you wish to follow. Once it is loaded, simply click on the "blog" icon and it will automatically load. 
If you would like to have Rob speak at your church or organization in person or via zoom, please let us know by filling out the contact info on the Contact me tab on this site.
[1] Packard, Josh; Hope, Ashleigh. Church Refugees: Sociologists reveal why people are DONE with church but not their faith (p. 78). Group Publishing, Inc.. Kindle Edition.