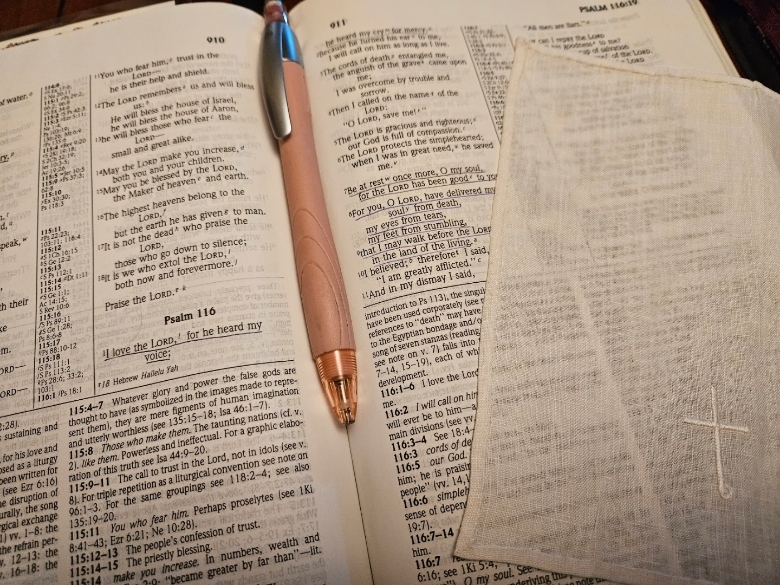 Welcome to the first column for Dreaming of Justice and Mercy. Are you in search of God's redeeming love in a world full of suffering, trials, and oppression? Then you've found the right place.
I Understand How You Feel
Suffering and spiritual oppression have been my frequent companion—sexual assault, the death of loved ones, depression and PTSD, chronic fibromyalgia, betrayal, and more. I felt stuck in a bottomless pit of pain.
But God . . .
I love those simple words: but God. They are the beginning of finding God's perfect redeeming love.
Love and Redemption in the Psalms
I discovered that the Psalms are a great source of comfort in hard times. King David and the other psalmists experienced the same kinds of trials we do. They cried out to God and praised Him for the redemption only He can bring. They found in Him perfect love.
In Psalm 103:2–6 (NIV), King David wrote:
Praise the Lord, my soul,
and forget not all his benefits—
who forgives all your sins
and heals all your diseases,
who redeems your life from the pit
and crowns you with love and compassion,
who satisfies your desires with good things
so that your youth is renewed like the eagle's.
The Lord works righteousness
and justice for all the oppressed.
[Do you have a favorite Psalm? My absolute favorite is Psalm 116. (More on that in a future column.) I would love to hear in the comments about how you've found solace by reading this inspired book of prayers and songs.]
Stories of Love Redeemed
I believe that stories shared can change lives, and that Jesus changes hearts. I tell my stories—and we all have many stories to tell—in hopes of showing others that redemption of our brokenness is possible. My life is proof that there is always at least a tiny spark of hope, even when it is too dim to see.
It is important to tell our stories because our stories bring us together, help us feel not so alone in this big, scary world. But so often we don't tell our stories. We keep them hidden in our hearts and suffer alone.
Why Don't We Tell Our Stories of Redemption?
There are at least three reasons we keep our stories buried in our hearts, never sharing the challenges we've been through, singing to ourselves, "Nobody knows the trouble I've seen."
We are afraid people will judge us based on our experiences;
We believe no one wants to hear what we have been through; and
We think people won't like us because of what we share.
All these reasons are lies.
So here in this column, I will share my stories of God's redeeming love in the midst of trauma and heartache, so that you will know that you are not alone.
God's Promise of Perfect Justice and Mercy
Love was redeemed by Jesus on the cross, but still our world is rife with suffering and pain. God who sits upon the throne has promised one day soon to wipe away every tear, that with Him we will commune. Some believe this earthly life is all we'll ever enjoy, but I look forward to the day when all evil He will destroy. And the new heaven and earth, greater than we can envision, will be our reward with God as our eternal provision.
My heart refuses to settle for less than His great promise. I dream of a day when justice and mercy reign in perfect balance and all love is redeemed.
Until then, I will do my best to let justice and mercy reign in my heart, and to share His redeeming grace with others.
Closing Prayer for Redeeming Love
Heavenly Father, I pray for each dear soul reading this column. I pray You would help them find Your perfect redeeming love and mercy. Comfort them in their trials and suffering. Reach down and lift them from the pit of hopelessness and pain. In Jesus' name, Amen.