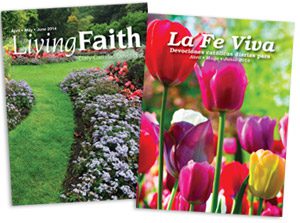 Just a quick note to let you know I've written a few short meditations for Living Faith/ Daily Catholic Devotions, which is both a print and online periodical featuring the daily Mass readings and related prayer.
Here's one from yesterday, March 4, 2014: God Working in Me, and there are more to come. You may enjoy checking out their devotions online each day, which feature the meditations of writers far more thoughtful than I. It could be a nice addition to any Lenten observance.
Wishing you a prayerful Ash Wednesday.