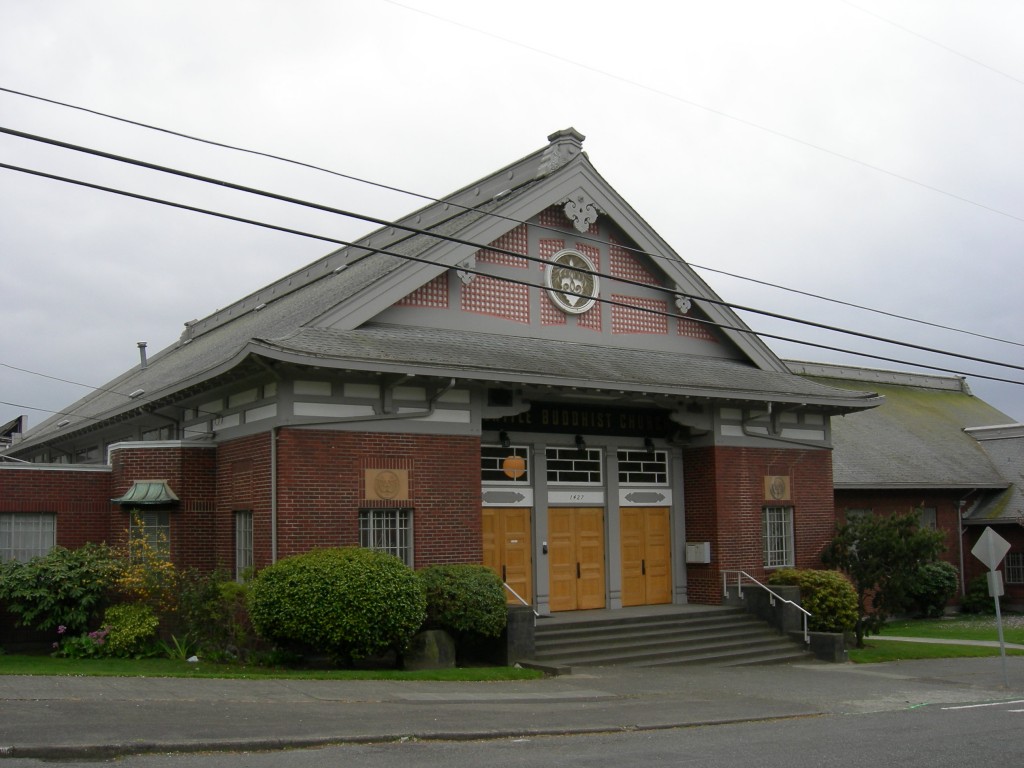 In 2006, Mark Driscoll became the subject of both national and local Seattle controversy. Responding to then-National Association of Evangelicals' (NAE) president Ted Haggard's sexual misconduct and substance abuse with a male prostitute, Driscoll alleged on his blog that Haggard had fallen because his wife had not fulfilled his sexual needs (the blog has been removed, so I had to quote from evangelical feminist writer Rachel Held Evans). Outrage ensued, but no less in Driscoll's own backyard. The Seattle Times removed him as a religion commentator. Local church leaders and activists planned a protest.
And Driscoll apologized. The protest was defused.
I tell this story now because eight years later, after a series of allegations and a protest that was not defused, the church planting network that Driscoll helped to found, the Acts 29 Network, has now removed him and his congregation, Mars Hill Church, from the network. A letter circulated by Patheos blogger Warren Throckmorton details Acts 29's rationale:
Over the past three years, our board and network have been the recipients of countless shots and dozens of fires directly linked to you and what we consider ungodly and disqualifying behavior. We have both publicly and internally tried to support and give you the benefit of the doubt, even when multiple pastors in our network confirmed this behavior.
On the public statement, Acts 29 also encourages Mars Hill Church to follow suit: 'In taking this action, our prayer is that it will encourage the leadership of Mars Hill to respond in a distinctive and godly manner so that the name of Christ will not continue to be dishonored.' This is spoken in a tone of charitable sorrow: 'Based on the totality of the circumstances, we are now asking you to please step down from ministry for an extended time and seek help.'
The question for those who have followed Driscoll for some time is: but where will he seek help? Because Driscoll has long controlled the discourse about secularity in Seattle from The Radical Reformission to A Call for Resurgence, it might seem that with Driscoll's fall, the last hope for Christianity has been snuffed out. Get help? some evangelical readers might say. In godless Seattle?
As Seattle University religious studies chair Sharon Suh is wont to say, this 'none zone' discourse that frames Seattle is racializing. Among other things, it erases the vibrancy of Asian American religions from the landscape — which is precisely why Suh's work with Seattle's Wing Luke Museum of the Asian American Experience is so important, as it recovers the artifacts of Asian American religious practice, Christianity especially. Seattle has never been 'godless,' not least for Asian Americans.
But to add even more grains of salt to Driscoll's problematic argument, the vibrancy of Christianity in Seattle as I have worked at the University of Washington has been stunning. In fact, the fact that the 2006 protest was led by 'local church leaders' means that Driscoll has never been the only game in town. Here are some of my observations:
And that is just a start. If you're thinking, 'This only scratches the surface,' you have only reinforced my point.
I should mention also that for what it's worth, the University of Washington's Comparative Religion Unit began because fundamentalist pastors in Bellevue sued the university for teaching liberal theology; that there were fundamentalists to file a lawsuit suggests that something is amiss with the whole 'none zone' thing. Moreover, the fact that the former chair of the unit, Eugene Webb, continues to write books on the Trinity and the current chair, my supervisor Jim Wellman, is an ordained PCUSA pastor, gives even more pause for thought. In fact, you should read some Wellman's recent meditations on loss and grief — it's powerful stuff.
Seattle is far from the none zone that Mark Driscoll has depicted it to be. Because of this, the help that Acts 29 calls him to receive is abundantly available — from Asian American Christians, Roman Catholics, ecumenical artists, theologians of race, evangelicals who ordain women, and liberal Protestants who think that same-sex marriage is uncontroversial. Driscoll should not be afraid of these people. After all, they seem to be the only people who have been discussing his recent news with me lately. As Gene Webb — the founder of my current home department — says, 'The world is a vast experiment in incarnation.'
May it truly be so.

#TPCIU