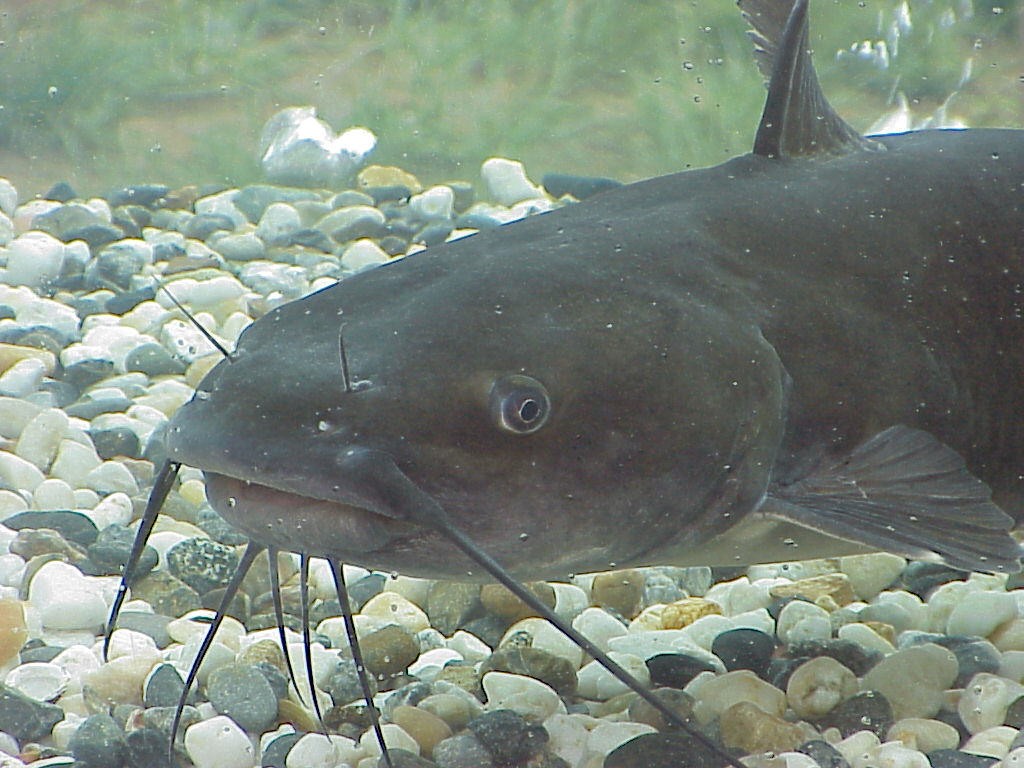 When I commented in May this year to the South China Morning Post's Ian Young on Chinese parents and the Vancouver School Board's transgender policy, I did not expect to receive a racist email. It happened to be my PhD graduation on the day that the story ran. The next day, I was down in San Francisco, attending my sister's graduation, when an email popped into my inbox from one Brad Salzberg, who touted himself as the BC regional director of a registered non-profit organization called Putting Canada First.
It was an angry email — in fact, the first piece of hate mail I'd ever received. Hate mail should always be intimidating. But this was laughable:
"Dr Justin Tse

, an expert in religious and ethnic studies and a post-doctoral fellow at the University of Washington, said: "Chinese Christians have this vision for a rational orderly society.
Brad Says: Chinese Christians are free to have any vision they like, but so are every other "identifiable" group in Canada. Is Dr. Tse unaware of the fact that Canada has legislation which protects individuals from the form of targeted prejudice being perpetrated against transgendered people? It is called the Charter of Rights and Freedoms, the very document which also protects minorities such as Chinese-Canadians from being the victims of targeted prejudice."
After a day of wondering what to do — and consulting both my trans friends and conservative Chinese Christian friends (both of which were repulsed by the email, for it basically framed conservative Chinese Christian newspaper Truth Monthly, Caucasian Conservative Party activist Cheryl Chang, and me with the same brush, i.e. we were all supposedly Chinese and therefore supposedly ignorant) — I decided to grace Salzberg with the silence of disdain. 
Over the months that have passed since May, I have learned a great deal about what Salzberg means by putting Canada first. Chances are that he's forgotten that I am on this automatic mailing list — indeed, that I do not see my email listed as part of the people he often addresses as 'All' suggests that I'm part of some automated list that automatically receives the same emails he has sent to Vancouver luminaries as diverse as Meena Wong, Patti Bacchus, Douglas Todd, Ian Young, Sid Chow Tan, and various other politicians, journalists, and real estate developers in the city.

The emails all seem to spin a similar conspiracy. Let's get it in Salzberg's words. Here's a recent email I received accusing Sid Chow Tan and Meena Wong, two municipal candidates for the Coalition of Progressive Electors, of being part of a conspiracy for the Chinese takeover of British Columbia. Apparently, Tan's biggest sin is that he wants head tax redress:
Brad: Let's put this in proper context: in 2006 PM Stephen Harper gave a formal apology to Head Tax decendents, as well as $34 million dollars in redress funds. Additionally, twenty-six government-sponsored Chinese Legacy Projects were established throughout the country.
Sid Chow Tan, however, feels this is not enough. He wants an additional $9 million of tax payer dollars.   Has anyone from Mr. Chow's movement considered that these monies come from Canadian taxpayers innocent of all wrong-doing regarding the Head Tax? After all, the Head Tax occured approximently one hundred years ago. Present-day Canadians had nothing to do with it…why then should we pay?
This, then, is used to tar Wong for marginalizing white Canadians:
Brad: Meena Wong, COPE candidate for Vancouver mayor, was intimately involved in the Head Tax issue from day one. In fact, the truth is her resume is completely ethnocentric: Head Tax Redress, member of at least a half dozen Chinese-Canadian organizations, Chinese radio and TV personality, et al.
However, now that she is running for mayor, voters are supposed to believe that she is concerned for ALL Vancouverties equally. Her resume simply does not verify this. Additionally, voters would be wise to note that Ms. Wong is a protege of Olivia Chow. Meena worked as Olivia's campaign manager, obviously developing a strong working relationship.
Voters need to understand the ramafications of these two  running Canada's two largest Anglophone cities. Do voters really want two pro-multicultural, ethnocentric candidates running our largest cities?
I don't, and from my direct experience, neither do most Canadians of European Origin.
However, as with just about every issue related to Multiculturalism, the Canadian public are largely unaware of the true dynamics of  muticultural-related political issues. For example, most Canadians have no idea that Caucasians are currently a minority in 26 Canadian ridings, with several more pending.
They also have little idea of how Official Multiculturalism is disempowering CEO's while empowering every other identifiable ethnic group in Canada. With Canadians of European Origin's pending minority status in Vancouver and Toronto in 2031, now is the time for CEO's–who constitute the majority of Canadians for the present– to wake up and smell the coffee of their continual marginalization within Canadian society. Will politicians such as Sid Chow Tan, Meena Wong and Olivia Chow help facilitate this awareness? Not a chance. You can bet the Canadian flag on that one.
Or, in a nutshell:
Apparently, Chinese people are taking over Vancouver, raising property prices while demanding head tax redress in an effort to get the government to pay them. It's a grand (and laughable) conspiracy that speaks of such a united Chinese community in Vancouver that it's virtually unrecognizable to me. It also purports that if Canadian politicians do not get serious about returning some Canadian hegemony to white Canadians ('Canadians of European Origin,' or 'CEOs'), there will be a grassroots nativist resurgence that will take back Canada for white people. Expressing his disdain for multiculturalism, it appears that he reviles the same Charter of Rights and Freedoms of which he accuses me of being ignorant.
It turns out now that Saltzberg is either just one person, or three people, or three persons, one Salzberg. As Ian Young reveals in a devastating exposé, Salzberg has been using 'Pascal Brody' and 'Paul Bradley' as aliases to send very similar sounding emails to the same crowds of people, giving the impression that there is more to his grassroots movement than there actually is. Young reveals the public interest in exposing him is precisely that politicians may be swayed by the tactics of someone who may not in fact have built the consensus necessary to take back Canada for white people:To be quite honest, when I commented to Ian Young a few days ago about the BC Parents' Federation, my major nervousness revolved around people like Saltzberg cherry-picking my comments to frame all of Vancouver's ethnic Chinese population who have children (and are therefore, by definition, parents) as predisposed against collective bargaining and deliberative democracy. In fact, I hedged my comments with a post on my professional blog explaining that my comments had to be read as explaining one strand of a Chinese political spectrum. I did that because I was sure that I would get an email from Salzberg.
In his own way, Salzberg is a lot like the poor lonely soul revealed at the end of the Catfish saga, simply looking for a little love. Yet his attempted deceptions are not trivial, and their sadness not worthy of sympathy. His commentary and opinions have appeared in a wide range of media, print and broadcast, English and Chinese. He has consistently portrayed himself not as a fringe dweller, but as part of a wider, unreported mass of public opinion. He has claimed his group has hundreds of members and he is avidly attempting to sway public policy. I make no assessment here of the validity of his views. But his tactics are ridiculous.
In other words, his tactics are repugnant because they purport to represent a strand of public opinion that has no 'there' there.
That's just the problem with Brad Salzberg's emails: there is enough in there for them to be believable that there would be a public foment against what might look to be like a Chinese takeover of the Canadian political economy. Yes, there is an issue with Vancouver's property prices and their relationship with international property speculation. Yes, there is a public conversation about head tax redress, especially when the BC Liberal government has had their 'quick wins' ethnic strategy leaked in the public press. Yes, there has even been concern that has been raised by Asian Canadian journalists Jenny Uechi and Beth Hong over Stephen Harper's trade deal with China that might allow the Chinese state to launch lawsuits against Canadian laws that it would deem obstructive to its business operations in Canada.
The problem, however, is that Salzberg's public sphere is not a deliberative one. It is a mob. That brings us back to the Chinese parents about whom Ian Young has been asking. Much has been made of how some Chinese parents have been unwilling to deliberate and compromise in the public sphere when it comes to transgender policies and the teachers' strike, and much has been asked about how to create consensus with such parties. Yet as those of us who receive Salzberg's emails have long felt, the Chinese parents are not in fact the main issue when it comes to our public deliberative democracy. It is rather those like Salzberg whose emails threaten white mob action that is the real problem. Framing Chinese migrants as a mob of sorts, this white mob will then mob the Chinese mob to re-establish white mob rule. Or, as Paul Bradley says of Meena Wong,
Regardless of whether she truly has the best interests of all Vancouverites in mind, this woman is bad for C.E.O.'s.
Whats a C.E.O you ask? Is this some kind of president, leader, or person in control of a particular organization? Nothing of the sort. A CEO is a Canadian of European Origin, and they are in control of nothing in modern day Canada. They are not even remotely in control of their destiny as Canadians. Through mass immigration and multicultural propaganda they are being diminished, disempowered and marginalized in their own country.
Or, as Brad Salzberg reads Chuck Chiang on the teachers' strike:
[Chiang:] But the real reason behind resentment over B.C.'s strike may lie in fundamental differences in approaches to education.

Brad: If these immigrants do not like Canada's fundamental approach to education, do C.E.O.'s(Canadians Of European Origin) a favour and do not move here. This will leave more space for our kids to be educated:

UBC enrollment: Asian- 34%; Caucasian- 31% ; Aboriginal- 1%

Just one in a plethora of reasons why Putting Canada First exists.
[Chiang:] In many of these countries where Confucianism is an ingrained part of culture, teaching isn't just a profession. Educators are revered as leaders of society and models of personal morality. As such, they are held to extraordinarily high standards and are expected to forgo wealth and other luxuries. For anyone raised in such a system, a teachers' strike is viewed as a direct affront to these moral and social obligations.
Brad: If you don't like our standards, and believe that Confucian standards are preferable, stay in Asia.
Or, as Pascal Brody says of the property market's soaring house prices:
Action MUST BE TAKEN on this issue. If the BCREA will not step in to regulate, monitor and control this injustice to local residents, a existing public groundswell of supporters will take this into their own hands, and DEMAND CHANGE. Good luck with that!
It just turns out that the one who purports to be leading that 'public groundswell' is but a charlatan, a demagogue, and a one-man, multiple-personality operation, putting himself first instead of the civil society he says he defends. He has incited white Canadians to mob rule, excluding any possibility of deliberation through his unsophisticated triplication of personalities and his tacit threats of political violence. It follows that those of us who believe in a deliberative democracy and abide by the Charter of Rights and Freedoms ought to collectively grace his voice in our public deliberations with our utter disdain.
#TPCIU